Published March 21, 2015
•
Updated February 19, 2023
Hello Kitty
"Hello Kitty" playing cards published by Sanrio, manufactured in China, 2013.
"Hello Kitty" is a fictional character produced by the Japanese company Sanrio, created by Yuko Shimizu and launched in 1974. The character is currently designed by Yuko Yamaguchi. By clever marketing the brand has achieved worldwide success. By 2008 there were over 50,000 different "Hello Kitty" branded products in more than 60 countries. By 2014, when Hello Kitty was 40 years old, she was worth about $7 billion a year, all without any advertising Wikipedia→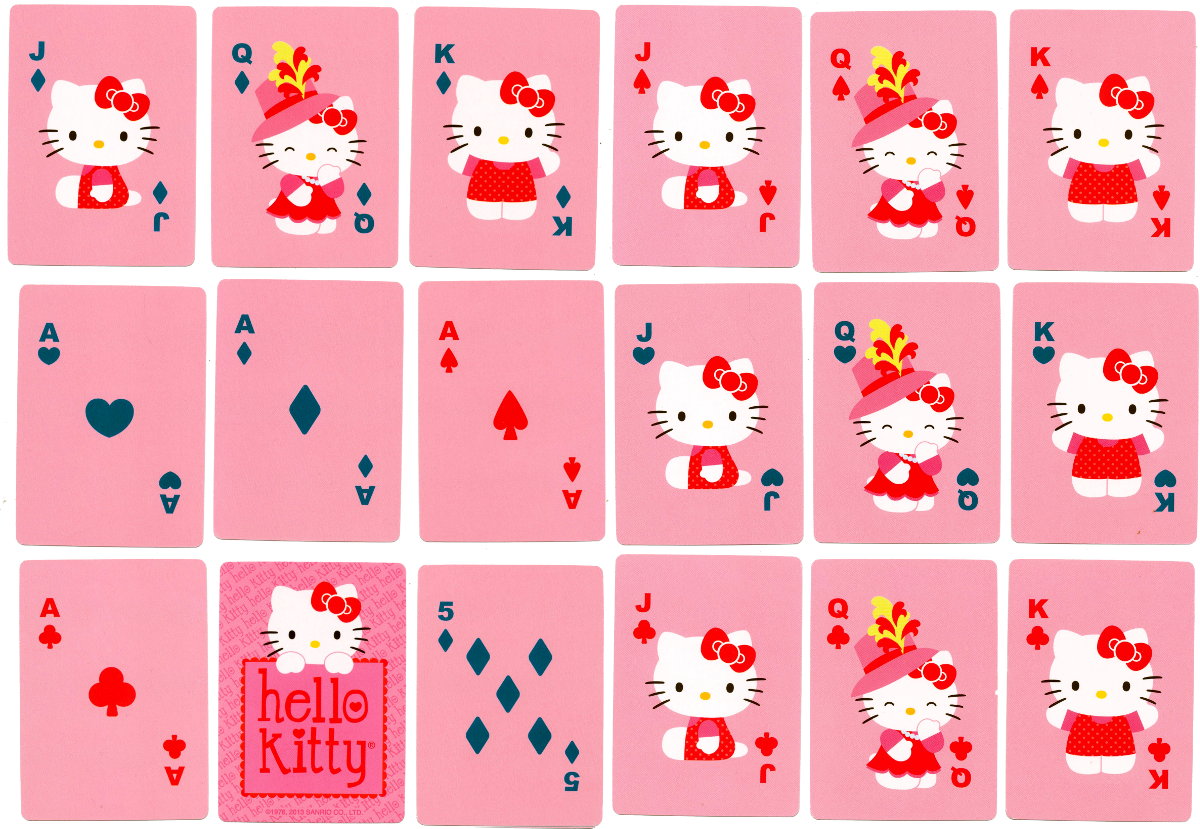 Hello Kitty has spawned a multibillion-dollar industry since Sanrio introduced it in 1974, adorning everything from pencil cases and pyjamas to double-decker buses and airliners more →
Member since March 02, 2012
I have adored playing cards since before I was seven years old, and was brought up on packs of Waddington's No 1. As a child I was fascinated by the pictures of the court cards.
Over the next fifty years I was seduced by the artwork in Piatnik's packs and became a collector of playing cards.
Seeking more information about various unidentified packs I discovered the World of Playing Cards website and became an enthusiastic contributor researching and documenting different packs of cards.
I describe my self as a playing card archaeologist, using detective work to identify and date obscure packs of cards discovered in old houses, flea markets and car boot sales.