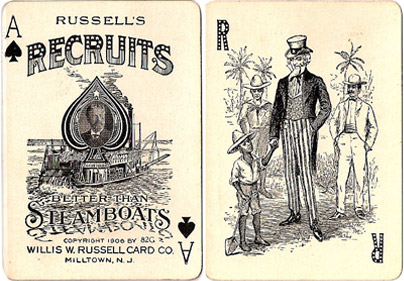 Willis W. Russell started a modest playing card business in Milltown, a small town in northern New Jersey, early in the 20th century. Production commenced in 1905 and numerous brands were successfully introduced. These include Recruits, Regents, Rustlers, Regulars, Rattlers, Moguls, Club Moguls, Retrievers and Blue Ribbon. However, the company fell into financial difficulties, which was unfortunate seeing that their cards were of a superior quality. It ceased operations in 1911 and was sold at public auction. The business was salvaged by Mr Benjamin Rosenthal who merged the former Willis W. Russell and Kalamazoo Playing Card Companies into Russell Playing Card Company. In 1914 the American Bank Note Company's playing card division was also acquired and merged into the company, and thereafter the Russell Playing Card Company became successful.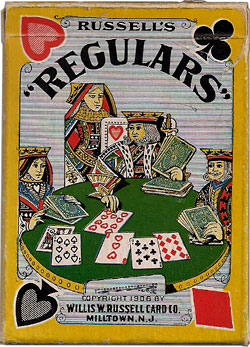 Willis W. Russell's "Regulars" were first issued in c.1906, a brand aimed at the armed forces, in tribute to men of the "regular army". It was patented with 'Long Distance Pips' with shading in the hearts and spades. These are sometimes known as 'No Revoke' decks. The pictured box is one of the most attractive ever produced. Read more →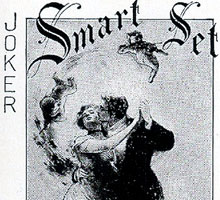 Willis W. Russell included an extra card in each deck to allow the owner to request a replacement for any lost card.
The "Smart Set 400" brand with named backs had been introduced by the Kalamazoo Playing Card Co. in Michigan. After Kalamazoo merged with the Russell Playing Card Co the "Smart Set 400" series continued to be published by the Russell Playing Card Co under its own name and with its own Ace of Spades. Read more →
In 1929 Russell Playing Card Co became a division of the United States Playing Card Company and many brands continued to be produced with the Russell Ace of Spades.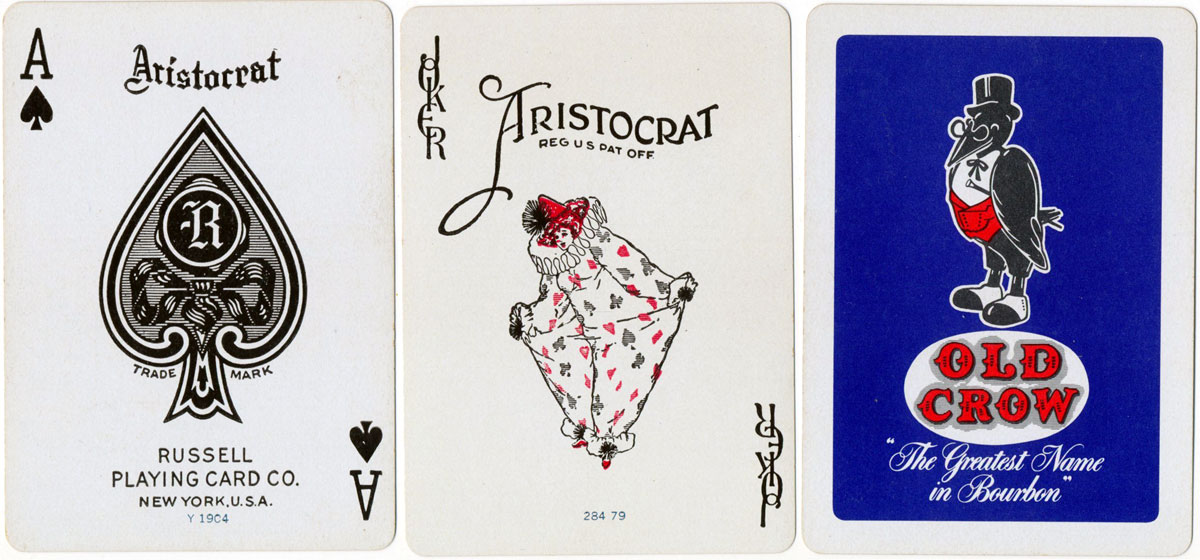 ---