Published April 27, 2013
Updated June 01, 2022
Perfection Playing Card Co.
Tip-Top No.350 playing cards manufactured by Perfection Playing Card Company, Philadelphia, c.1887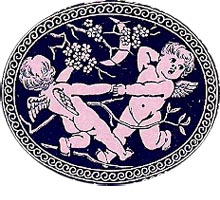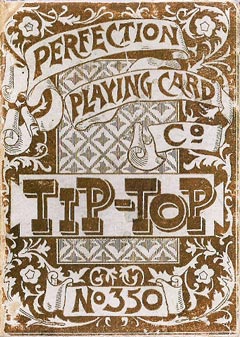 The Perfection Playing Card Company operated from New York and Philadelphia since c.1885. Mostly they produced standard cards but with a number of special Aces of Spades and Jokers which were interchanged between the different brands. Brand names were distinguished on the box and include: Roosters, Favorites, Tip-Top, Champion, Specials, Steamboats, Aurora, Coronet, etc. They also published a 'Geographical Euchre' in 1886 giving statistics concerning all of the States and Territories. The Perfection Playing Card Company was finally absorbed by U.S.P.C.C. in 1894, but the name continued to be used until c.1915.