Card Fabrique Company
Middleton, Ohio
Lion Brand No.10
Lion Brand No.10 is one of over a dozen brands produced by the Card Fabrique Company between c.1875-c.1894. The picturesque Ace of Spades and the extra 'Joker' card used in this 52-card deck were also used in a 32-card Euchre version. The design of this Ace is virtually identical to one used by B.P. Grimaud of France except for the name in the rectangular box at the bottom. The hand holding a fan of cards was a popular motif used by several manufacturers in their artwork, including the Globe Playing Card Company. Card Fabrique Company had connections with several other manufacturers and their complete history is yet to be unravelled.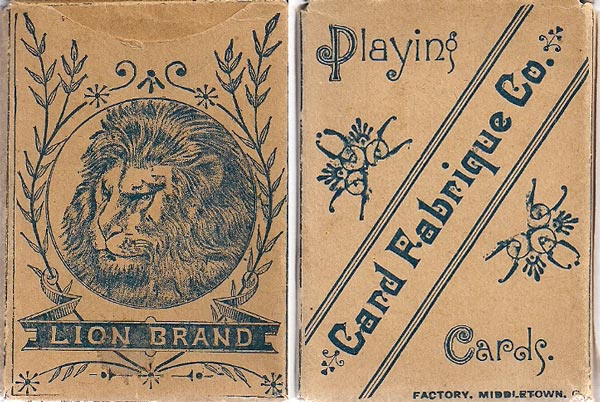 Catherine Hargrave (p.348) mentions "cards in a Steamboat wrapper made by the Card Fabrique Company, of Middletown, Ohio. On the back of the wrapper, the name appears as the Globe Playing Card Company, Middletown."
See Card Fabrique Co's Steamboats►
---
A Card Fabrique Co. Game Register with advertising, c.1881.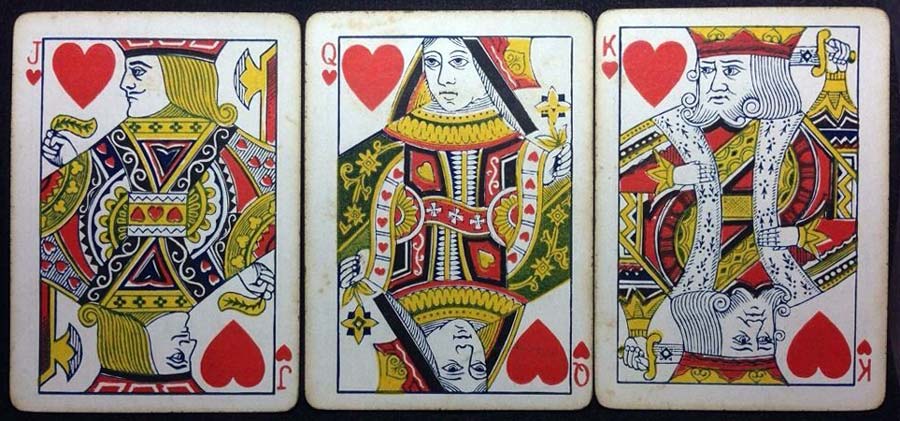 ---