Tarocco Piedmontese, Buenos Aires c.1900

Piedmontese Tarot by Fábrica de Naipes La Primitiva, Moreno 248, Buenos Aires, c.1900.
Naipes La Primitiva are also known at Defensa 125 and Victoria 3179, Bs. As.
The cards shown here date from the early 1900s and have the black 'Mercury' tax stamp on the four of cups. The card names are given in Italian. The reverse has a black trellis pattern on blue background. The logo of a deer between two trees on the ace of coins is that of Sebastian Comas of Barcelona (Spain) whose standard cards La Primitiva was imitating. It is not known whether the logo was used with permission.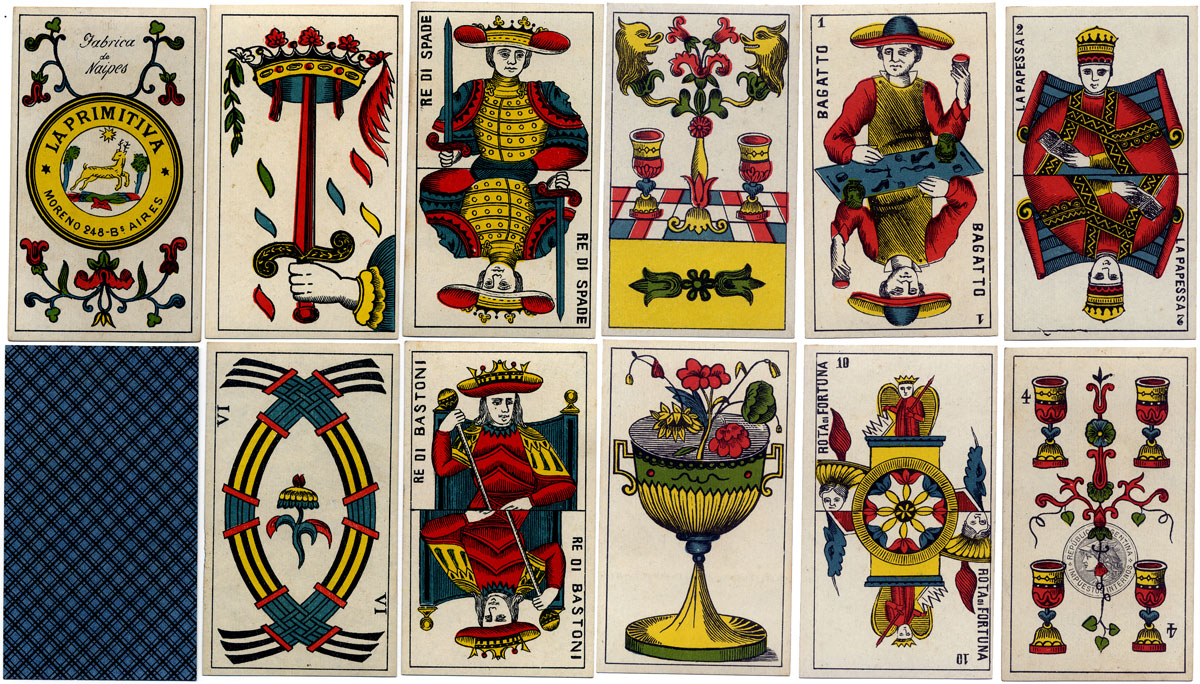 Similar Piedmontese tarot packs were also produced at later dates by Mario Colombo and Cappellano S.A.