Published July 03, 1996
•
Updated June 12, 2023
El Ciervo, c.1930
Sebastian Comas y Ricart - Hija de A. Comas "El Ciervo" Spanish Catalan pattern, c.1930.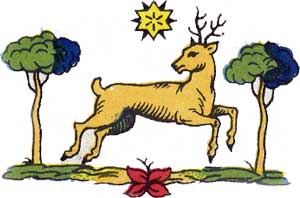 COMAS "El Ciervo" Spanish Catalan playing cards
This particular design was produced by Sebastian Comas y Ricart of Barcelona and their successors, and then by Hija de A. Comas (Josefa Comas, Sucesora) for use at home as well as export to various South American countries, including Argentina, Uruguay, Paraguay and Brazil. The designs were adopted in Argentina by Cia Fabril Financiera as their house-style and are still used today by Joker S.A.. The four of cups shows a deer which gives the pack its name. The ace of coins shows a decorated base or plinth supporting various trophies evoking maritime trade and prosperity: an anchor, a caduceus, a cornucopia, a barrel, a large medallion or shield displaying a crowned head, and various flags all topped by a crown. The four of coins depicts a shield and a quiver full of arrows adorned with ribbons and vines. The kings wear moustaches. These same designs can be seen in Uruguayan children's playing cards from c.1930 and in Naipes 'Jaque' by Casabo S.A.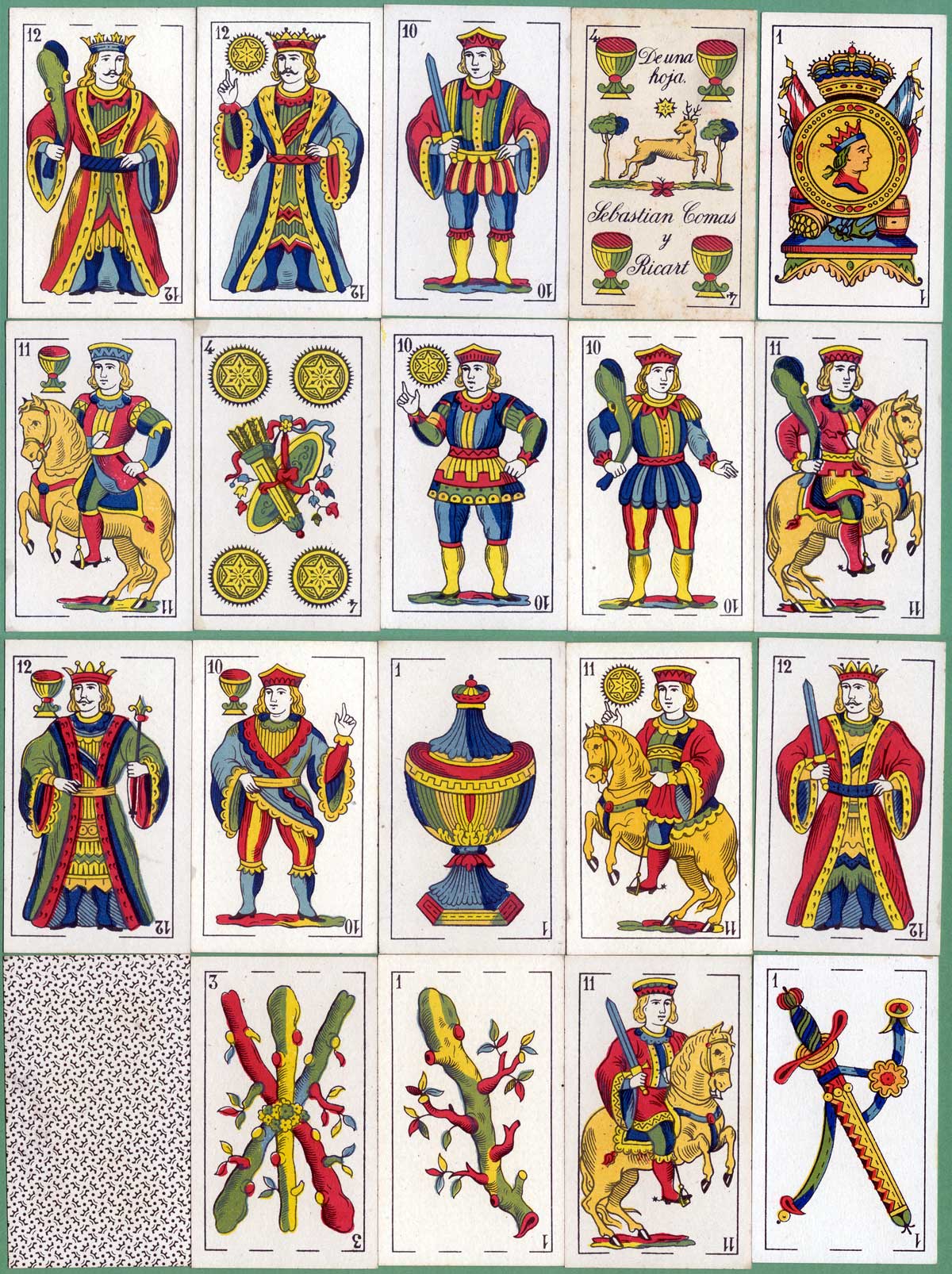 Member since February 01, 1996
Founder and editor of the World of Playing Cards since 1996. He is a former committee member of the IPCS and was graphics editor of The Playing-Card journal for many years. He has lived at various times in Chile, England and Wales and is currently living in Extremadura, Spain. Simon's first limited edition pack of playing cards was a replica of a seventeenth century traditional English pack, which he produced from woodblocks and stencils.