Piatnik's take on "Bourgeois Tarot", also known as "French Tarot Nouveau", in a version published in 1987 with charming images on the double-ended trump cards. This pattern originated in the second half of 19th century with C.L. Wüst of Frankfurt [see here] by which time it was permissible to use almost any series of pictures for the trumps. It is produced by several manufacturers today. The trumps here depict scenes of early 19th-century social and rural activities of the well-to-do European middle classes. There is an ornamental panel at the top and bottom of each trump card with the number in Arabic figures in the blank area. The game is not intended for fortune-telling which is why there is no 'right-way up' for the cards.

The 16 Court Cards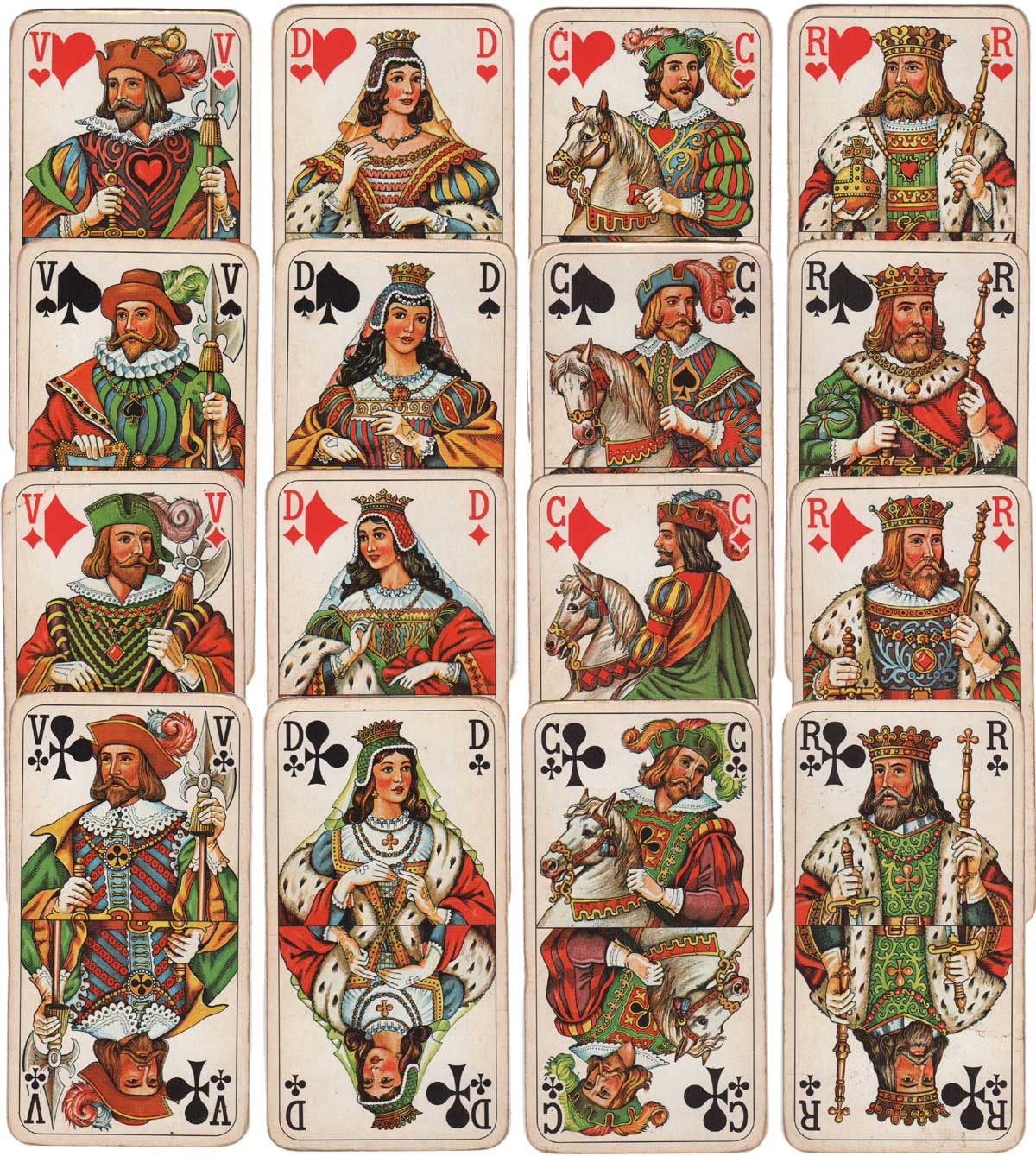 Member since March 02, 2012
View Articles
I have adored playing cards since before I was seven years old, and was brought up on packs of Waddington's No 1. As a child I was fascinated by the pictures of the court cards.
Over the next fifty years I was seduced by the artwork in Piatnik's packs and became a collector of playing cards.
Seeking more information about various unidentified packs I discovered the World of Playing Cards website and became an enthusiastic contributor researching and documenting different packs of cards.
I describe my self as a playing card archaeologist, using detective work to identify and date obscure packs of cards discovered in old houses, flea markets and car boot sales.