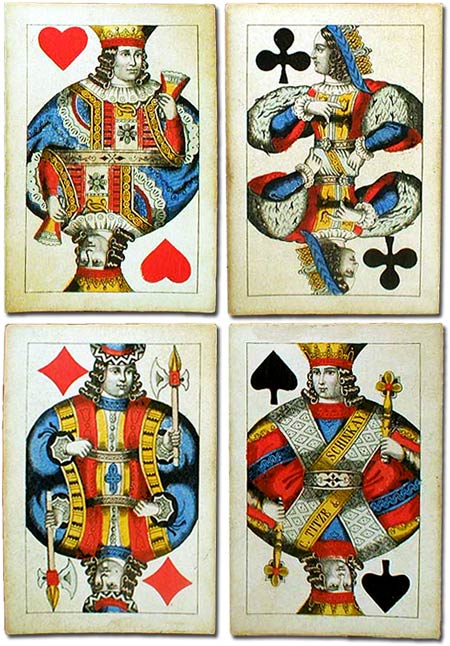 Austrian 'Wiener' pattern
The Vienna pattern, or Wiener Bild, a distant relative of the early Lyons pattern, is sometimes nicknamed 'Large Crown' on account of large crowns on the Kings. The King of Hearts carries a scroll in his hand (at first glance it looks like a fan), the Queen of Diamonds sniffs a flower and the King of Spades has a banner bearing the manufacturer's name.
This pattern first appeared in the early 19th century in this characteristically 'geometric' style. The pattern has always been double-ended and mostly in 32-card format, usually without corner indices. It is still produced today by Piatnik of Vienna.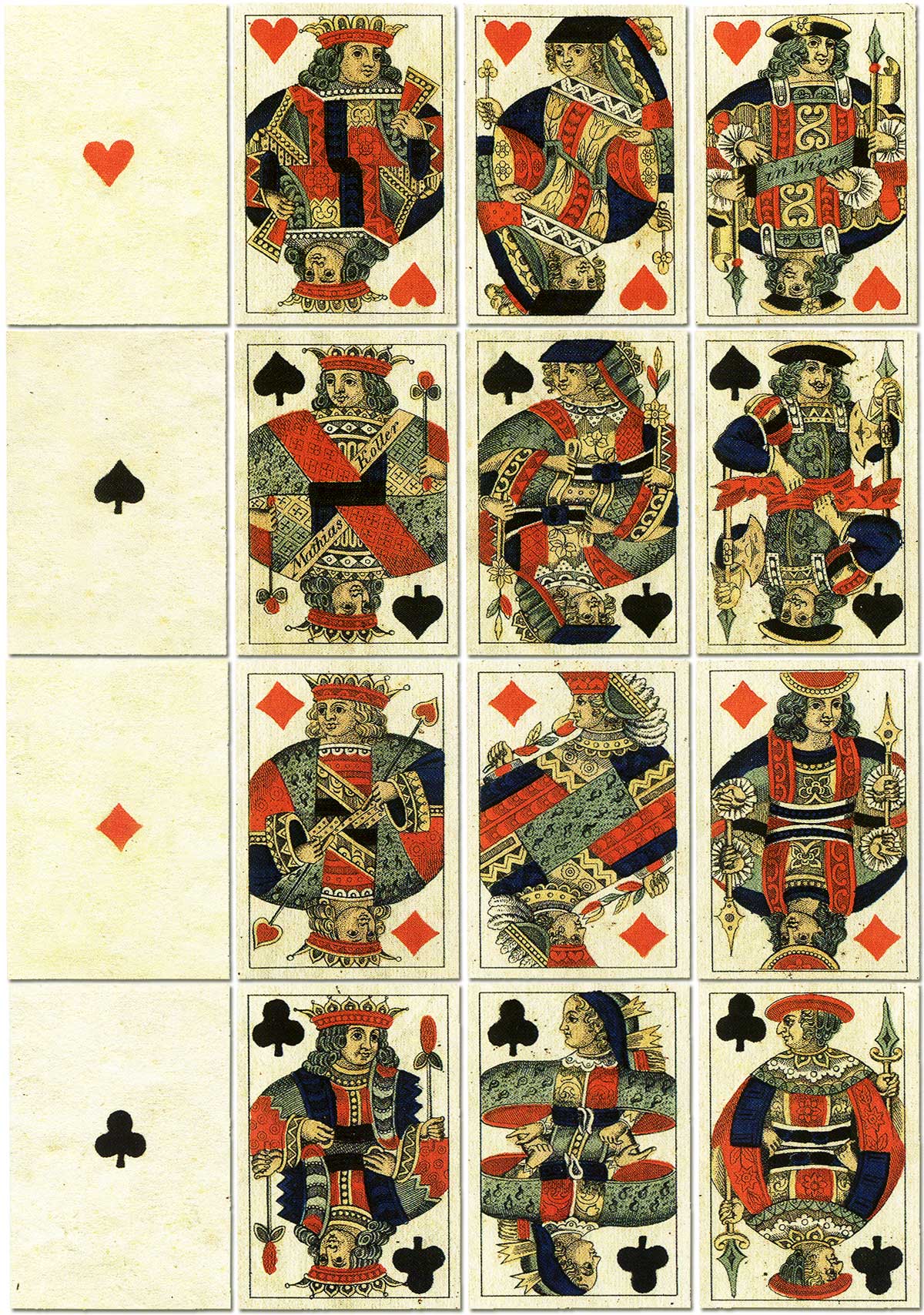 ---
Small Crown