The game of tarot was introduced to German countries from France during the 17th and 18th centuries, in the form of the "Besançon Tarot" and "Marseille Tarot" with French inscriptions. A splendid facsimile of a Marseille style tarot by Iohann Christoph Hes, Augsburg, c.1750 is shown here.
The original cards are preserved in the British Museum, and have been reproduced faithfully in all details.
The facsimile is printed on high quality card and presented in a beautifully designed box with informative booklet.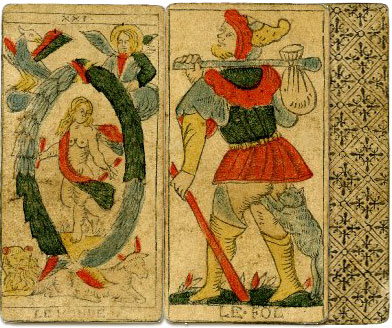 The Box and Booklets
The reproduction is printed in a limited edition of 900 copies, each one numbered and signed, accompanied by a booklet "Tarot in the German countries from the 16th to the 18th century" by Giordano Berti. In the booklet Berti reports new documentary evidence relating to the spread of Tarot in German regions (paintings, poems, handbook for tarot players, etc.). The deck comes in a fine box designed by Letizia Rivetti and includes a guide to cartomancy by Giulia Orsini.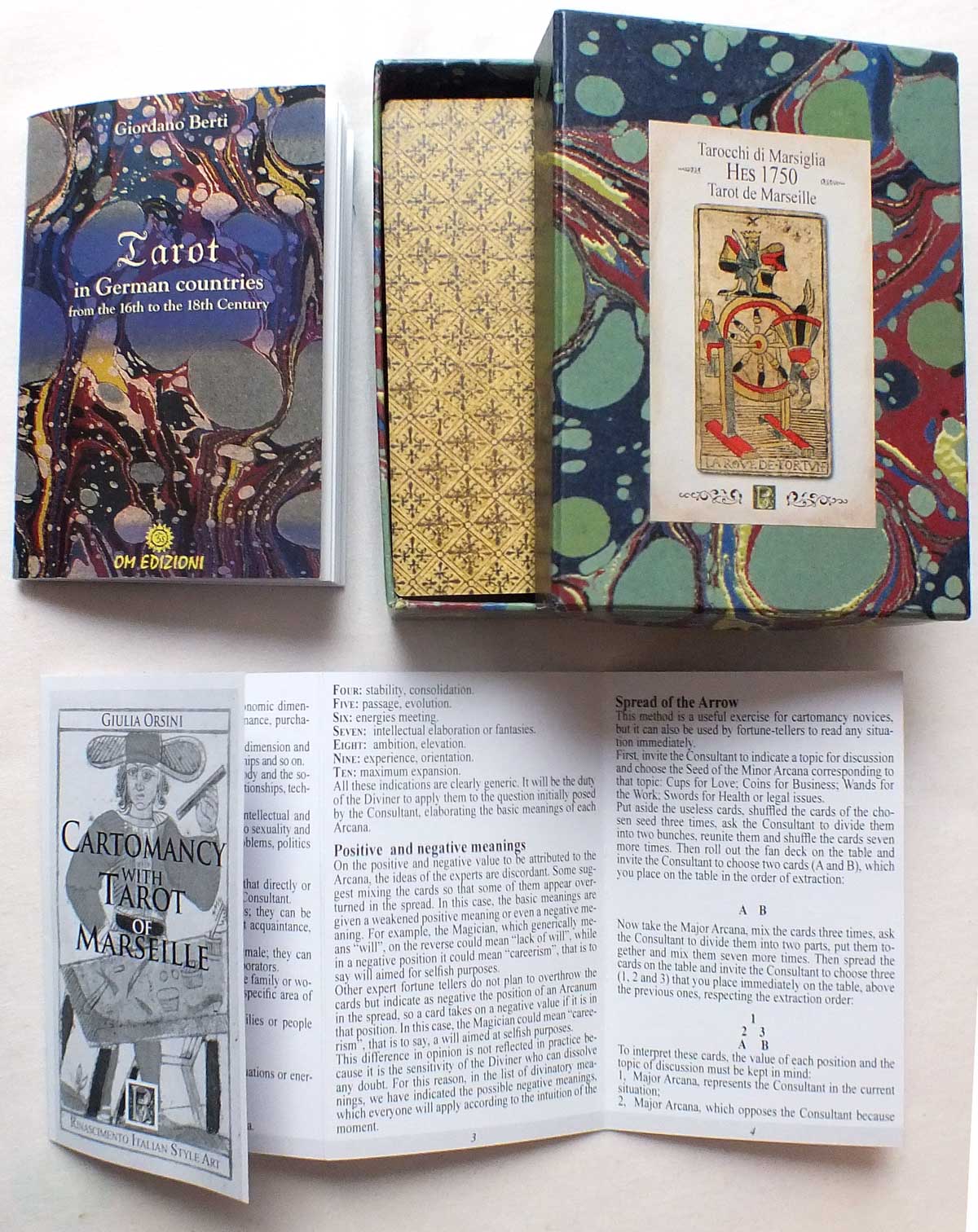 The Facsimile Cards
The Hes Tarot has been reproduced with meticulous accuracy in all details including colours, dimensions and back of the cards, by Rinascimento Italian Style Art►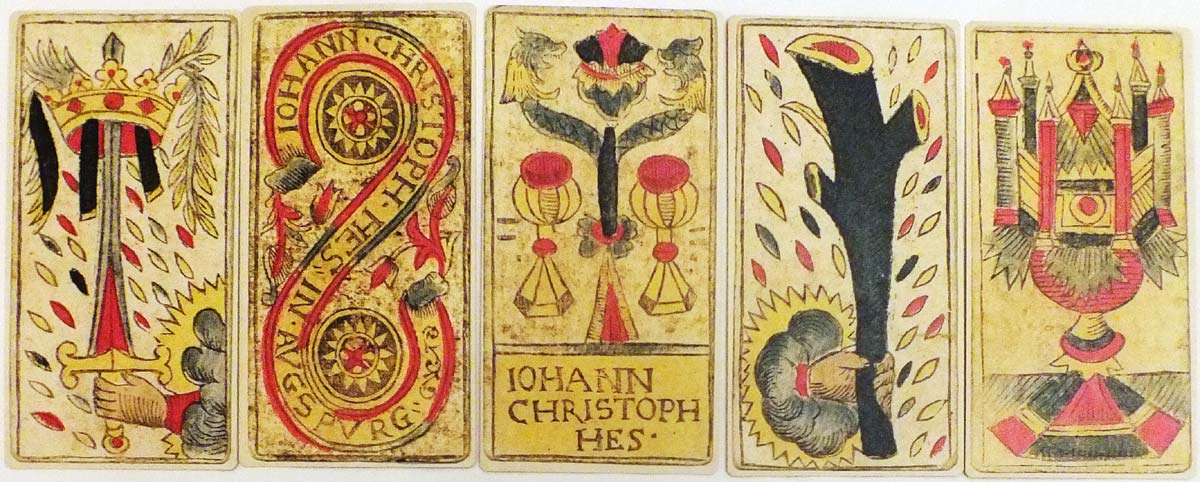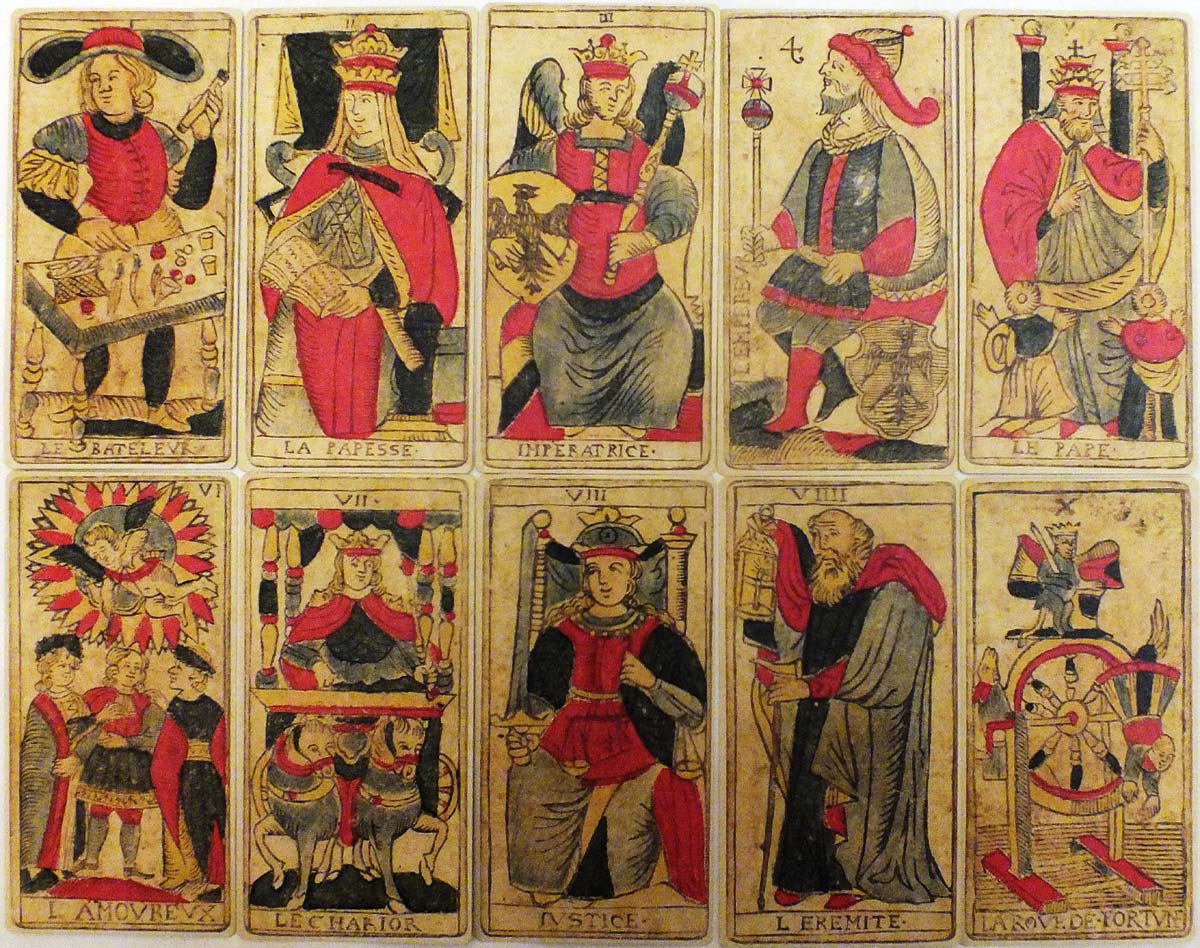 Member since February 01, 1996
View Articles
Curator and editor of the World of Playing Cards since 1996. He is a former committee member of the IPCS and was graphics editor of The Playing-Card journal for many years. He has lived at various times in Chile, England and Wales and is currently living in Extremadura, Spain. Simon's first limited edition pack of playing cards was a replica of a seventeenth century traditional English pack, which he produced from woodblocks and stencils.