by Anthony Lee.
"Double Happiness" brand Hakka [客家] playing cards made by Xiang Fa Company (used by Hakka ethnic communities who have a separate identity from the Cantonese people), 38 cards, 2000. The wrapper of the Hakka playing cards (right) shows the phrase: "中國江蘇製造" (Made in Jiangsu, China).
Chinese Characters for 1 to 9:
1 2 3 4 5 6 7 8 9
一 二 三 四 五 六 七 八 九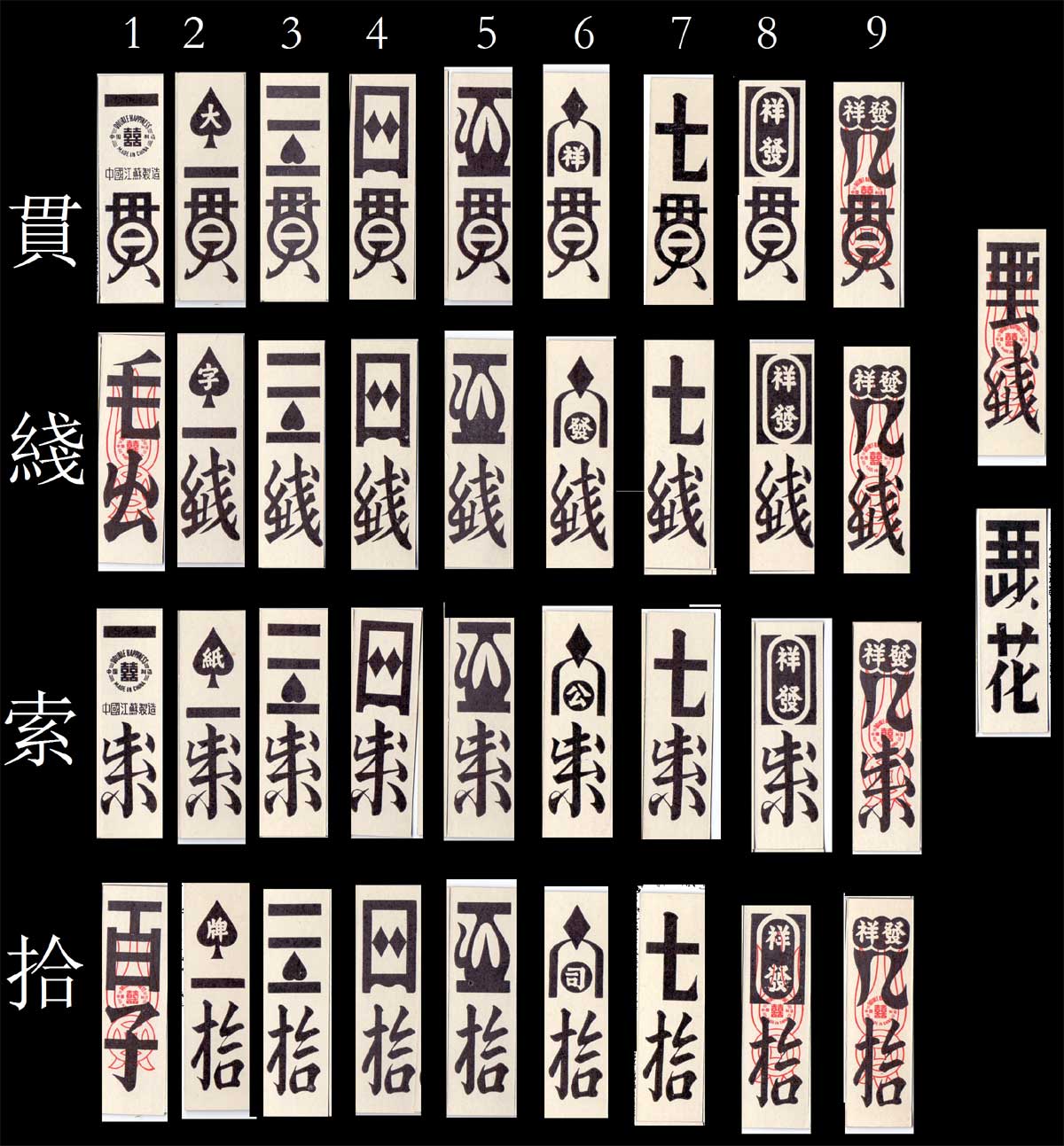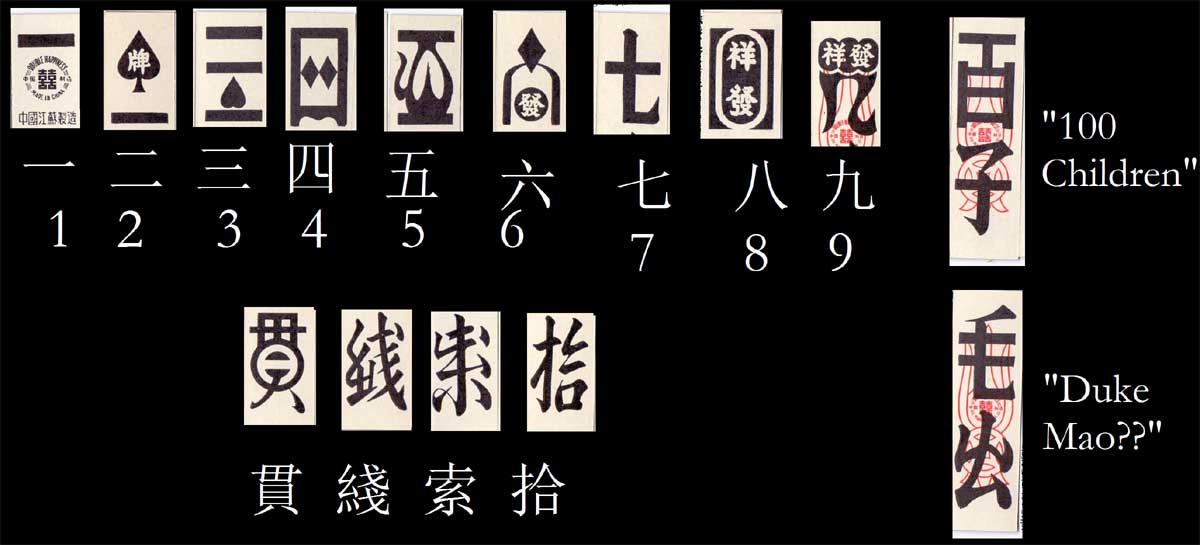 ---
---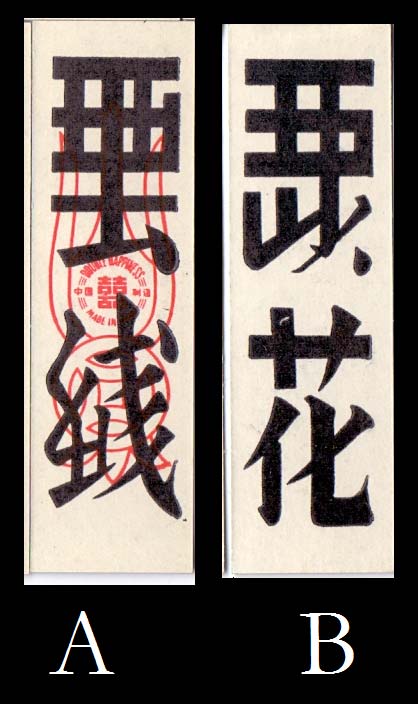 ---
Apart from being called 客家牌 (Hakka cards in Chinese) these cards are sometimes called 六虎牌 "Six tiger cards", as one of the games that uses these cards is called "Six tigers".
---
六虎牌 Six tiger cards, 鴻獅廠 Hong Shi Factory