Mahjongg is usually played with tiles, which are Chinese playing cards made in solid form...
These cards are almost certainly printed in Malaysia, but are exported to Singapore. However, the locals prefer playing with tiles, rather than cards. The rules of the game are akin to Rummy. The top row contains the suit of Circles. The second row contains the three Bonus cards, from L-R: 红中, 白板 绿發 that is, the "red centre, white tile, and green prosperity." The third and fourth rows contain the suits of Myriads and Bamboos respectively, the ranks are, from L-R: 1 ,2, 7, 8 and 9. The suit of Myriads is unchanged from the traditional money cards. The suit of Bamboos, however, is merely a corrupted version of the "Strings" in the money suited cards. The bottom row contains the "Winds" tiles, from L-R: East, South, West, North.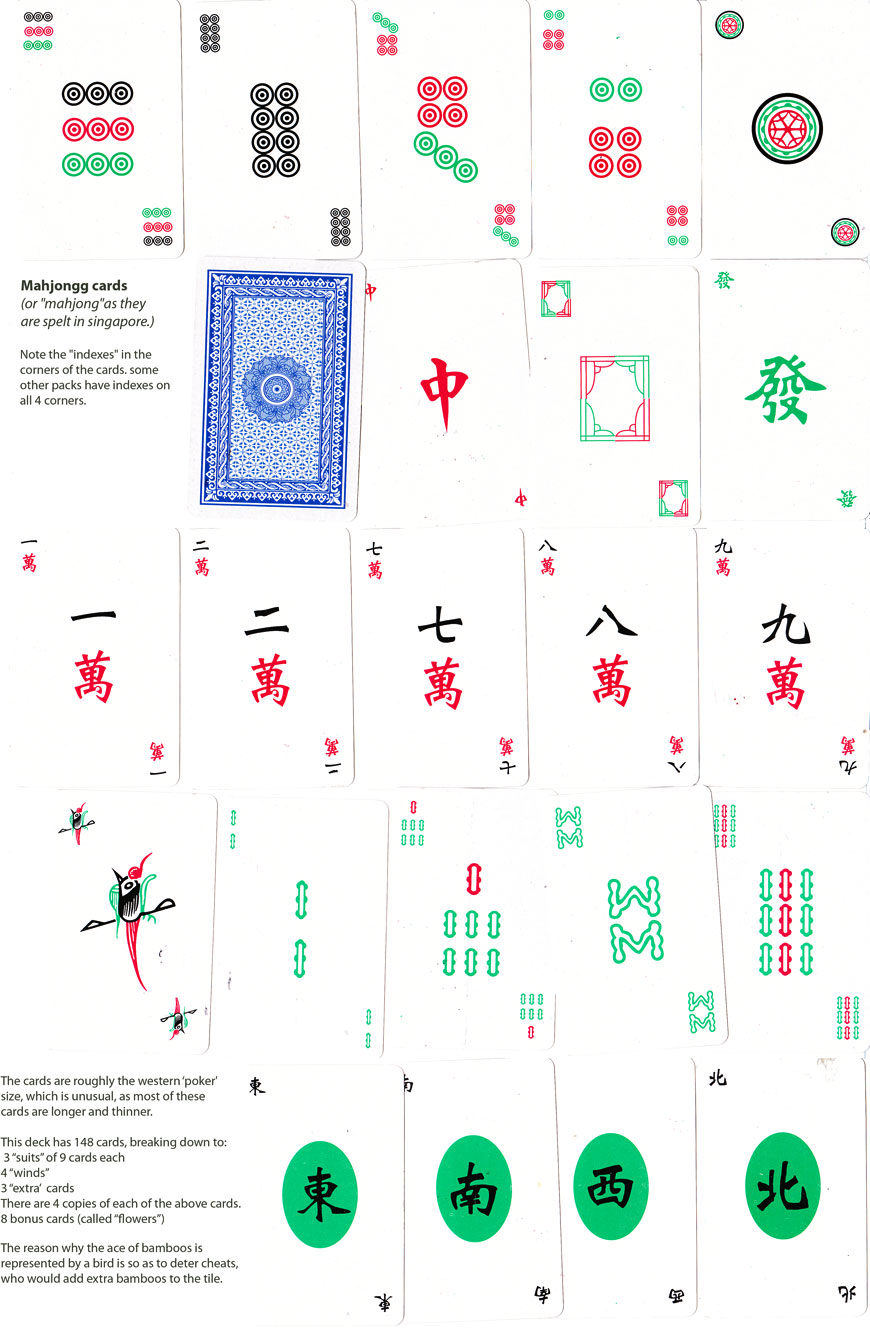 Member since February 01, 1996
View Articles
Curator and editor of the World of Playing Cards since 1996.
Recommended
Electrical Mah Jong was produced by De La Rue for The Western Electric Company Ltd in 1924 for the Wembley Exhibition.