Tam Cúc playing cards purchased in Vietnam. Like Four Colour Cards, the deck is based on Chinese chess. However this is where the similarities end. Decks have only 32 cards, the distribution of cards exactly mirroring the pieces in a game of Chinese chess. Instead of 4 colours, there are two (one with red overprints, the other without). The deck contains 1 general (tướng 將), 2 advisors (sĩ 士), 2 elephants (tượng 象), 2 chariots (xe 車), 2 cannons (pháo 砲), 2 horses (mã 馬), and 5 soldiers (tốt 卒) repeated in red and black.
Tam Cuc is a trick-taking game
Indochina (now Vietnam, Laos, Cambodia) was mainly inhabited by Cantonese people. In each of these zones, cards and dominoes were customized and adapted to local varieties.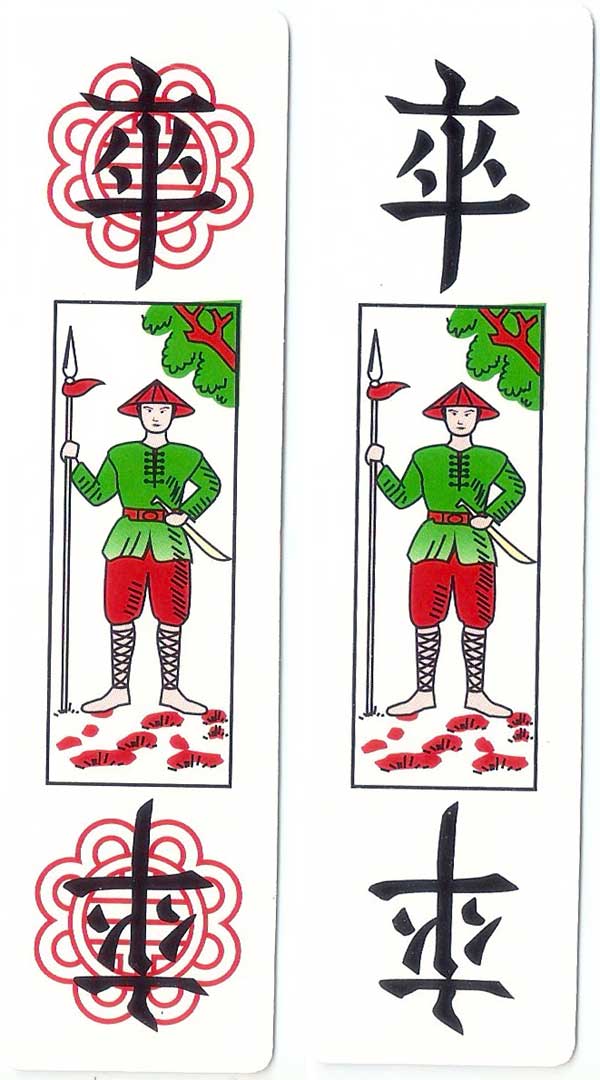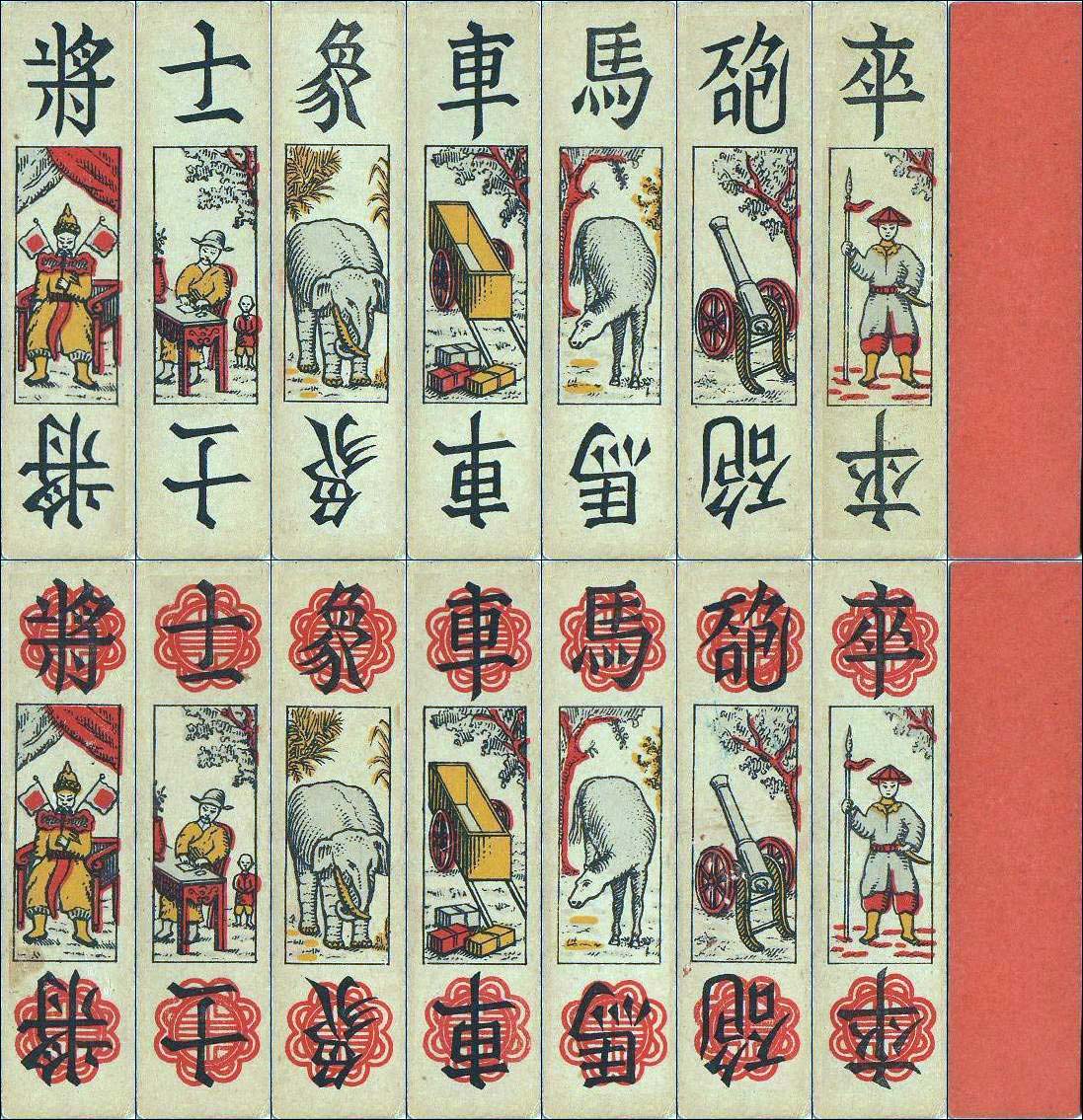 Member since February 01, 1996
View Articles
Curator and editor of the World of Playing Cards since 1996.
Recommended
Tam Cúc playing cards from Vietnam, based on Chinese chess, 2016
Jaques Advertising Leaflet showing Lawn tennis, Table Billiards, Staunton Chess, Croquet, etc.
The Chinese took their cards with them wherever they travelled and traded in the East, and we find Chinese cards in use not only in the mainland but also in Hong Kong, Malaysia, Indonesia, Taiwan, Singapore, North Borneo and Vietnam.
Innovative "Icelandic Chess" pack, designed by Tryggvi Magnússon and manufactured by Alf Cooke Ltd (Universal Playing Card Co., Leeds) in 1942.