Four Colour Cards (四色牌 / Si Sek Pai) made in Turnhout (Belgium) for export to Far Eastern markets including Malaysia, Vietnam and Indonesia. Four Colour Cards was a popular card game enjoyed by the older generations due to its simple method of play and portability. It's popularity is shared by the Teochews, Hokkiens, Hainanese and the Peranakans etc. It is believed that if one engages in a game of Four Colour Cards frequently it may help to stimulate the brain and reduce the rate at which our brain degenerates.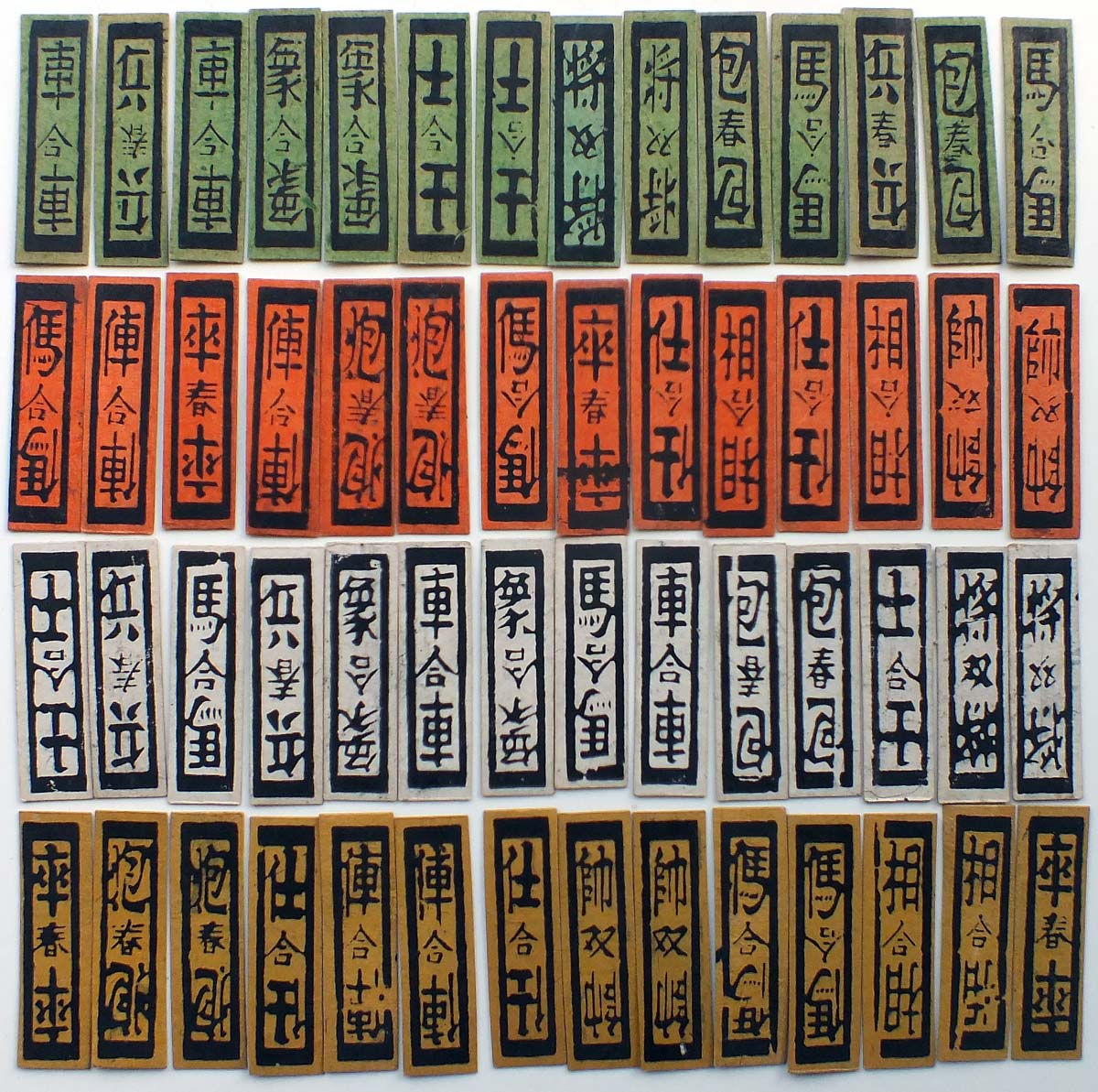 Member since February 01, 1996
View Articles
Curator and editor of the World of Playing Cards since 1996.
Recommended
Four Colour Cards made in Belgium for Far Eastern markets
The characters on the cards are written one way for red and yellow, and another for green and white. They are: 將 士 象 車 馬 包 兵 for white and green; 帥 仕 相 俥 傌 炮 卒 for red and yellow.
Double Elephant brand Four Colour cards