A two-pack patience set was produced by Thomas De la Rue & Co Ltd on behalf of the Prince of Wales National Relief Fund in 1914. The design consists of the Prince of Wales's Feathers on a tinted background surrounded by a garter and patriotic design in gold, blue and red. The cards have either pink or light blue backgrounds and have a cambric surface which makes them easier to deal.
A column in the Daily Telegraph published on August 7th 1914 quotes the appeal from Buckingham Palace regarding the National Relief Fund►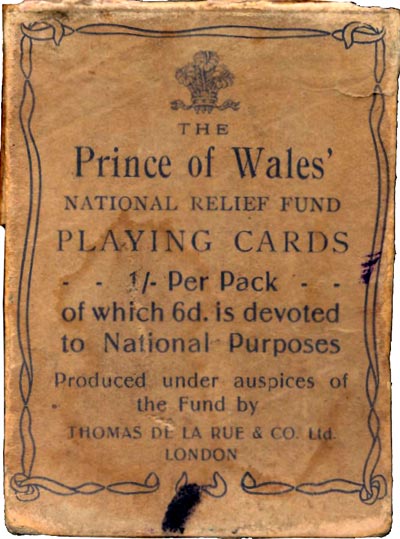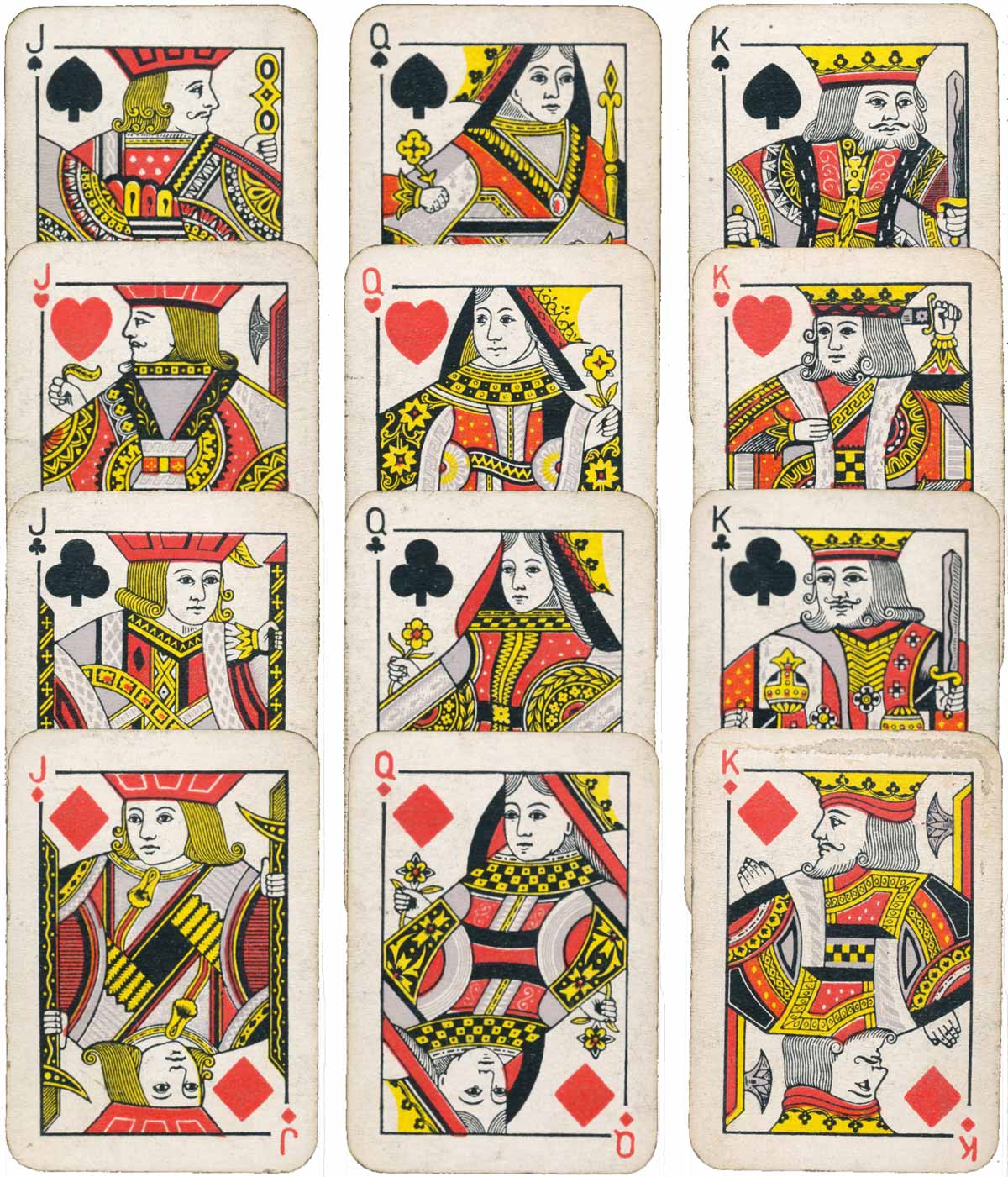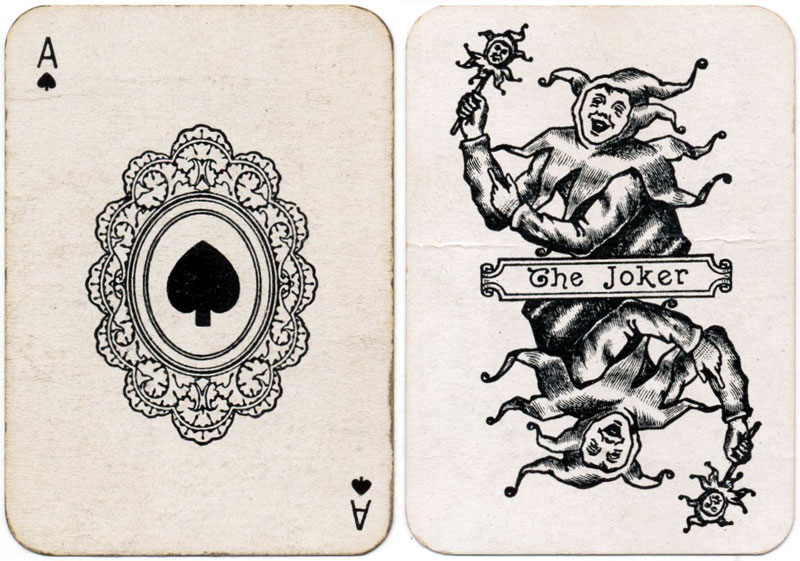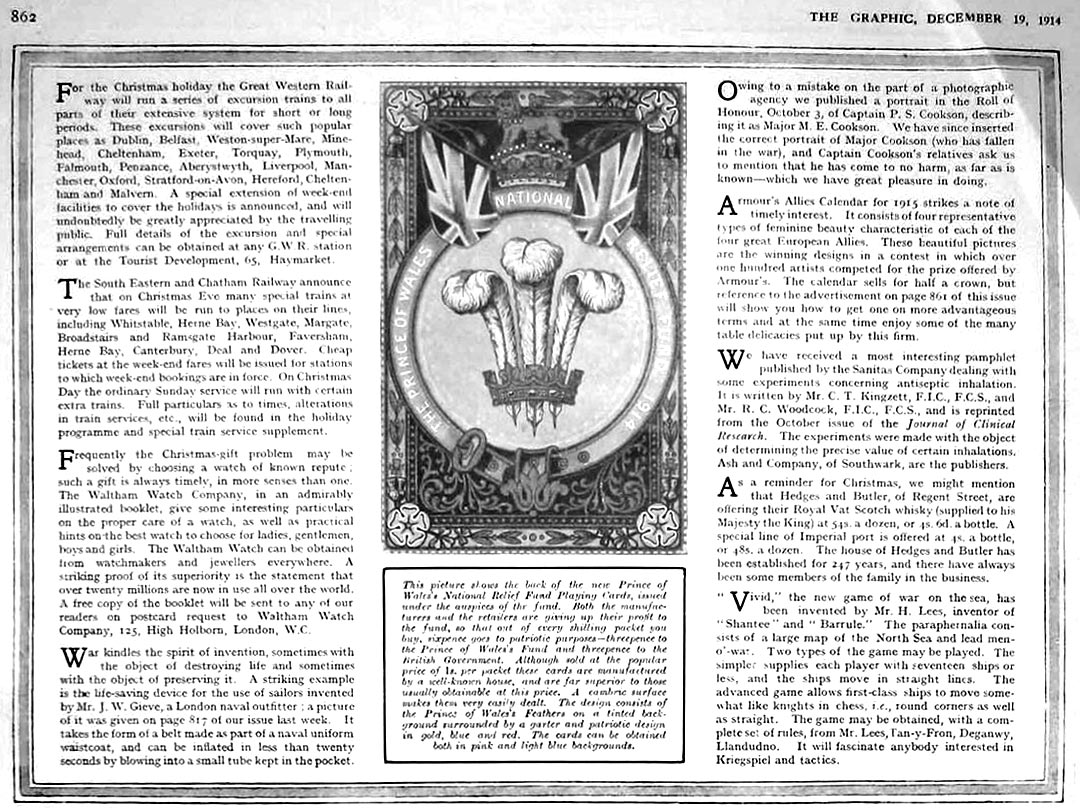 Member since March 02, 2012
View Articles
I have adored playing cards since before I was seven years old, and was brought up on packs of Waddington's No 1. As a child I was fascinated by the pictures of the court cards.
Over the next fifty years I was seduced by the artwork in Piatnik's packs and became a collector of playing cards.
Seeking more information about various unidentified packs I discovered the World of Playing Cards website and became an enthusiastic contributor researching and documenting different packs of cards.
I describe my self as a playing card archaeologist, using detective work to identify and date obscure packs of cards discovered in old houses, flea markets and car boot sales.