Published October 05, 2011
•
Updated May 11, 2022
Pigmy Playing Cards
Pigmy Miniature Playing Cards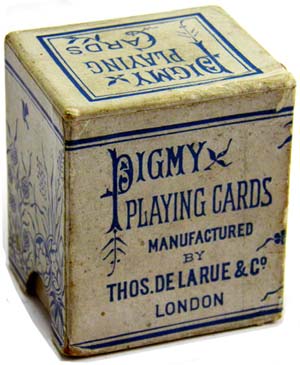 Pigmy miniature playing cards manufactured by Thomas De la Rue, c.1890. The deck has square corners and plain blue backs. The "Dexter indexes" are interesting in that the suit-signs in the corners bear a number in white upon them; the 2s and 3s have had their pips moved to accomodate this scheme. The corners of the Aces bear the outline of the respective suit, in which is the word 'ace'. There is no marking of any sort on the Ace of Spades. The suit signs on the courts bear the letters 'Kg' on a King, 'Qn' on a Queen, and a 'Kn' (shorthand for "Knave") on a Jack. The original Dexter indices placed inside the corner pips had several variants: 'Kn' or 'J' for Jack; two arrangements of Aces, twos and threes; and '1' or 'ace' on the Aces. This type of index was introduced in around 1878 and continued until c.1890. There are no jokers in this edition. The cards measure 3 x 4.5 cms.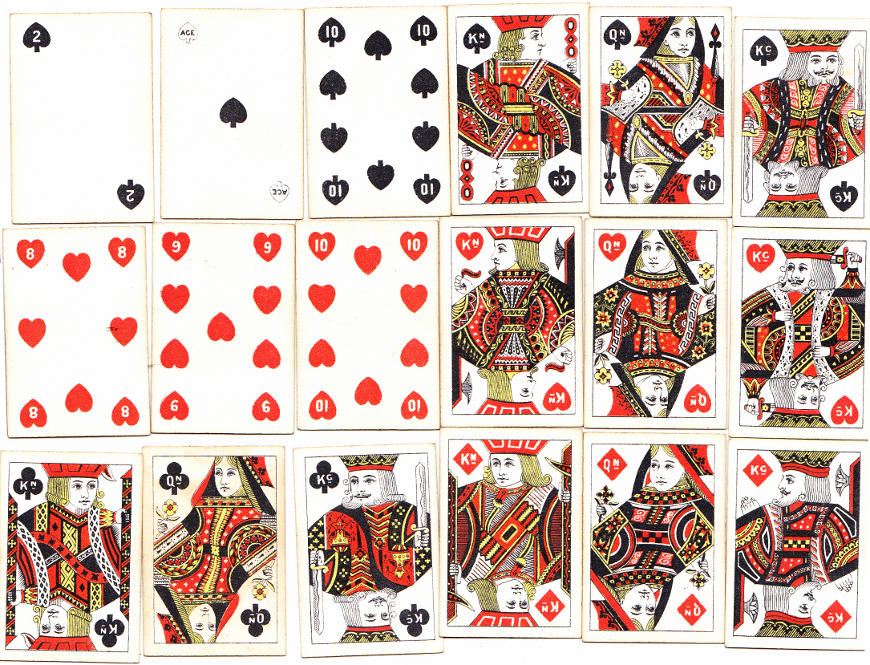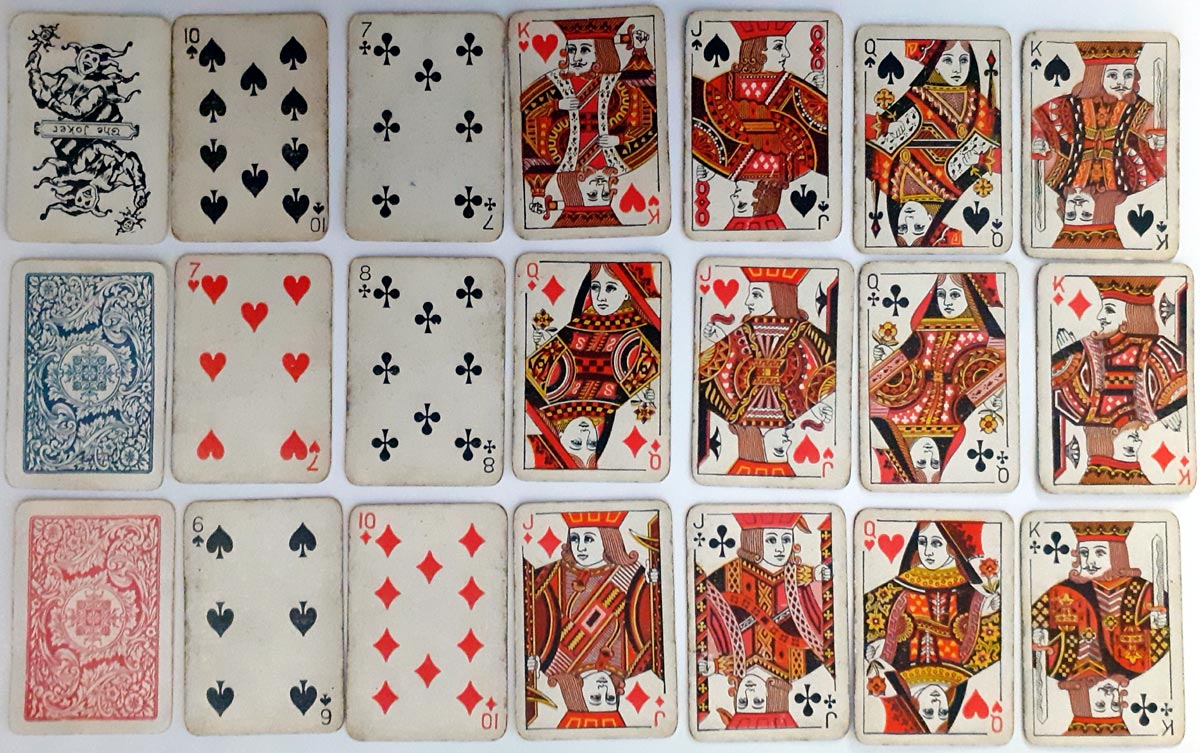 See also: De la Rue patience cards exported to Harrods Ltd, Buenos Aires
Member since February 01, 1996
Founder and editor of the World of Playing Cards since 1996. He is a former committee member of the IPCS and was graphics editor of The Playing-Card journal for many years. He has lived at various times in Chile, England and Wales and is currently living in Extremadura, Spain. Simon's first limited edition pack of playing cards was a replica of a seventeenth century traditional English pack, which he produced from woodblocks and stencils.