Published October 08, 2019
•
Updated June 19, 2022
Crown the Queen
Crown the Queen card game invented by Elaine Burton, c.1953.
Crown the Queen card game was invented by Elaine Burton MP.
Born in 1904, Elaine Frances Burton was notable in her early life as a pioneer sportswoman. A member of the National Fitness Council from 1928 to 1929, she later moved into politics, holding the seat of Coventry South as a Labour MP from 1950 to 1959. In 1962 she was created a life peer. Her interest in sport continued throughout her life; she was a member of the Sports Council from 1965 to 1971, as well as numerous other bodies. A founder member of the Social Democratic Party in 1981, she was also well known for her campaigning on behalf of the consumer, which included work on the Airline Users' Committee. She died in 1991.
The game is fairly simple, with standard quality cards of playing card size printed and published by Waddington's. See the Rules►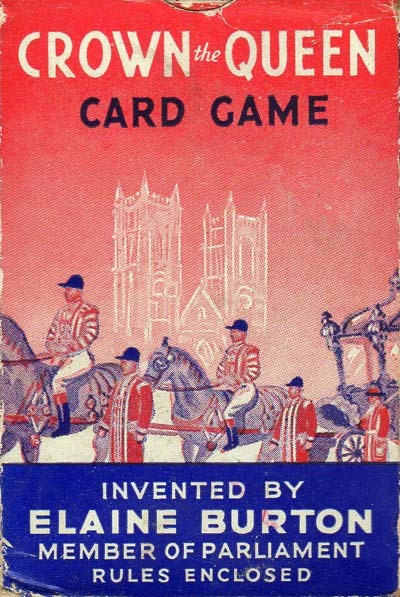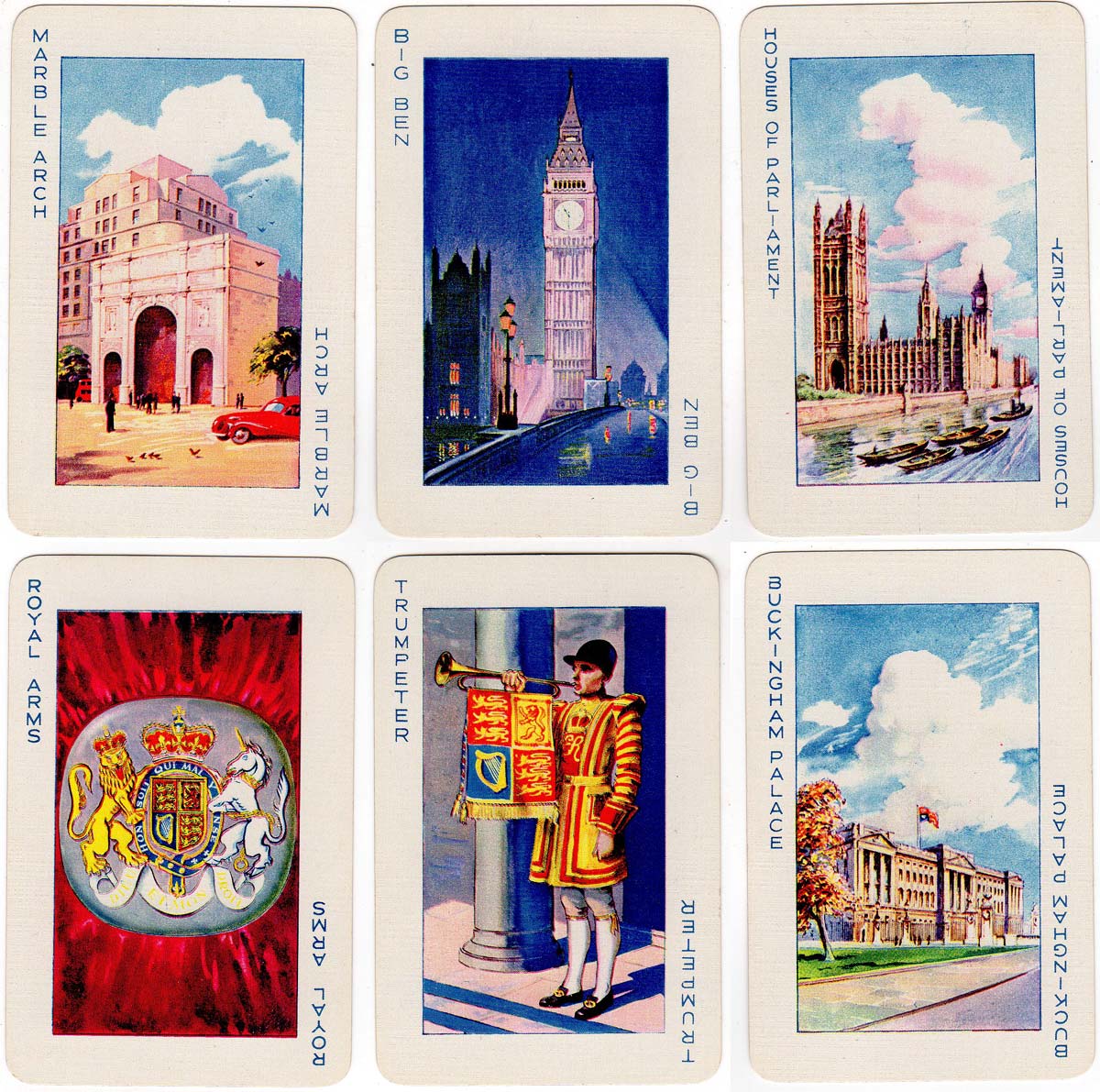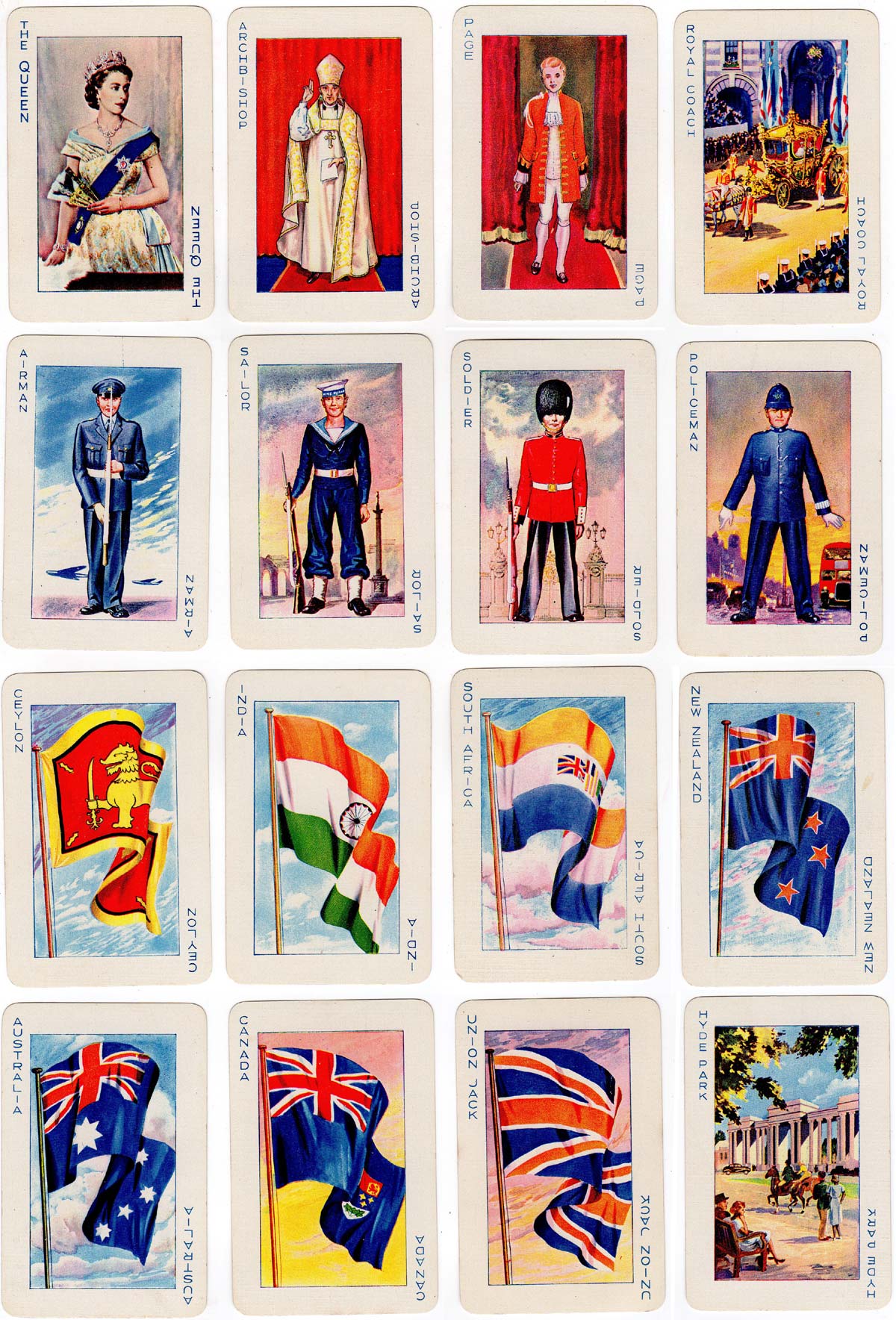 Member since March 02, 2012
I have adored playing cards since before I was seven years old, and was brought up on packs of Waddington's No 1. As a child I was fascinated by the pictures of the court cards.
Over the next fifty years I was seduced by the artwork in Piatnik's packs and became a collector of playing cards.
Seeking more information about various unidentified packs I discovered the World of Playing Cards website and became an enthusiastic contributor researching and documenting different packs of cards.
I describe my self as a playing card archaeologist, using detective work to identify and date obscure packs of cards discovered in old houses, flea markets and car boot sales.