Empire Card Company: Star Playing Cards
The "Star" special pack of playing cards was manufactured by Thomas De la Rue under their Empire Card Co subsidiary (active c.1888-1915) for selling cheaper grade cards (red/black courts) to keep competitors out of the market. It has the standard DLR joker and the ace of spades is nicknamed the "Doily" because it resembles an ornamental mat. Sometimes the ace has the subtitle "The Empire Card Co., London." Patience size packs are also found and, occasionally, packs with 'Pneumatic' finish.
The box advertises the "index pips" and "round corners" which at that time were a selling proposition to persuade customers to switch brand.

---
More examples of playing cards by the Empire Card Co., the subsidiary of Thomas de la Rue & Co (active c.1888-1915). It's not clear whether the doily ace predated the Empire Card Co.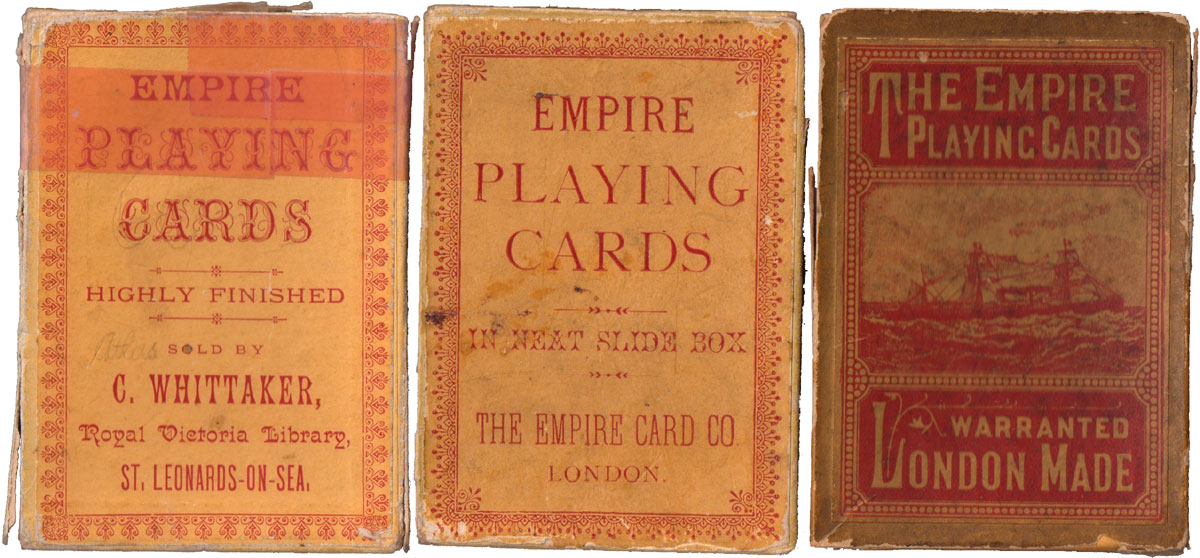 ---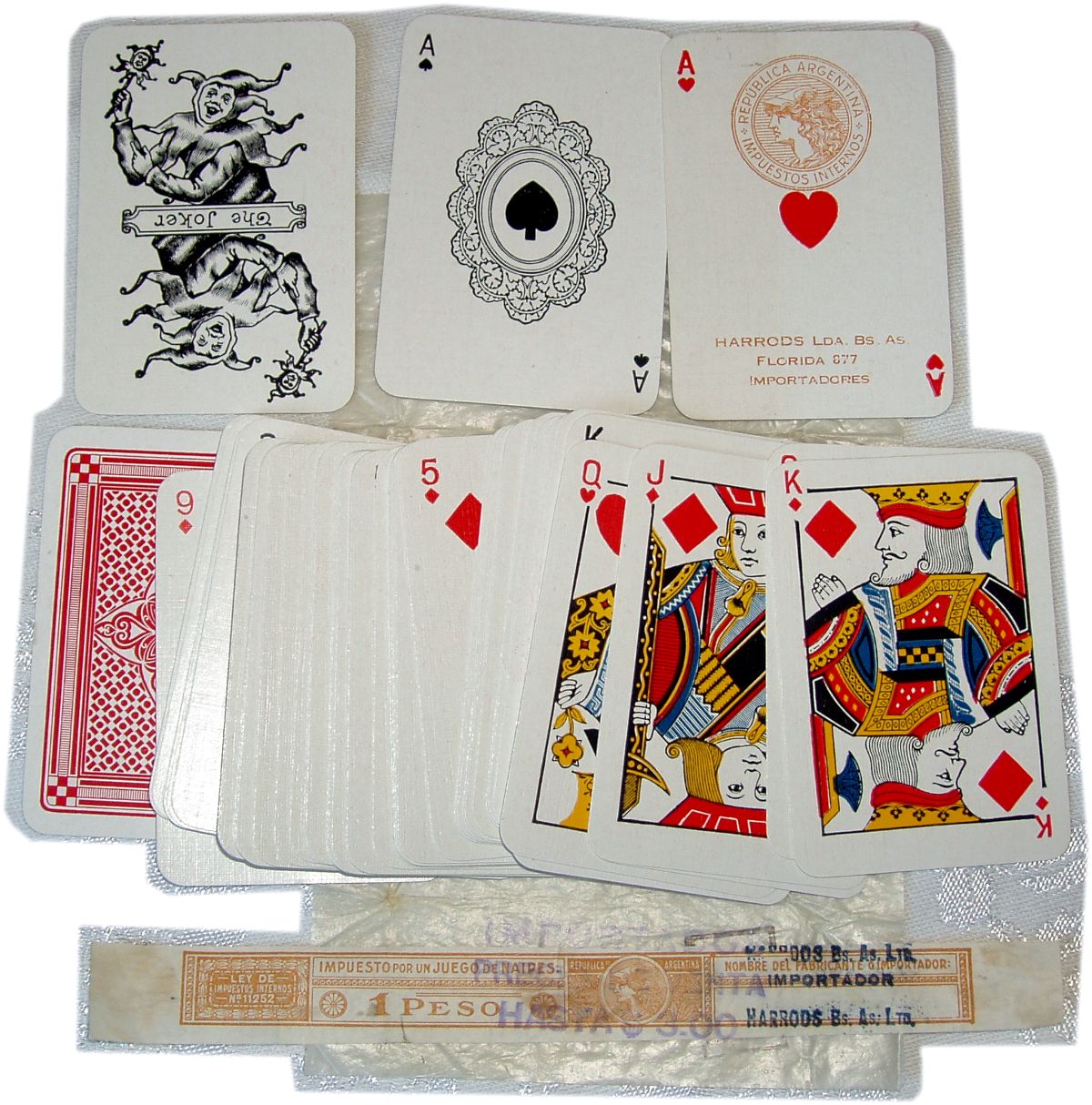 The Empire Card Co. was revived intermittently during the 1930s and 1950s by both De la Rue and Waddingtons. This appears to have been for the purpose of selling otherwise anonymous packs, or else lower grade cards.

Above: De la Rue "Favourite" brand in printed Empire Card Co tax wrapper, c.1930. (click to zoom).

Above: pack by Waddingtons stamped "The Empire Card Co London" on the tax wrapper, c.1955 (click to zoom).