Published May 01, 2013
•
Updated March 08, 2022
L. P. Holmblad c.1840
L. P. Holmblad's house pattern used from c.1840. The K♠ carries a harp as in the traditional French-type cards; but the J♠ is sleeping with his arms folded and his shield resting behind him.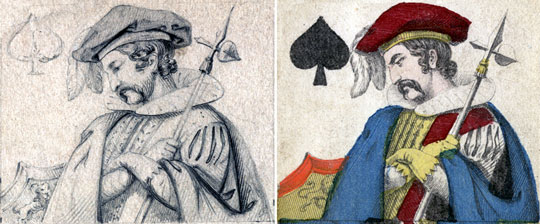 Holmblad's designs gradually evolved away from the traditional French patterns into a Danish 'House Pattern'. As copper plates wore out, or new lithographic printing processes were introduced, original and distinctive features appear in the re-drawn playing cards. The J♠ has a lowered head and his shield has one Danish lion showing. The Queens are wearing fashionable outfits from the time next →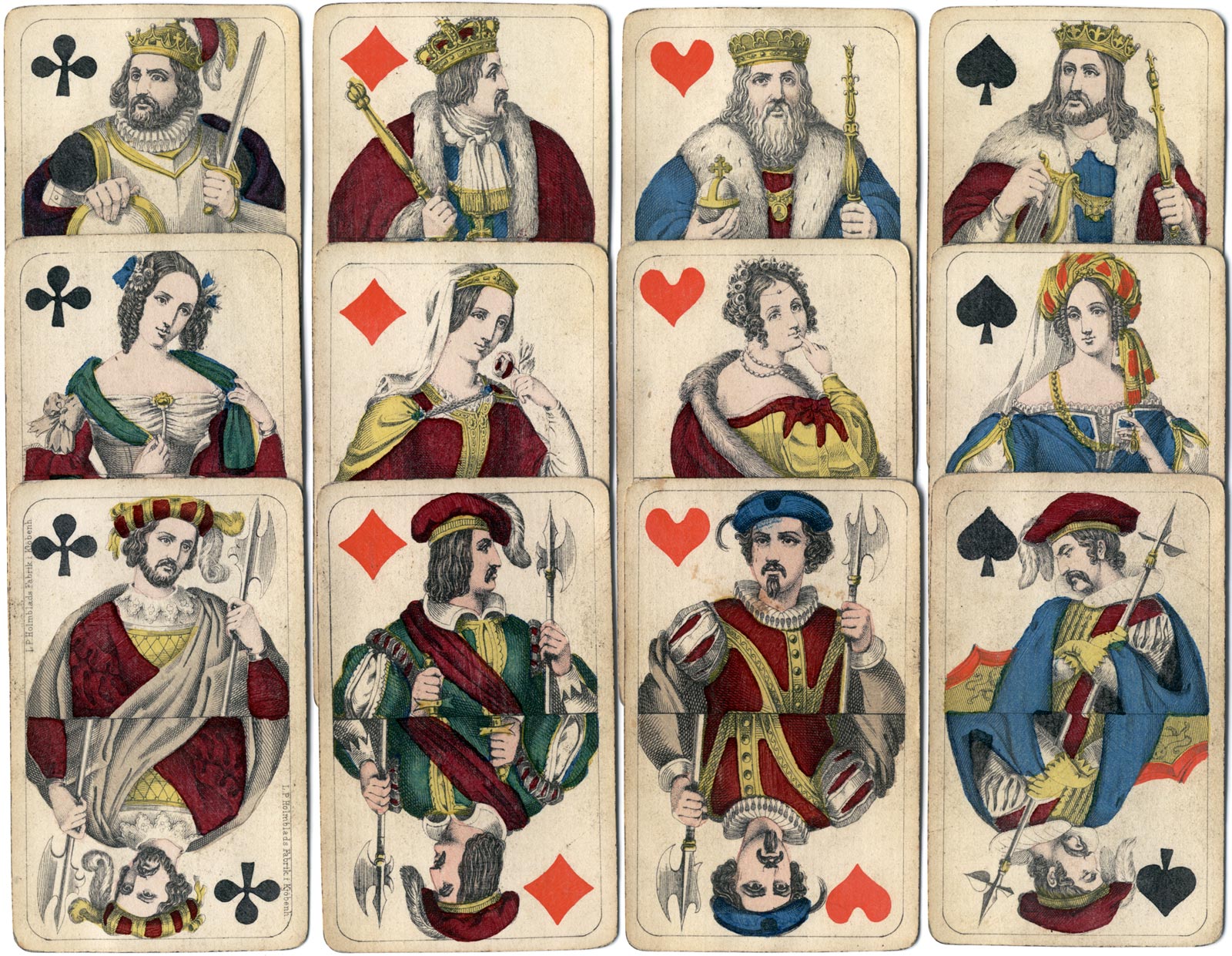 Member since February 01, 1996
Founder and editor of the World of Playing Cards since 1996. He is a former committee member of the IPCS and was graphics editor of The Playing-Card journal for many years. He has lived at various times in Chile, England and Wales and is currently living in Extremadura, Spain. Simon's first limited edition pack of playing cards was a replica of a seventeenth century traditional English pack, which he produced from woodblocks and stencils.