Parisian Actors and Opera Singers
This extraordinary 'Parisian Actors and Opera Singers' deck was printed by Avril et Cie, Paris, in around 1865. The photographs were taken by the famous French lithographer and photographer Adolphe Bilordeaux (1807-1872) who pioneered the use of salt print technique on waxed paper. Gouache was added to the cards to highlight the suit symbols as colour photography was not then possible. A similar set can also be seen on the Bibliothèque Nationale de France website here►
Stanislas-Désiré Avril produced a series of fashionable costume packs, including designs inherited from O. Gibert and other Parisian card makers, and was active 1862-1868.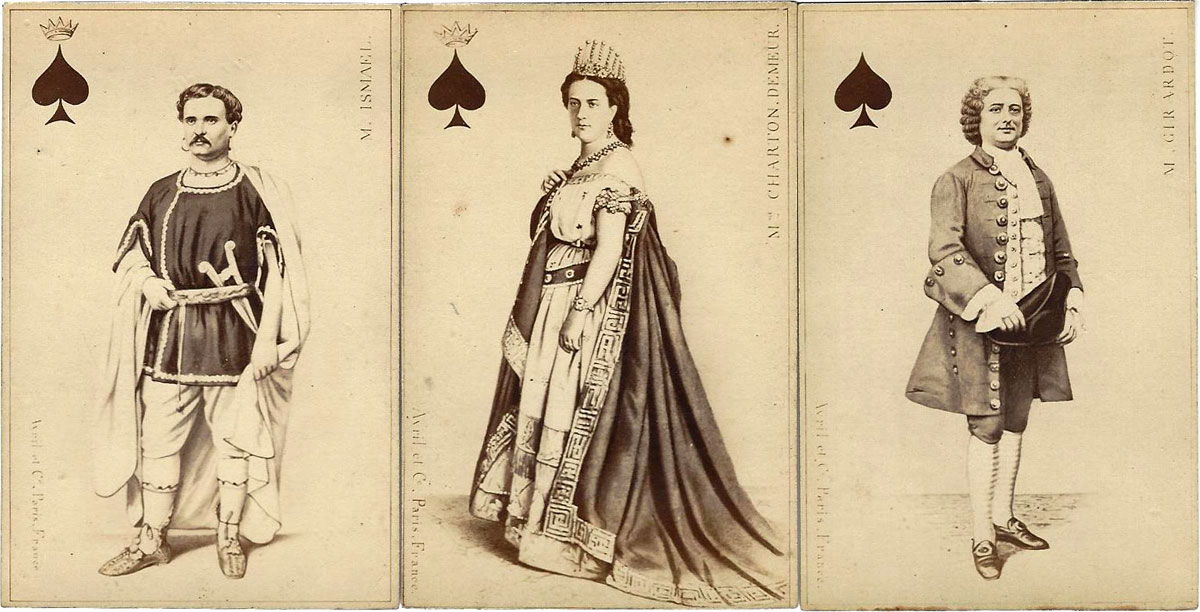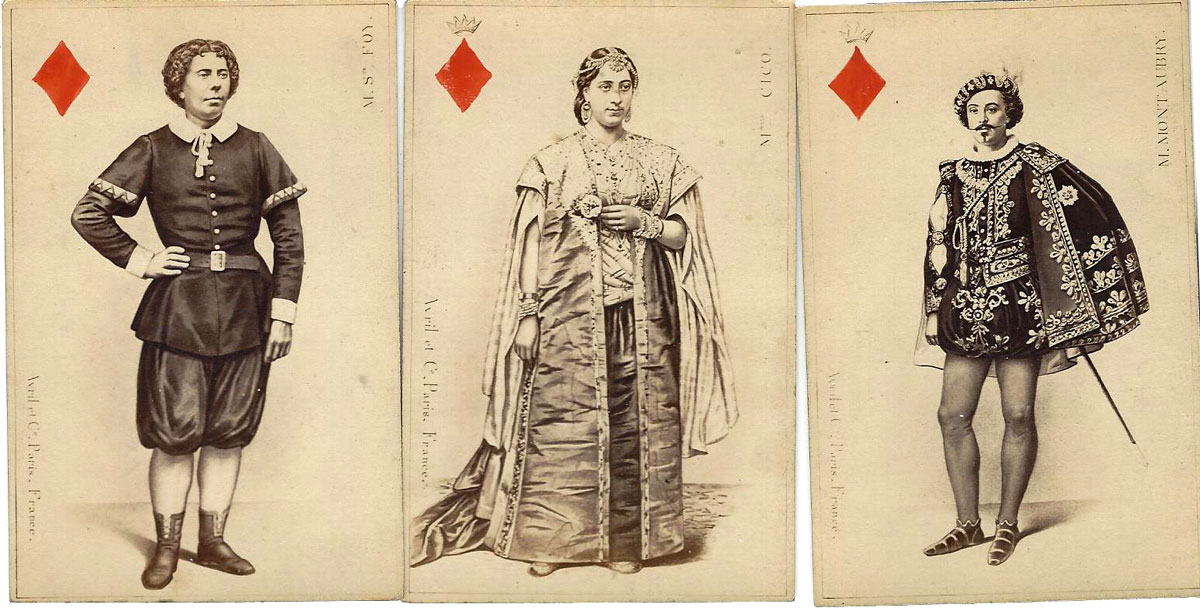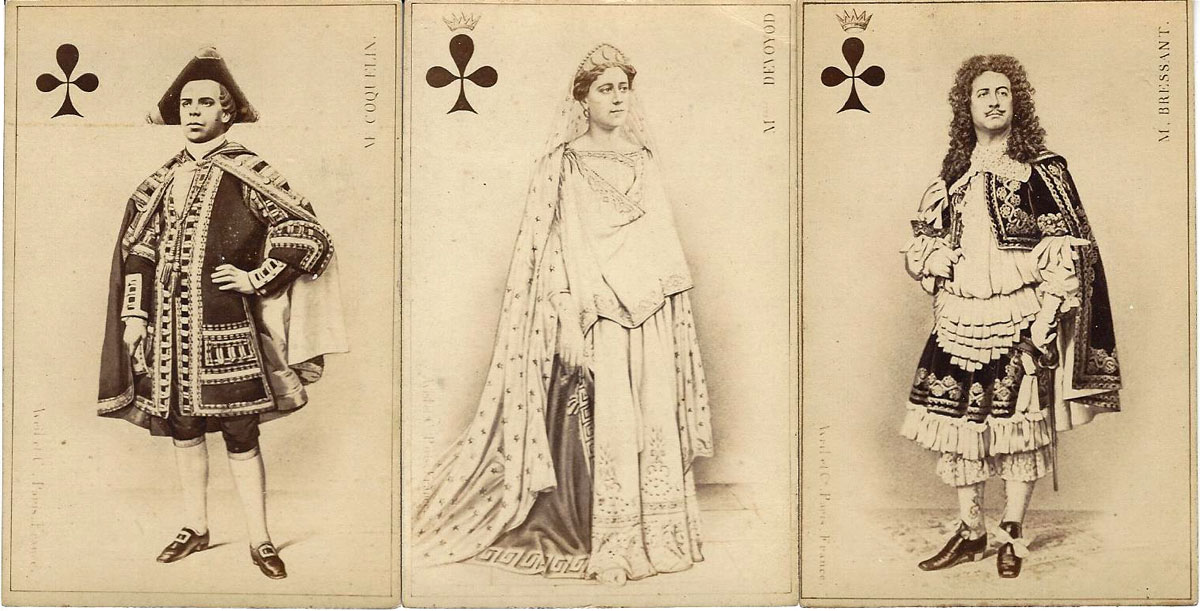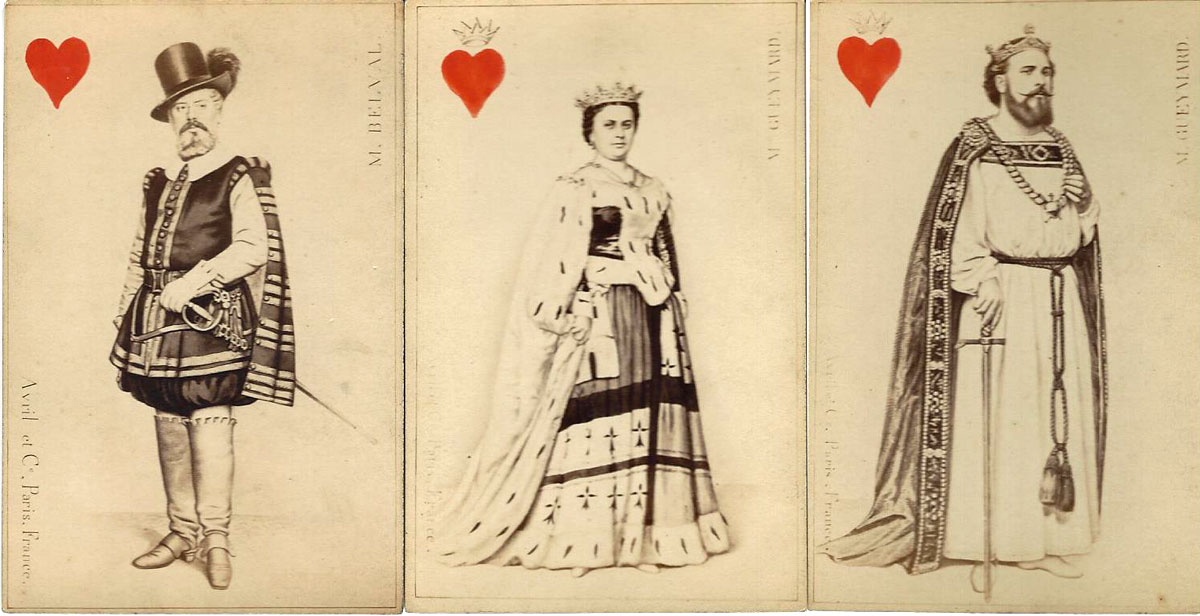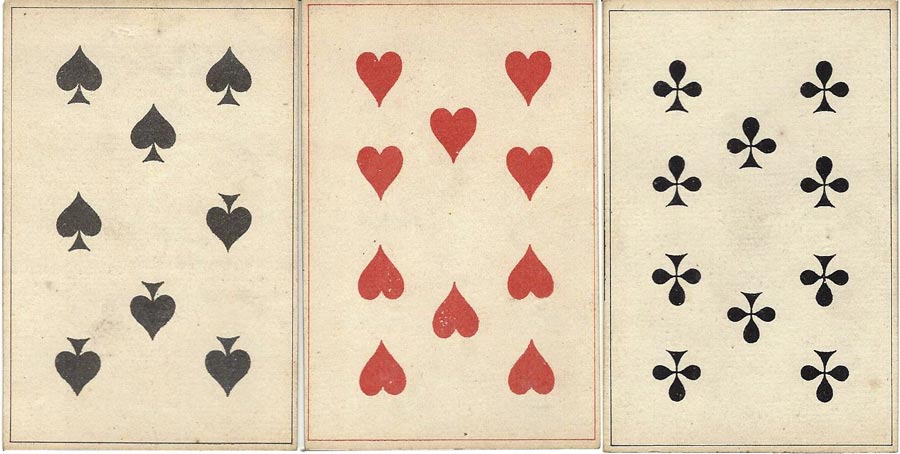 The figures on the cards are fairly easily traceable and have been identified in Klaus-Jürgen Schultz (2011).
Page 246 from: Schultz, Klaus-Jürgen, Schauspiel Literatur Malerei Musik auf Spielkarten, Hamburg 2011. Catalogue number 41 [vol. 2].