Published July 21, 2017
Updated April 05, 2019
Dames de France
"Dames de France" published by J-M Simon based on originals by Armand Gustave Houbigant, Paris, c.1817
Armand Gustave Houbigant (1789-1862) created a new set of playing cards in c.1816 based on realistic historical characters, intending to relieve players from the boring official "portraits" of the time. The court cards represent the dynasties of Charlemagne, Saint Louis, Francis I and Henry IV. Several versions of Houbigant's cards were produced in varying degrees of quality, including an edition to commemorate the wedding of the Duke of Berry in 1820. These in turn inspired further imitations and a new genre of playing cards featuring historical costumes.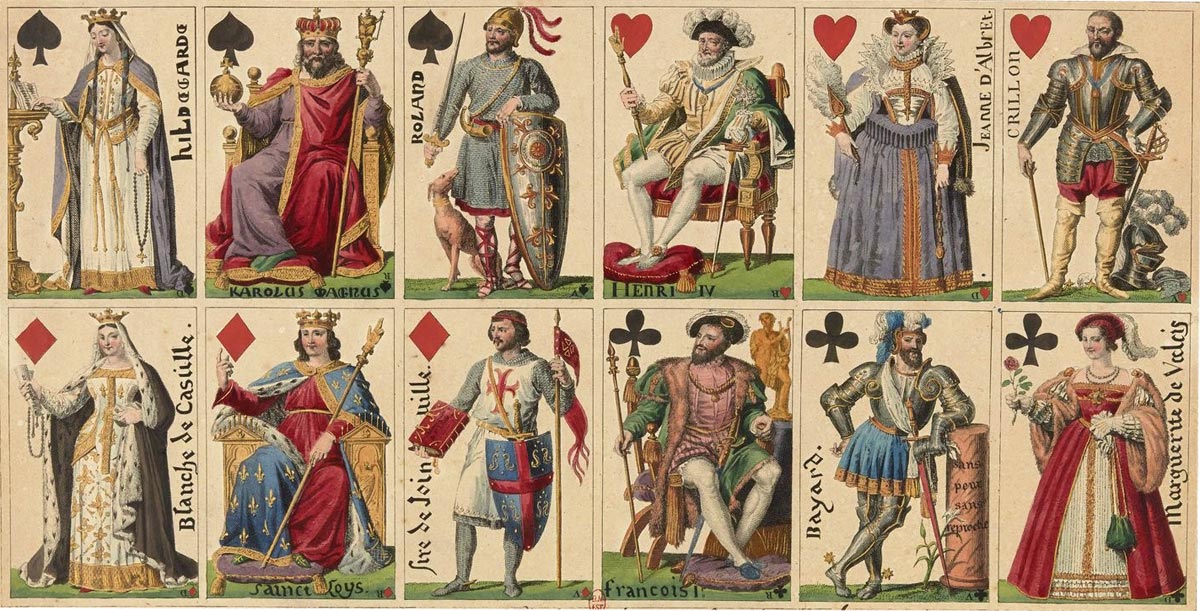 A modern facsimile edition based on original prints was published by J-M Simon titled "Dames de France" with the addition of four corner indices, a joker and a decorative back design. See the Explanatory Card►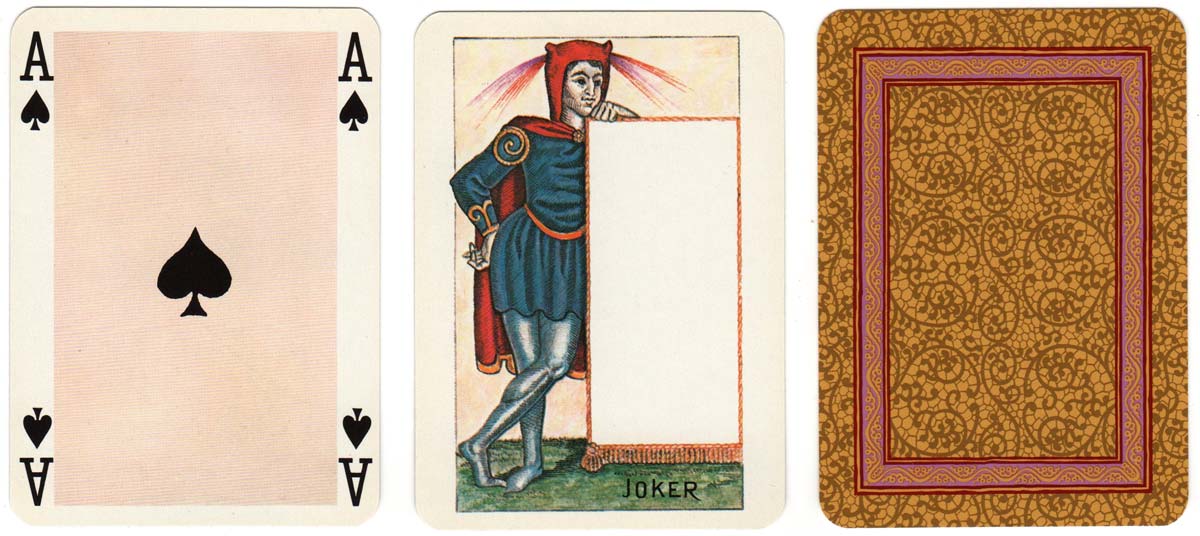 Houbigant's designs were also copied by other manufacturers, as seen in the children's miniature set shown below, from c.1821. Another more recent facsimile was published by Heraclio Fournier S.A.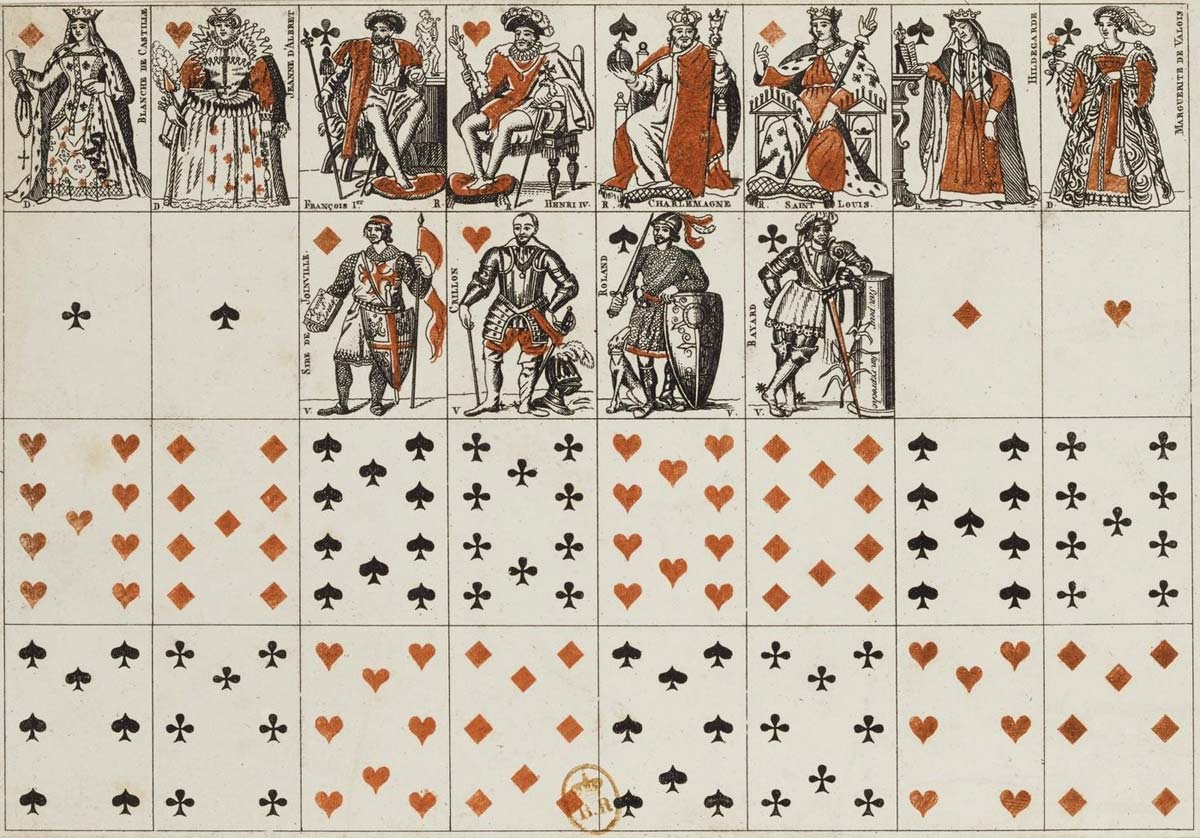 Member since March 02, 2012
View Articles
I have adored playing cards since before I was seven years old, and was brought up on packs of Waddington's No 1. As a child I was fascinated by the pictures of the court cards.
Over the next fifty years I was seduced by the artwork in Piatnik's packs and became a collector of playing cards.
Seeking more information about various unidentified packs I discovered the World of Playing Cards website and became an enthusiastic contributor researching and documenting different packs of cards.
I describe my self as a playing card archaeologist, using detective work to identify and date obscure packs of cards discovered in old houses, flea markets and car boot sales.