Armand Gustave Houbigant (1789-1862) created a new set of playing cards in c.1816 based on realistic historical characters, intending to relieve players from the boring official "portraits" of the time. The court cards represent the dynasties of Charlemagne, Saint Louis, Francis I and Henry IV. Several versions of Houbigant's cards were produced in varying degrees of quality, including an edition to commemorate the wedding of the Duke of Berry in 1820. These in turn inspired further imitations and a new genre of playing cards featuring historical costumes.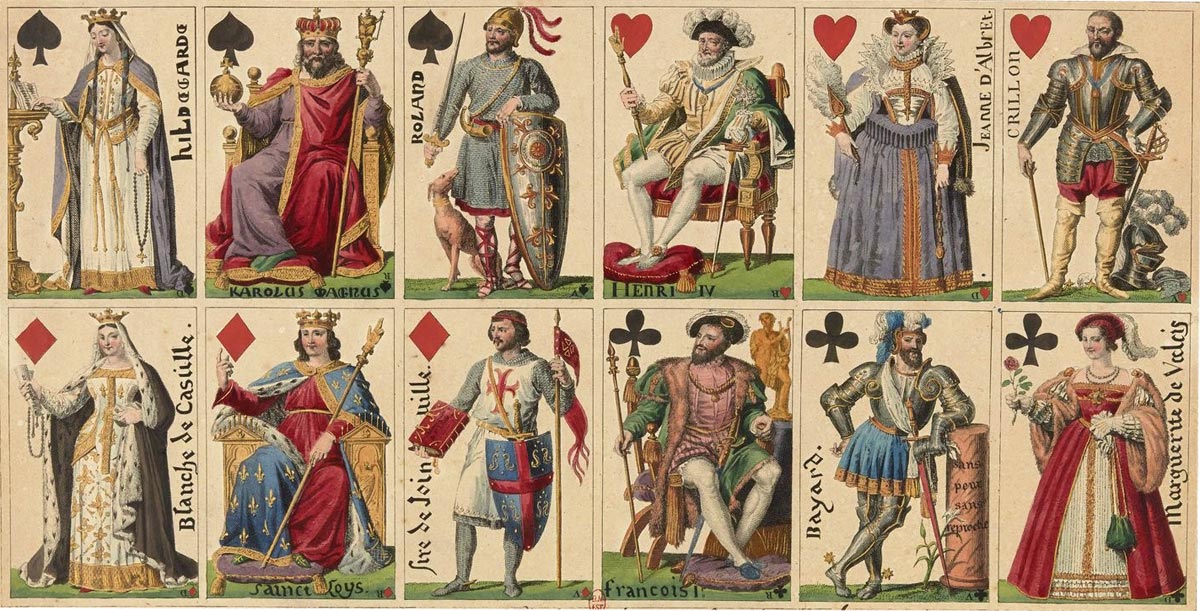 A modern facsimile edition based on original prints was published by J-M Simon titled "Dames de France" with the addition of four corner indices, a joker and a decorative back design. See the Explanatory Card►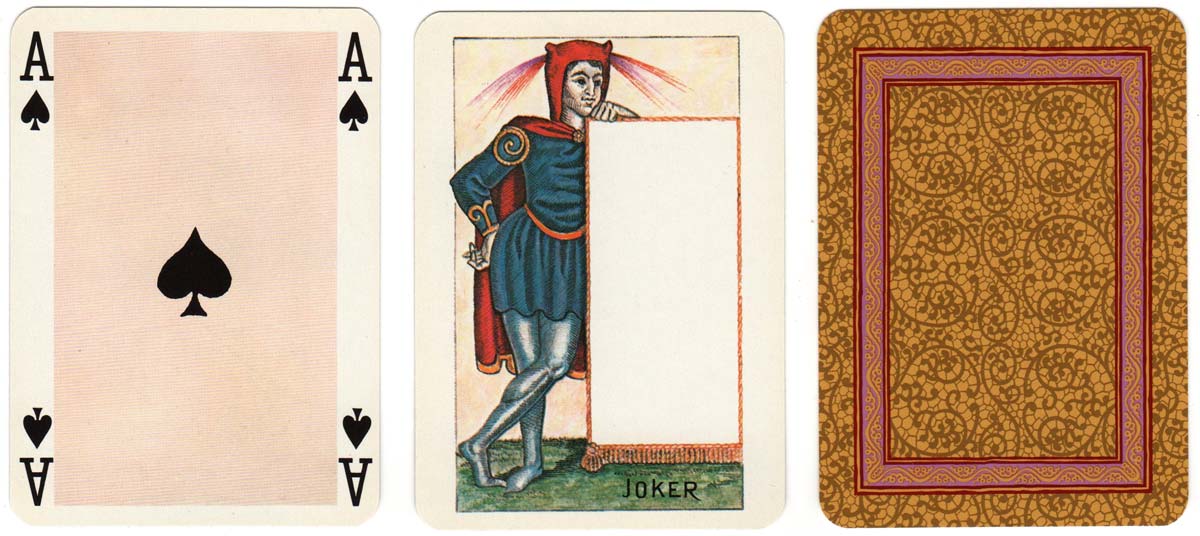 Houbigant's designs were also copied by other manufacturers, as seen in the children's miniature set shown below, from c.1821. Another more recent facsimile was published by Heraclio Fournier S.A.