Published April 30, 2017
•
Updated July 10, 2022
Jeu de Cartes Napoléon
Deck created by Matéja celebrating the bicentenary of the birth of Napoleon (1769-1969)

"Jeu de Cartes Napoléon" created by Matéja celebrating the bicentenary of the birth of Napoleon (1769-1969). The cards have French indices and are double-ended. See the Information cards►
Napoleon is almost universally depicted as a short man while the truth is that he was probably slightly above average height for the period, only his generals and marshals were taller. According to a contemporary observer, Napoleon possessed a magnetic personality and a fascinating smile... but, when excited by any violent passion his face took on a stern and even terrible expression. His eyes were reported to be grey or blue, penetrating and wonderfully mobile.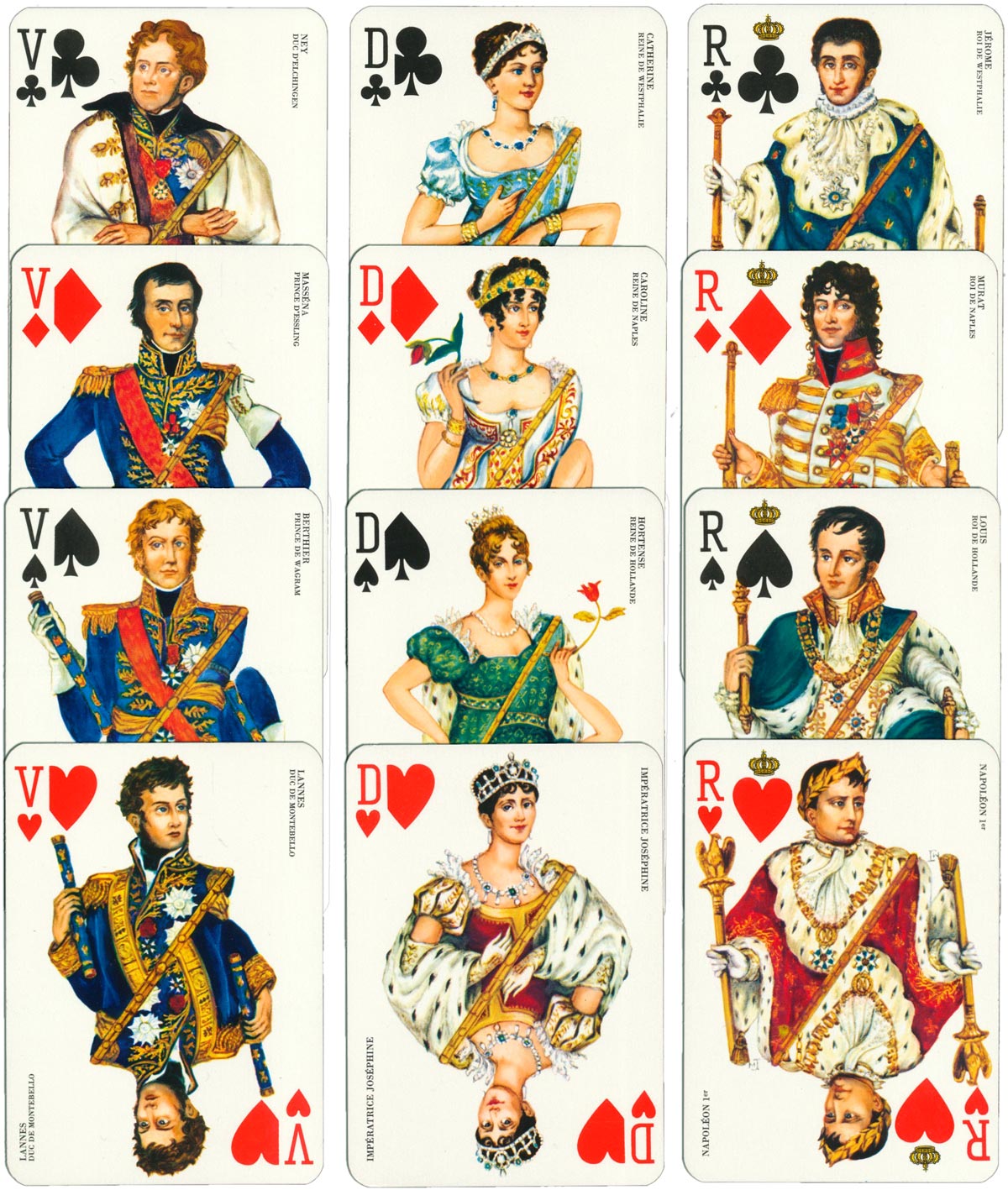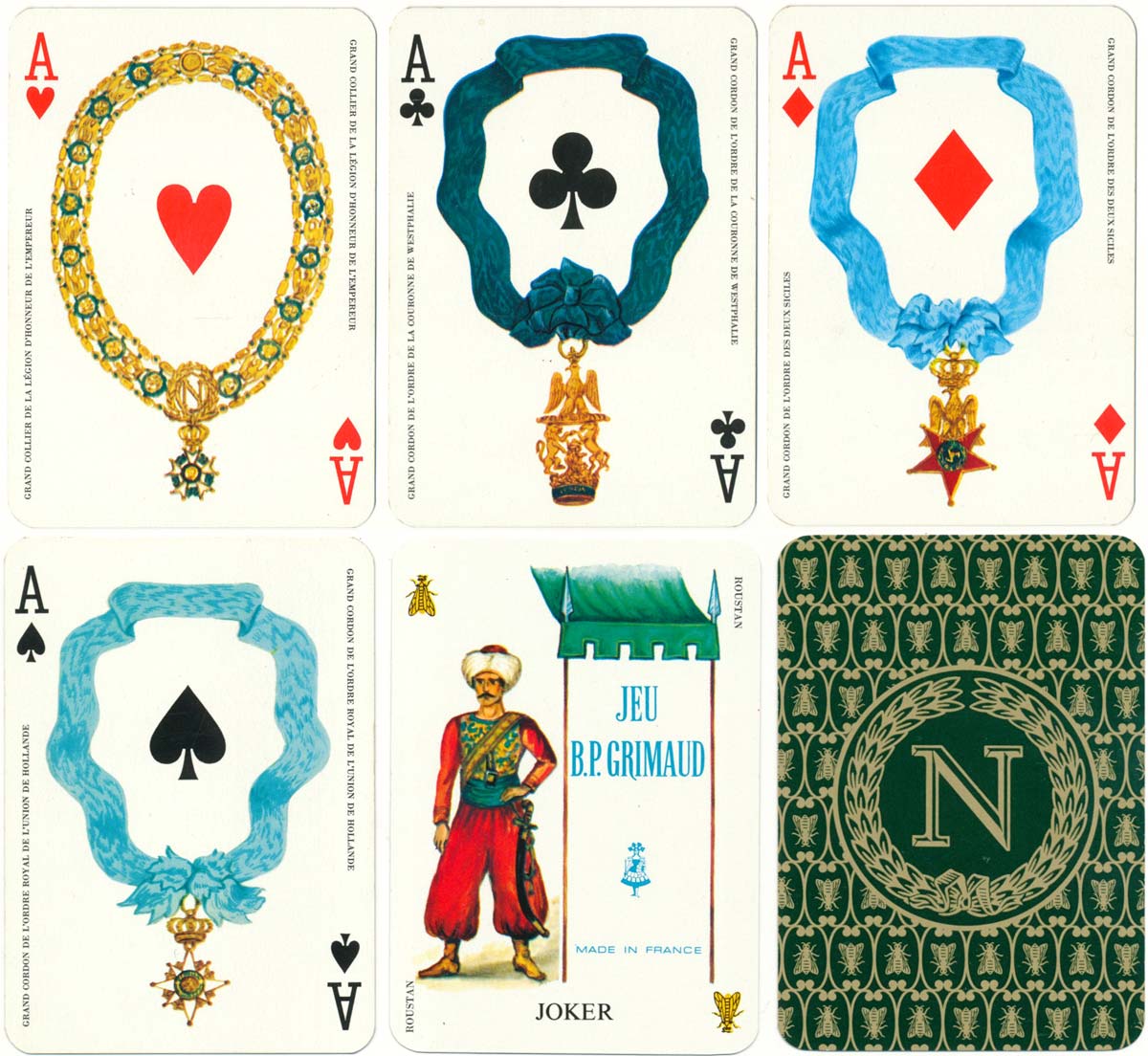 English Indices Version

Member since March 02, 2012
I have adored playing cards since before I was seven years old, and was brought up on packs of Waddington's No 1. As a child I was fascinated by the pictures of the court cards.
Over the next fifty years I was seduced by the artwork in Piatnik's packs and became a collector of playing cards.
Seeking more information about various unidentified packs I discovered the World of Playing Cards website and became an enthusiastic contributor researching and documenting different packs of cards.
I describe my self as a playing card archaeologist, using detective work to identify and date obscure packs of cards discovered in old houses, flea markets and car boot sales.