Published July 08, 2016
•
Updated March 12, 2022
Spears Happy Families
We can only guess that Spears began producing proper Happy Family and Snap games after the success of John Jaques & Son in that area; maybe in the 1870s. Spears introduced a Quartet game using flowers, composers and poets as families in 1903. This was followed with German 'beautiful cities' and countries quartet games with black and white photographs. When Dondorf was split up and sold in 1929 Spears acquired the card games only and continued to issue the animal, bird, and flower series of quartets.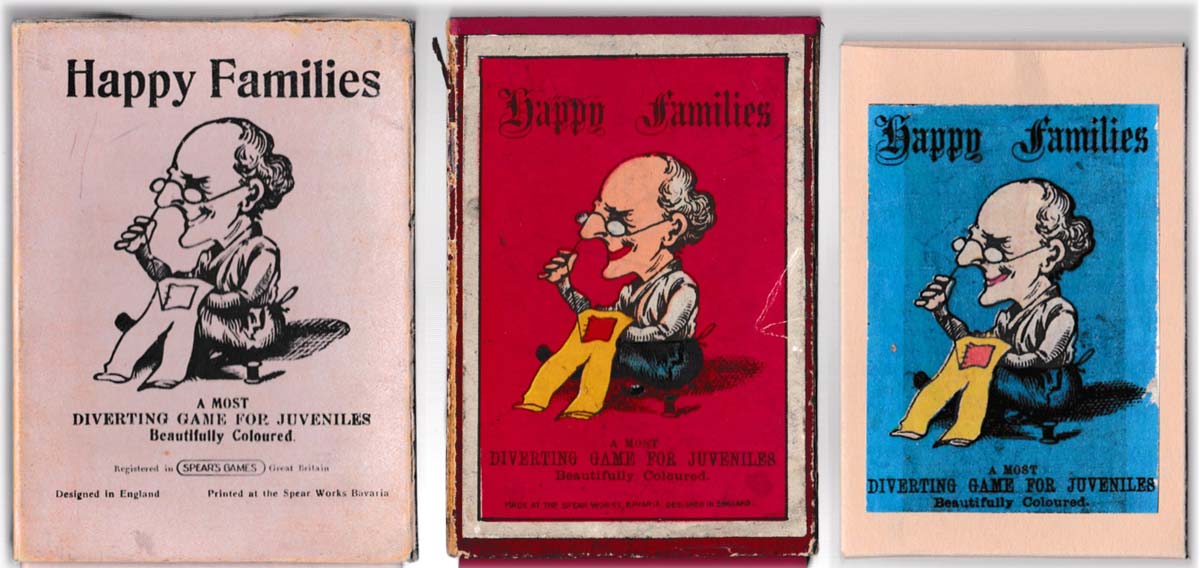 Before the war, probably in 1938/39, the Spears factory in Nuremberg was confiscated during the Aryanisation campaign and many of the Spears family and relatives had their businesses stolen with a non Jew placed in charge. Many were murdered but the son of Hermann Spear, whose name was Herbert, left Germany for England to join his Uncle Richard Spear at Enfield. When the war work was done they begun again almost from scratch. A condition which applied to the two factories was that once the German factory was restored to the family the English factory made no German goods while the German factory made no English goods. By 1984 the German factory was closed but the Enfield factory is still working today.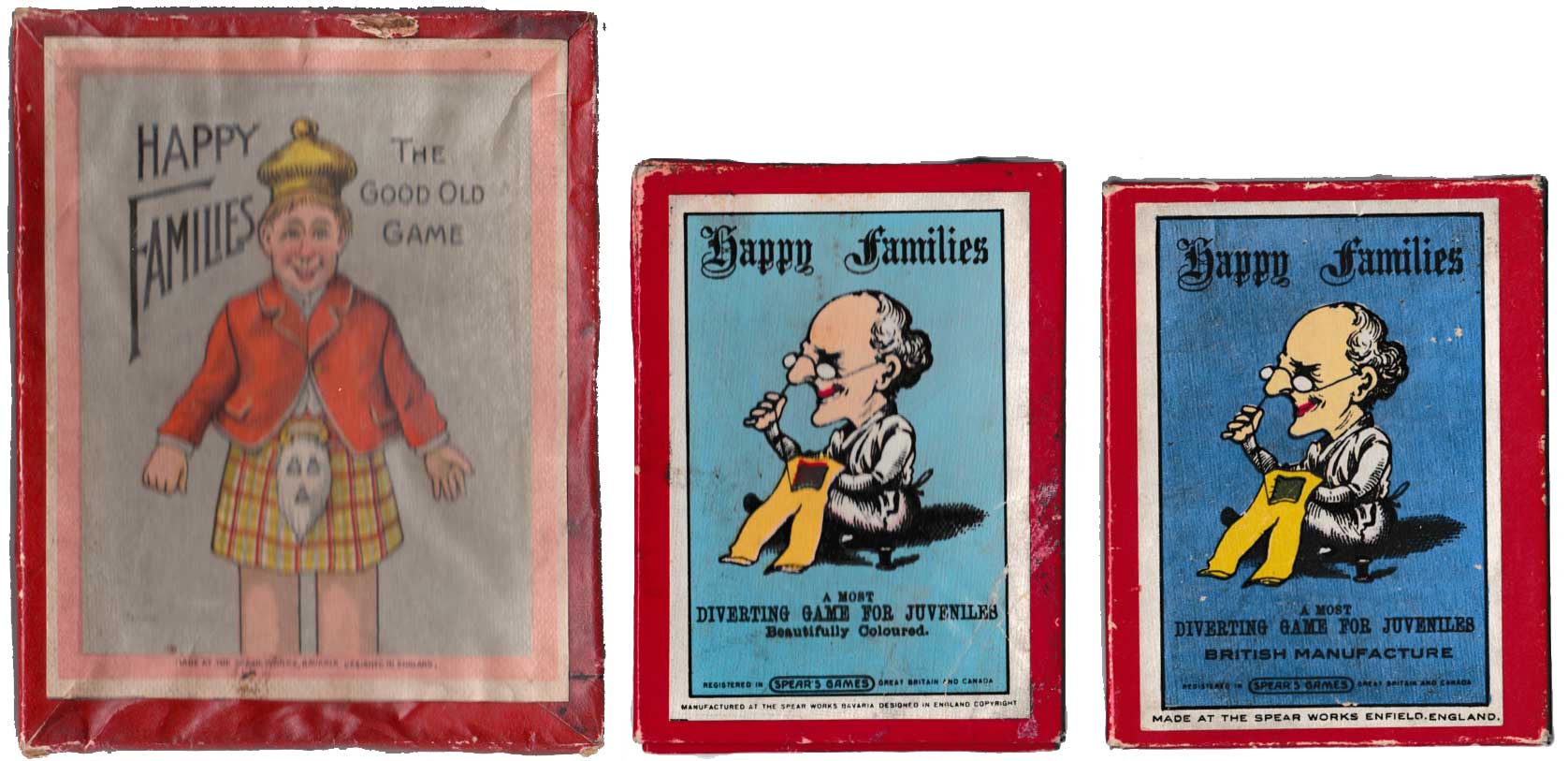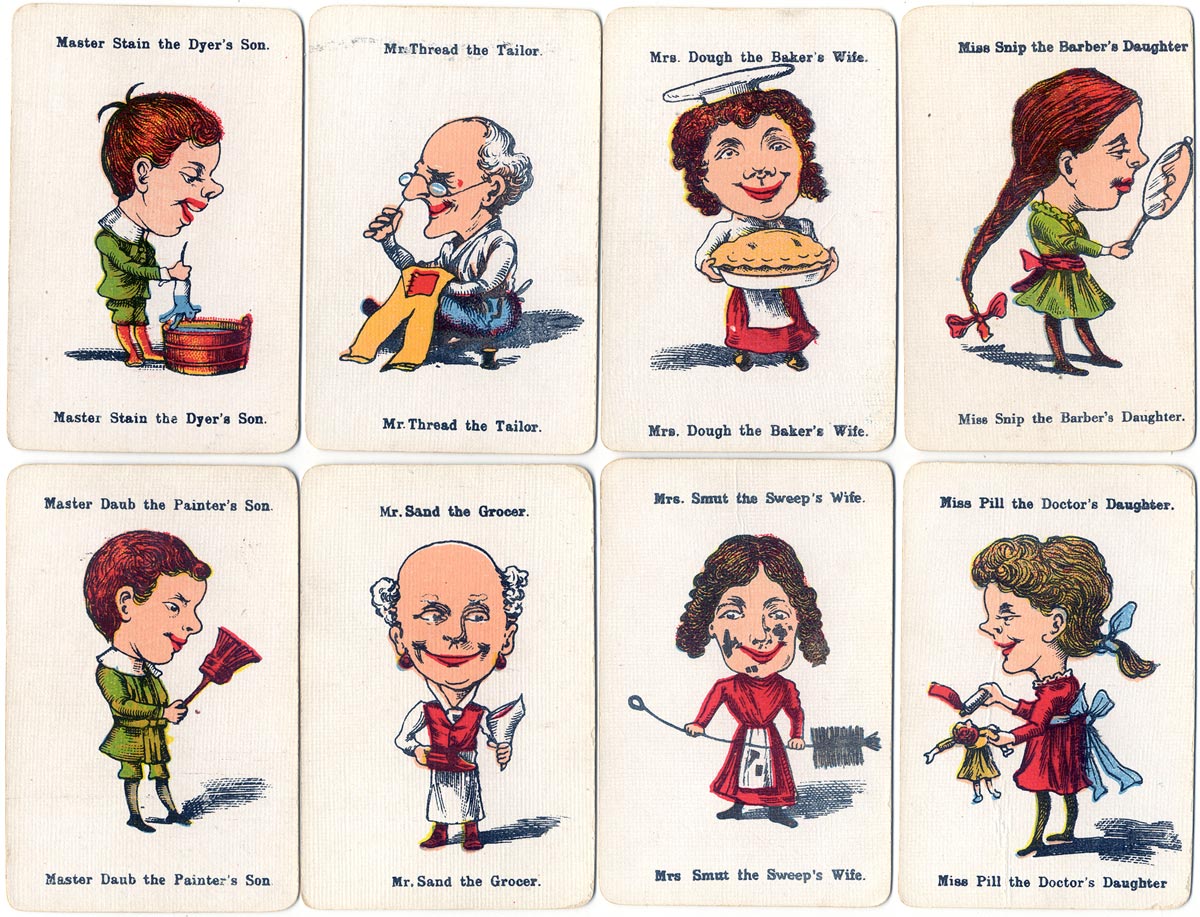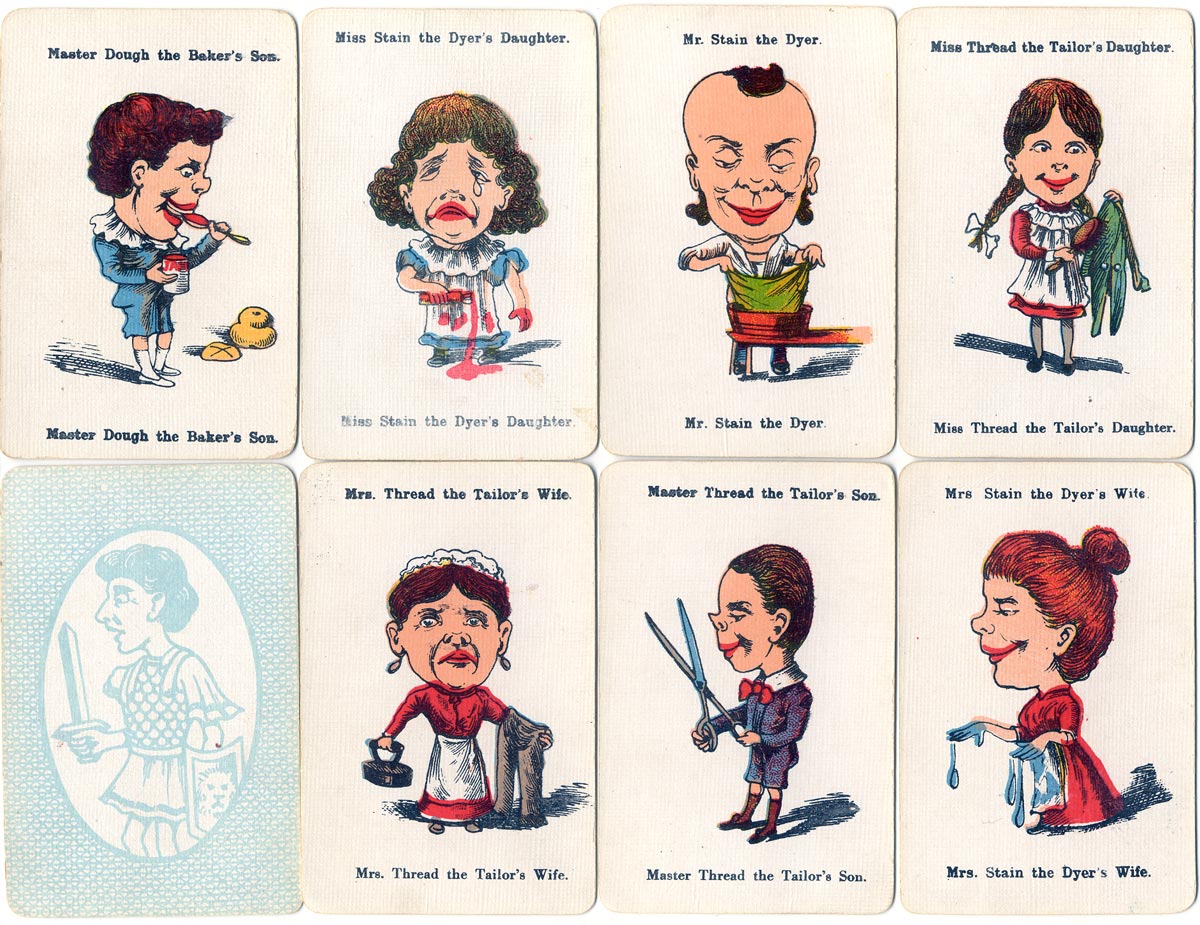 Around the same time the game's description on the box changed from "A Most Diverting Game for Juveniles" to "The Amusing Party Game".

From the next box (with multi coloured lettering) the card designs become the "alphabet" pattern a completely different one. In the first of these the alphabet letter was in the top right hand corner but later edition it was moved to the top left position. It is likely that it was to facilitate reading a fan of cards in the left hand, most people being right handed.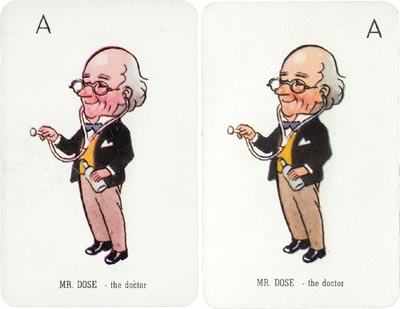 Member since January 30, 2009
Rex's main interest was in card games, because, he said, they were cheap and easy to get hold of in his early days of collecting. He is well known for his extensive knowledge of Pepys games and his book is on the bookshelves of many.
His other interest was non-standard playing cards. He also had collections of sheet music, music CDs, models of London buses, London Transport timetables and maps and other objects that intrigued him.
Rex had a chequered career at school. He was expelled twice, on one occasion for smoking! Despite this he trained as a radio engineer and worked for the BBC in the World Service.
Later he moved into sales and worked for a firm that made all kinds of packaging, a job he enjoyed until his retirement. He became an expert on boxes and would always investigate those that held his cards. He could always recognize a box made for Pepys, which were the same as those of Alf Cooke's Universal Playing Card Company, who printed the card games. This interest changed into an ability to make and mend boxes, which he did with great dexterity. He loved this kind of handicraft work.
His dexterity of hand and eye soon led to his making card games of his own design. He spent hours and hours carefully cutting them out and colouring them by hand.