Published September 08, 2017
Updated June 02, 2022
Hindooly
Hindooly published by Chas Goodall & Son Ltd c.1904.
Hindooly was invented by Randolph Alexander Glen (1875-1934) and published by Chas Goodall & Son Ltd in c.1904. The name may reflect the fact that there was a popular trend for all things Asian, particularly Chinese, from around 1885. The set comprises a special pack of sixty cards with four newly designed suits: knobs and shields in red, spikes and tiles in black. In each suit the cards run from 1 to 15 with the suit and value marked in the top left corner of each card. There are no court cards.

The rules booklet cites several variations of the game, for different numbers of players, including Patience and Progressive Hindooly.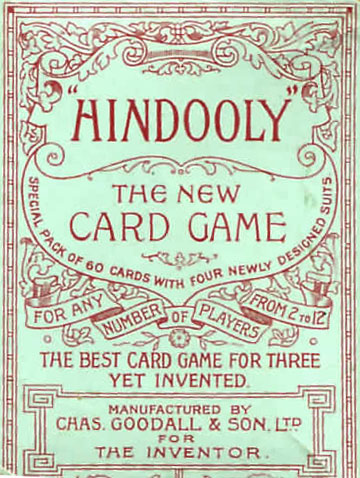 ---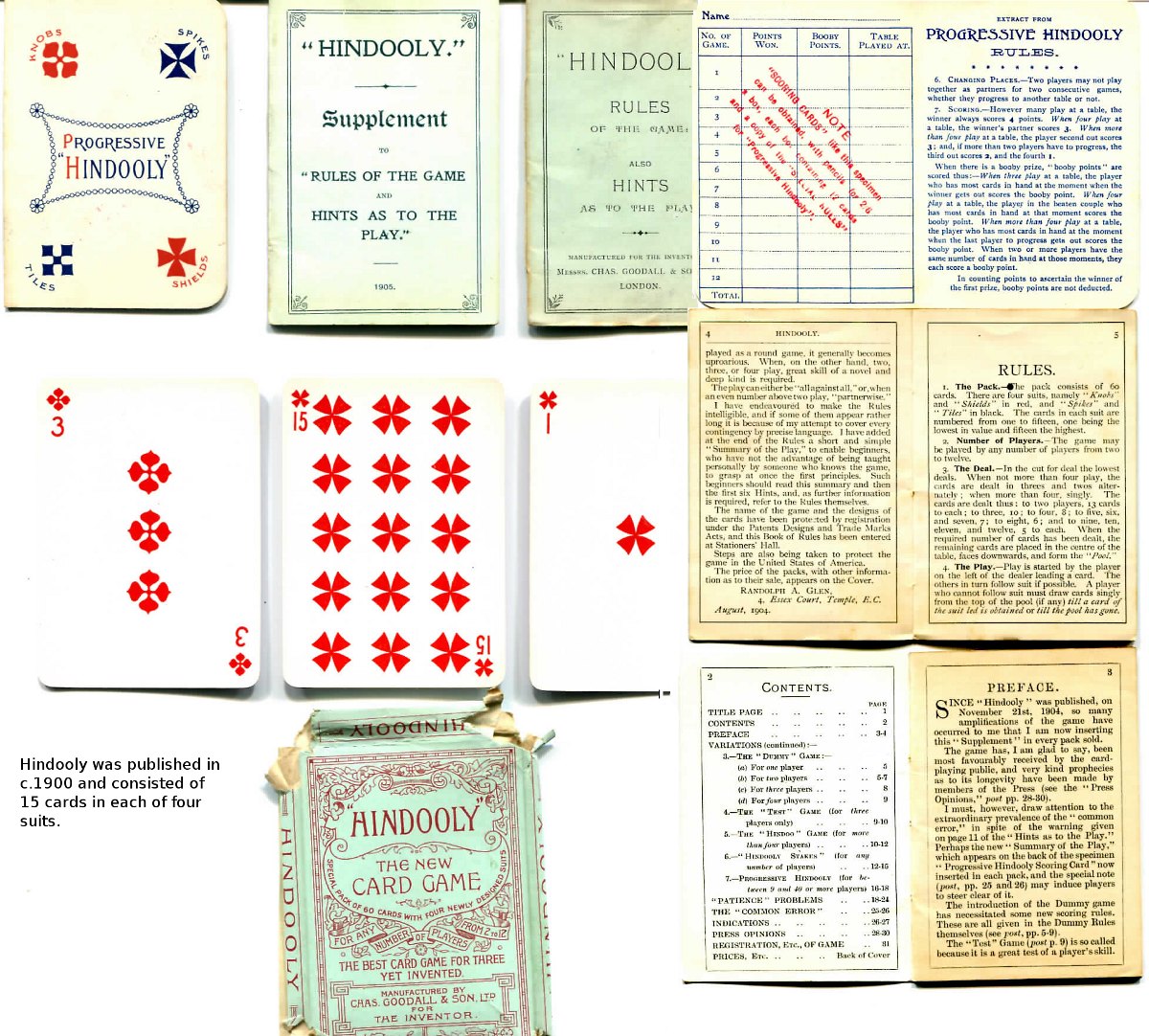 Member since February 01, 1996
View Articles
Curator and editor of the World of Playing Cards since 1996. He is a former committee member of the IPCS and was graphics editor of The Playing-Card journal for many years. He has lived at various times in Chile, England and Wales and is currently living in Extremadura, Spain. Simon's first limited edition pack of playing cards was a replica of a seventeenth century traditional English pack, which he produced from woodblocks and stencils.