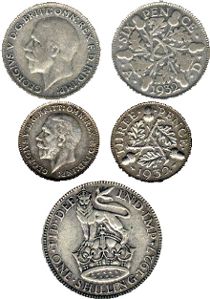 Geo. Wright & Co., London, c.1910
As traditional Chinese playing cards are derived from money, this children's card game has a long and noble ancestry. The 'New and Exciting Game' of Change for a Shilling was produced by Geo. Wright & Co., London c.1905 - 1926. The game was apparently devised in order to sharpen the mental faculties. Each card bears a value in old English money ranging from ½d to 8d and the game involves players calling when cards on the table add up to one shilling.
The old English monetary system became obsolete in 1971 when decimal coinage was introduced.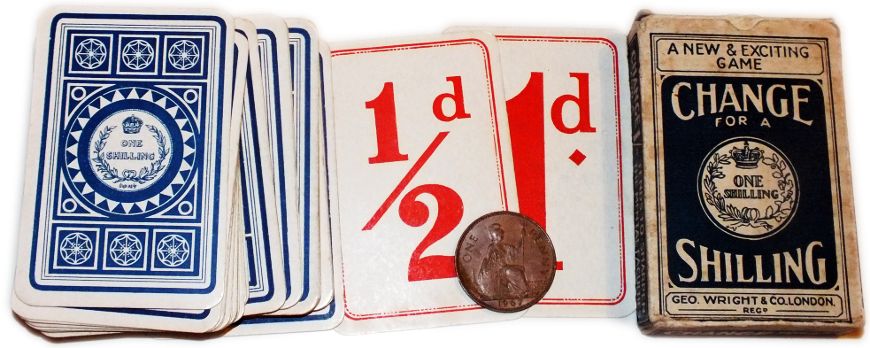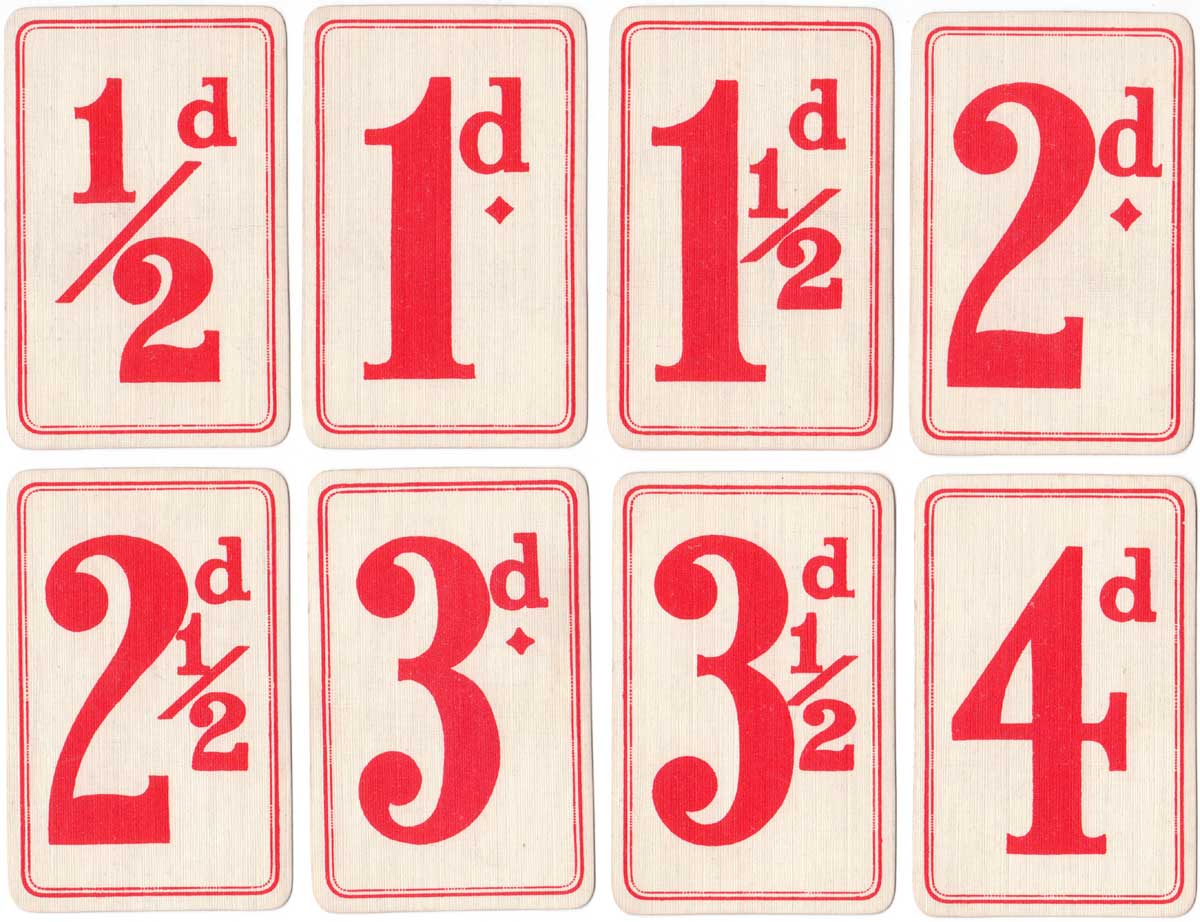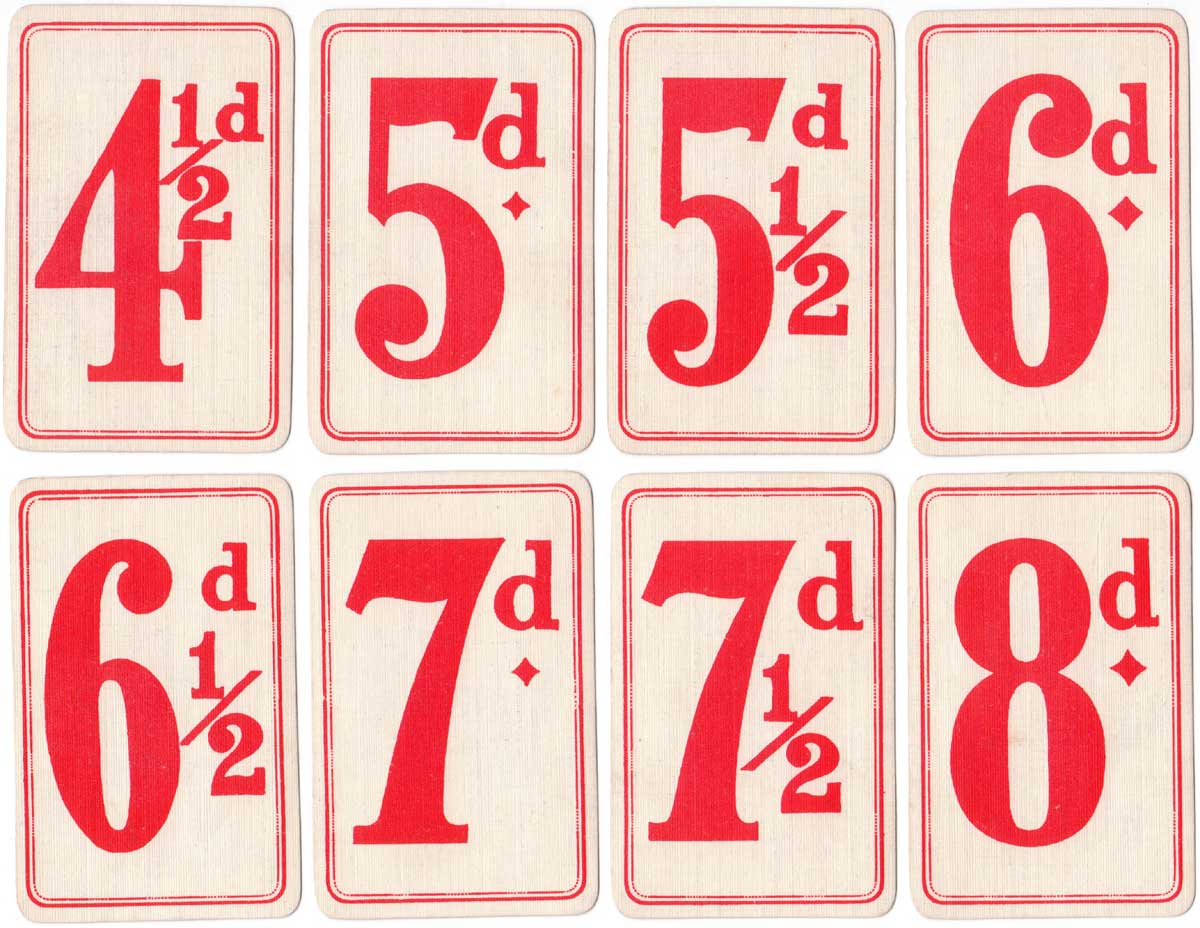 Geo. Wright & Co also published 'Sky' and a board game titled 'Colorito'.