The Virtue of Princes or Housey, Housey, don't you stop!
Very unusual De La Rue / Goodall standard pack with the backs printed with a topical puzzle or satirical cartoon. Date 1938 written on the back of the plain "rules" card. No box, it was found in a German leather case from Dressler's Lager Bremen.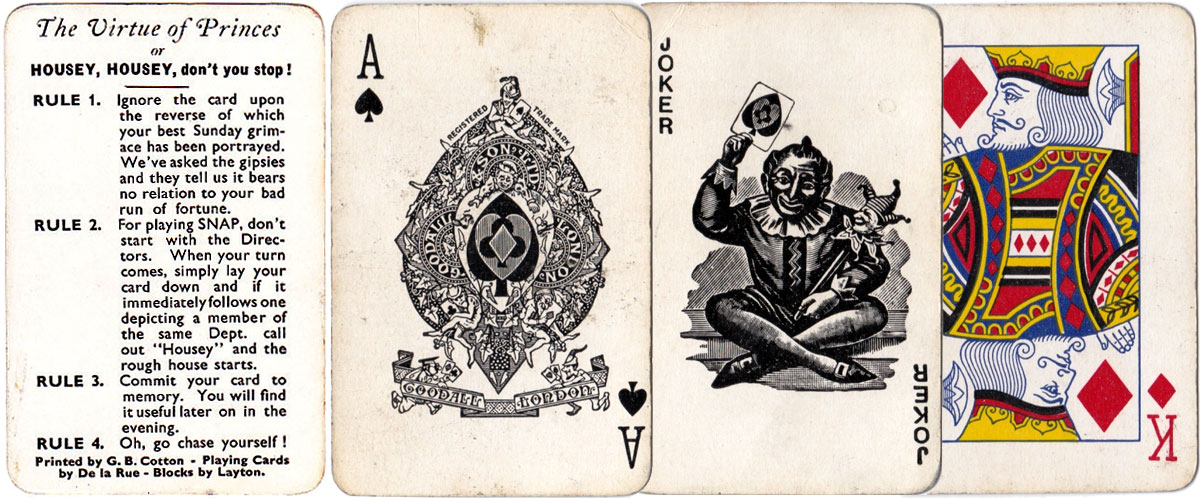 ---
The Puzzles
The backs are printed with topical puzzles. We really need someone who was into politics and entertainment in 1938 to understand these fully. Most of them seem to relate to the 1930s.