Published July 03, 1996
Updated March 18, 2022
Sardinian playing cards
Sardinian playing cards manufactured by Balzan Edizione, Sardinia. The cards show Sardinian national dress and cultural objects. Italian style suit symbols.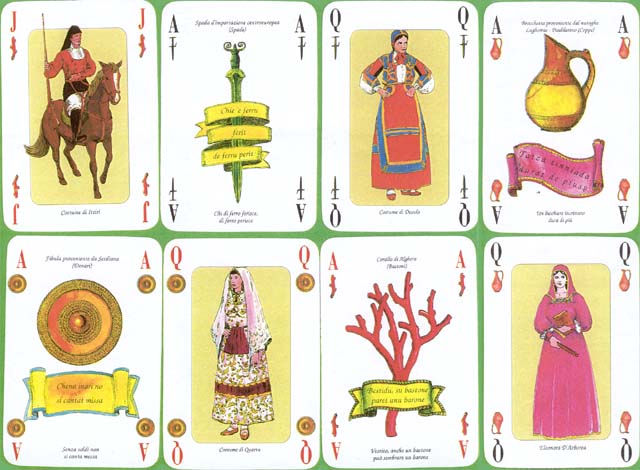 Member since February 01, 1996
View Articles
Curator and editor of the World of Playing Cards since 1996.
Recommended
Sarde pattern published by Modiano, c.1975, based on early XIX century Spanish model.
The most noteworthy feature of its history is that this design has since been adopted for use in Sardinia, where it is now regarded as the standard local pattern.b