Published July 27, 2014
•
Updated December 08, 2022
L'Utile col Diletto
Geographical and Heraldic Tarocchi cards from Bologna, 1725.
"L'Utile col Diletto, ossia geografia intrecciata nel giuoco de Tarocchi"
Geographical and Heraldic Tarocchi cards, Bologna, 1725

A flood of educational cards appeared during the seventeenth and eighteenth centuries, mostly geographical or heraldic, although the trend had begun even earlier. An interesting tarot deck was produced in 1725 by Rev. Luigi Montieri as an educational game in order to teach geography, heraldry and European politics. The Trump cards contain geographical data and the numeral cards armorial shields of who was important at the time. Every card has a stencil-coloured image or suit symbol in the top quarter of the card so that it can be used as a pack of cards. It so happened that Trump No.21 (Il Matto) describes the government of Bologna as 'mixed', although technically at that time Bologna was part of the Papal States. This annoyed the papal legate, Cardinal Ruffo, who arrested the priest and all the staff involved in the publication. An edict followed banning the deck and ordering seizure of all copies which were burned.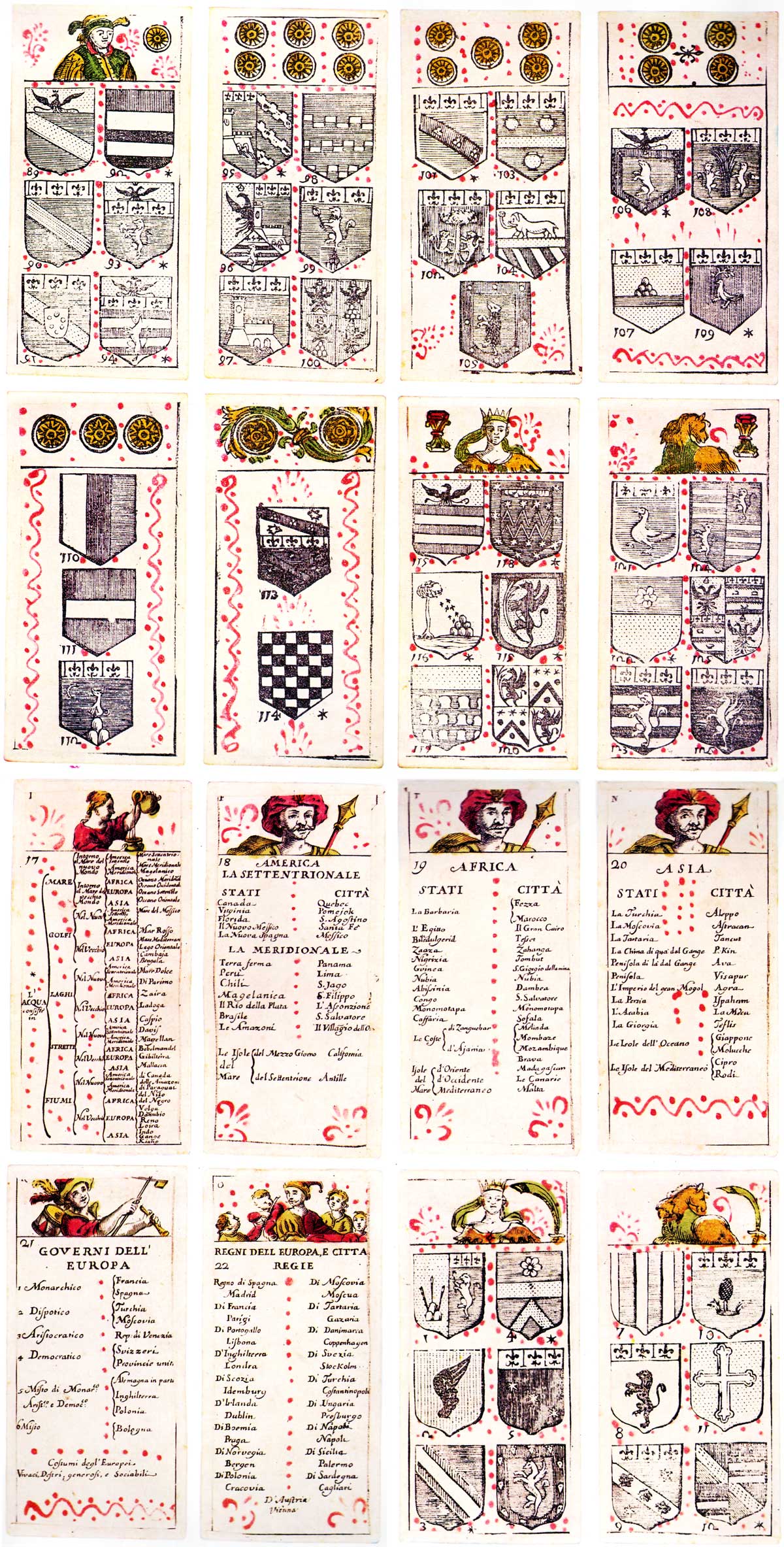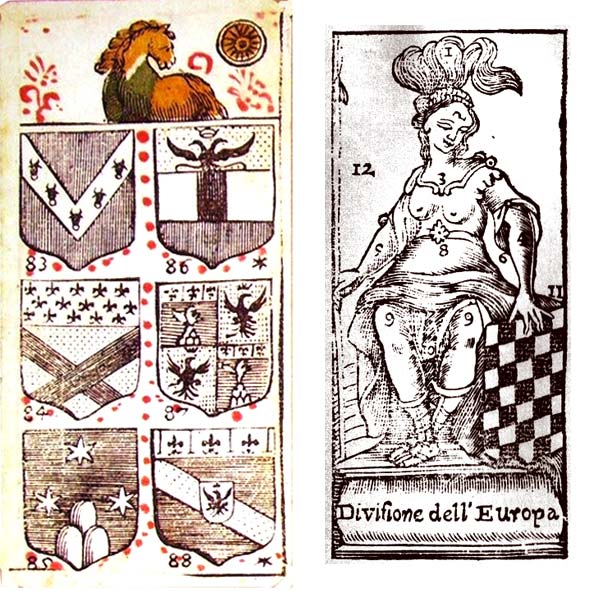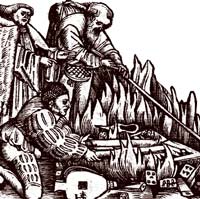 ---
Member since February 01, 1996
Founder and editor of the World of Playing Cards since 1996. He is a former committee member of the IPCS and was graphics editor of The Playing-Card journal for many years. He has lived at various times in Chile, England and Wales and is currently living in Extremadura, Spain. Simon's first limited edition pack of playing cards was a replica of a seventeenth century traditional English pack, which he produced from woodblocks and stencils.