Playing Cards from Malaysia
"Foochow four colour cards" or Chess-based cards, made by Gwan Hua Heng, Malaysia
The characters on the cards translate literally as: green circle "son"; white circle "man"; yellow circle "behind"; blue circle "uncle" and pink circle "duke". Some sources translate these enigmatic characters as being various ranks of the chinese nobility and a better translation might be: Pink circle : 公 = Duke; Yellow Circle 侯= marquis; Blue circle 伯 = Count; Green circle 子 = viscount; White circle 男= Baron. This type of playing cards originates from China; its area of use stretches from Taiwan to Singapore and Thailand, North Borneo and the Philippines.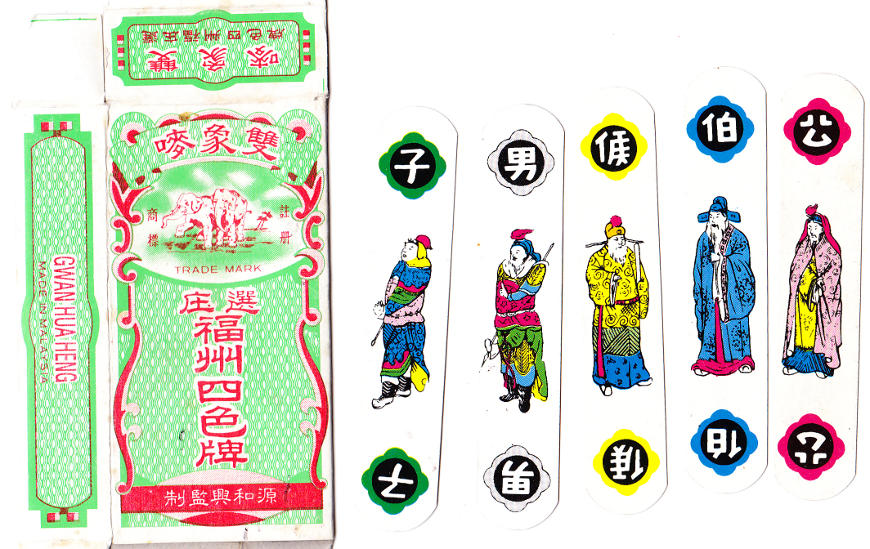 "Ceki" Chinese Money cards - used practically all over S/E Asia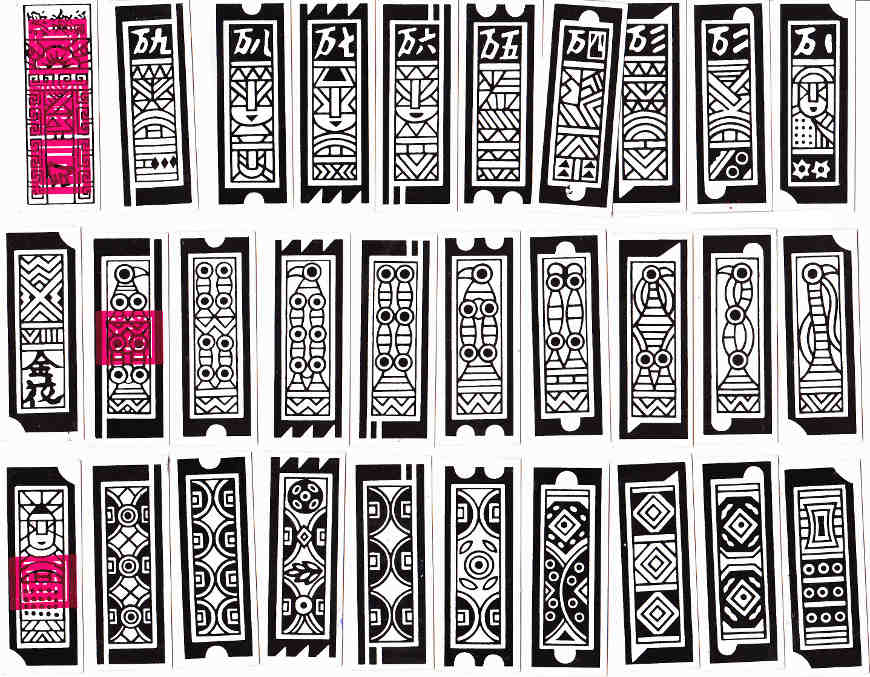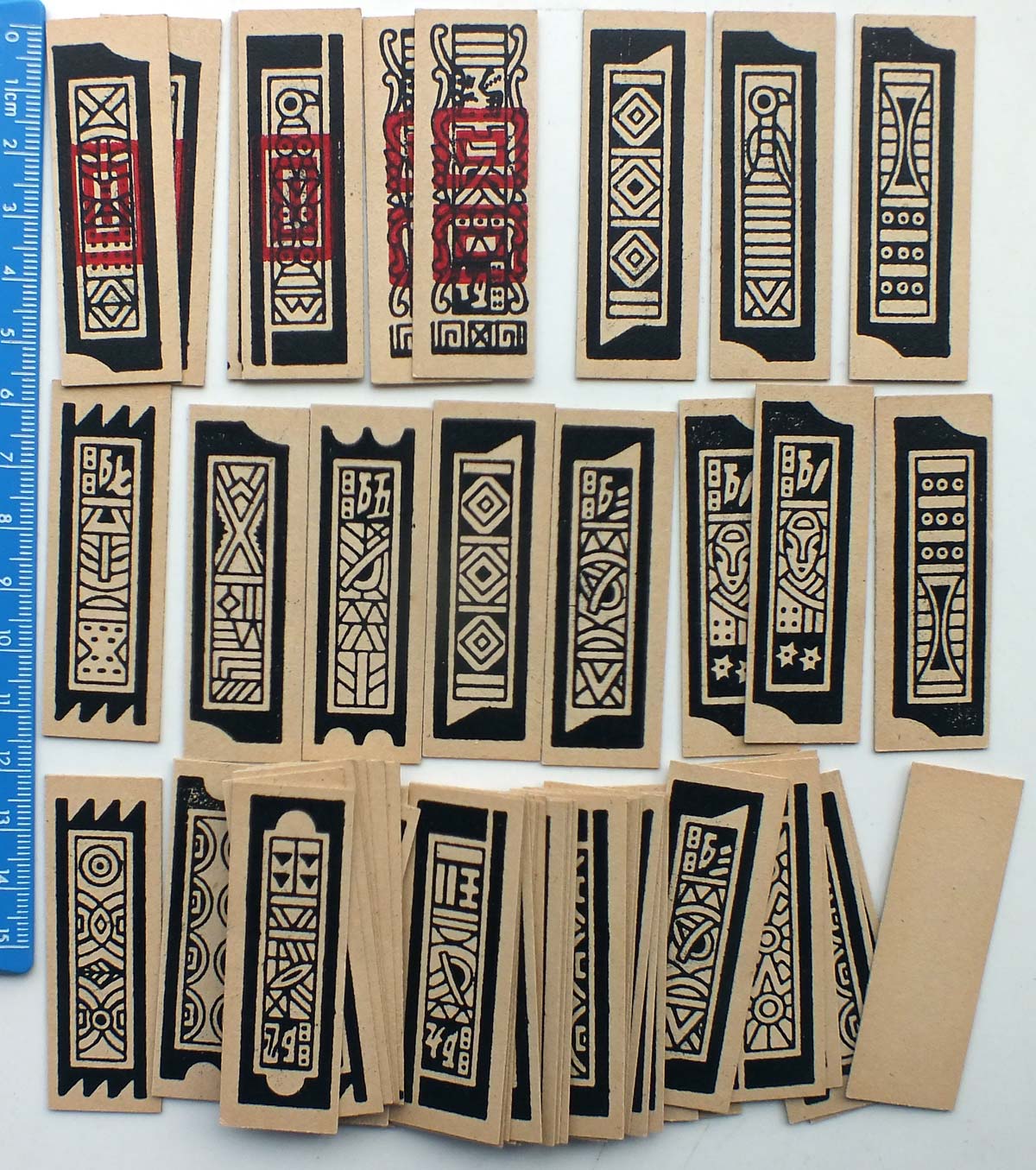 Hee Trading Co.
Hee Trading Co. manufacture board games, jig-saw puzzles, chess sets, compendiums as well as card games such as 'Happy Families', 'Donkey' and 'Snap' see more →


Just last year, Singapore celebrated its 50th Year of independence. Hee's cards were given out in state-sponsored "Goody packs" for this occasion ( see: Keep SG Funpack postcard for SG50 goodie bag collection►). Hee's cards were included as part of the "Good old games" that were played back then. Such is the presence of the cards on the Singaporean psyche.
Souvenir of Malaysia
Airlines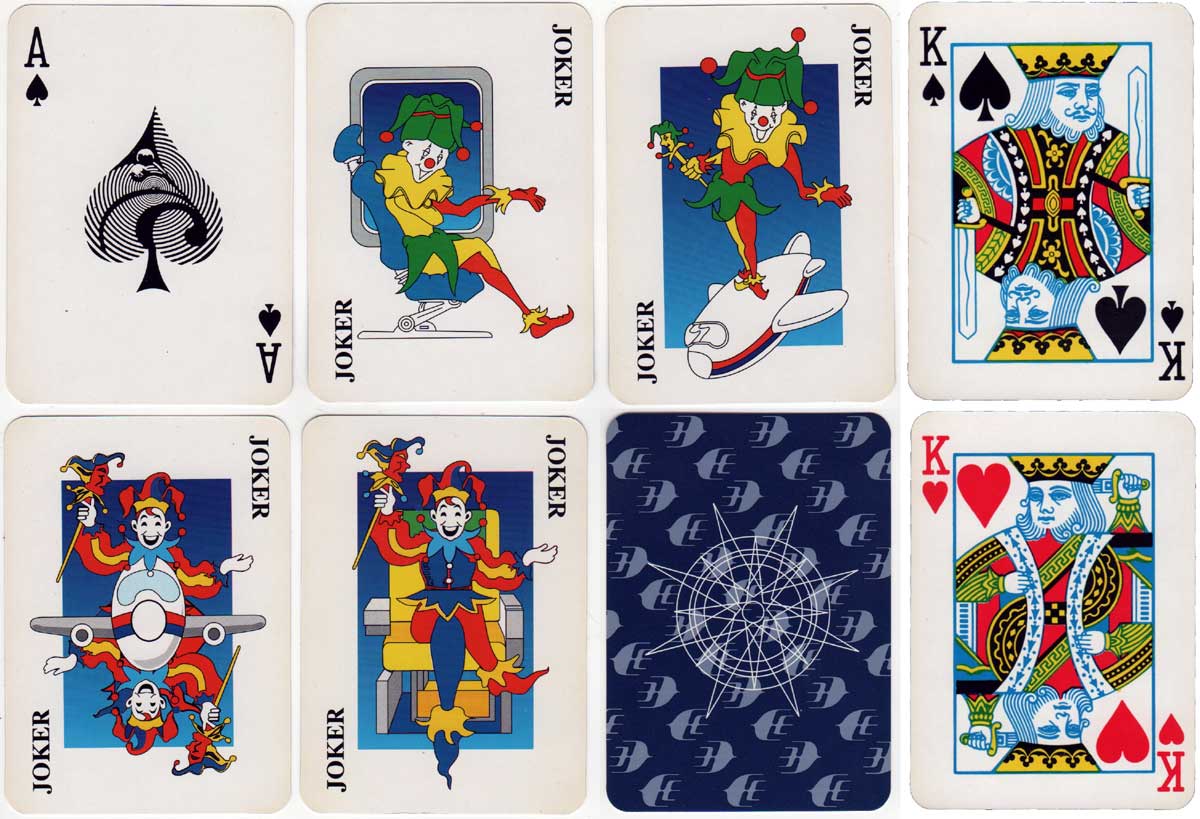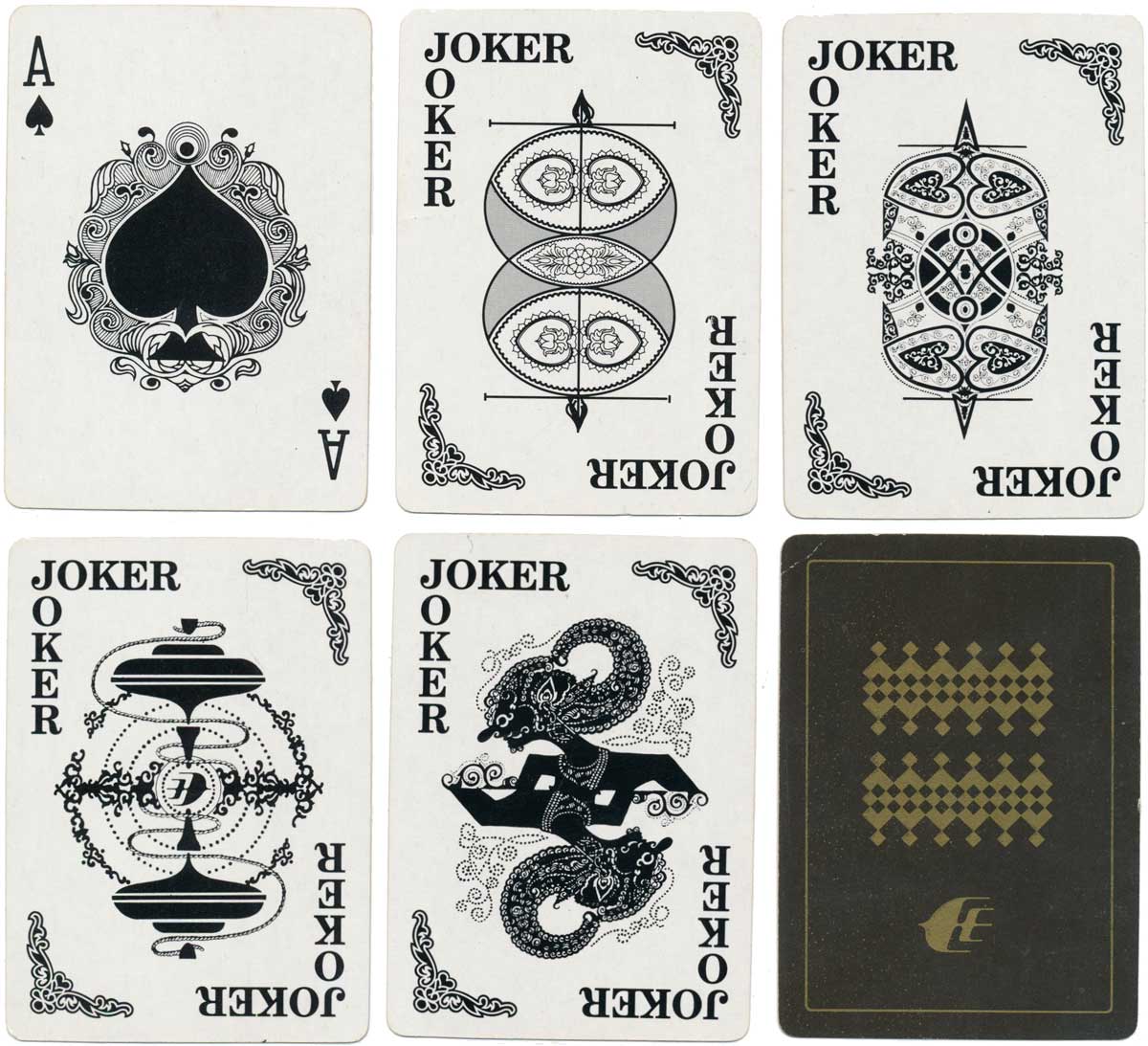 Advertising Playing Cards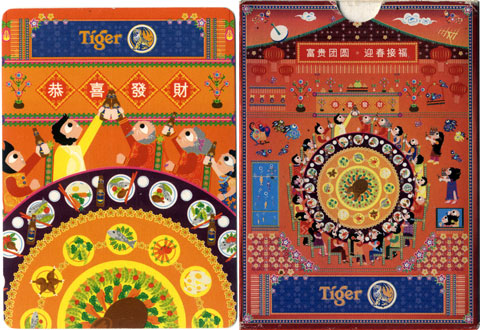 Tiger Beer advertising playing cards featuring special artwork on the box, backs and Jokers depicting people drinking beer.
---