Published March 03, 2013
Updated March 05, 2016
Donkey game from Malaysia
"Donkey" children's card game designed and created by Ooi Yan Hee, manufactured by Hee Trading Co., Malaysia, 1984
"Donkey" children's card game designed and created by Ooi Yan Hee, manufactured by Hee Trading Co., Malaysia, 1984. The designs appear to have been inspired by the earlier game published by Tower Press product no.5863 but with some modifications, including pastel coloured backgrounds. For example, the Pigs were probably replaced because of religious/cultural sensibilities. Malaysia is a country populated with many Muslims, who consider the animal unholy. Likewise, the milk churns were probably replaced due to unfamiliarity with them in this context. There are 2 donkeys in the deck. I think the maker expected the player to throw one out before play.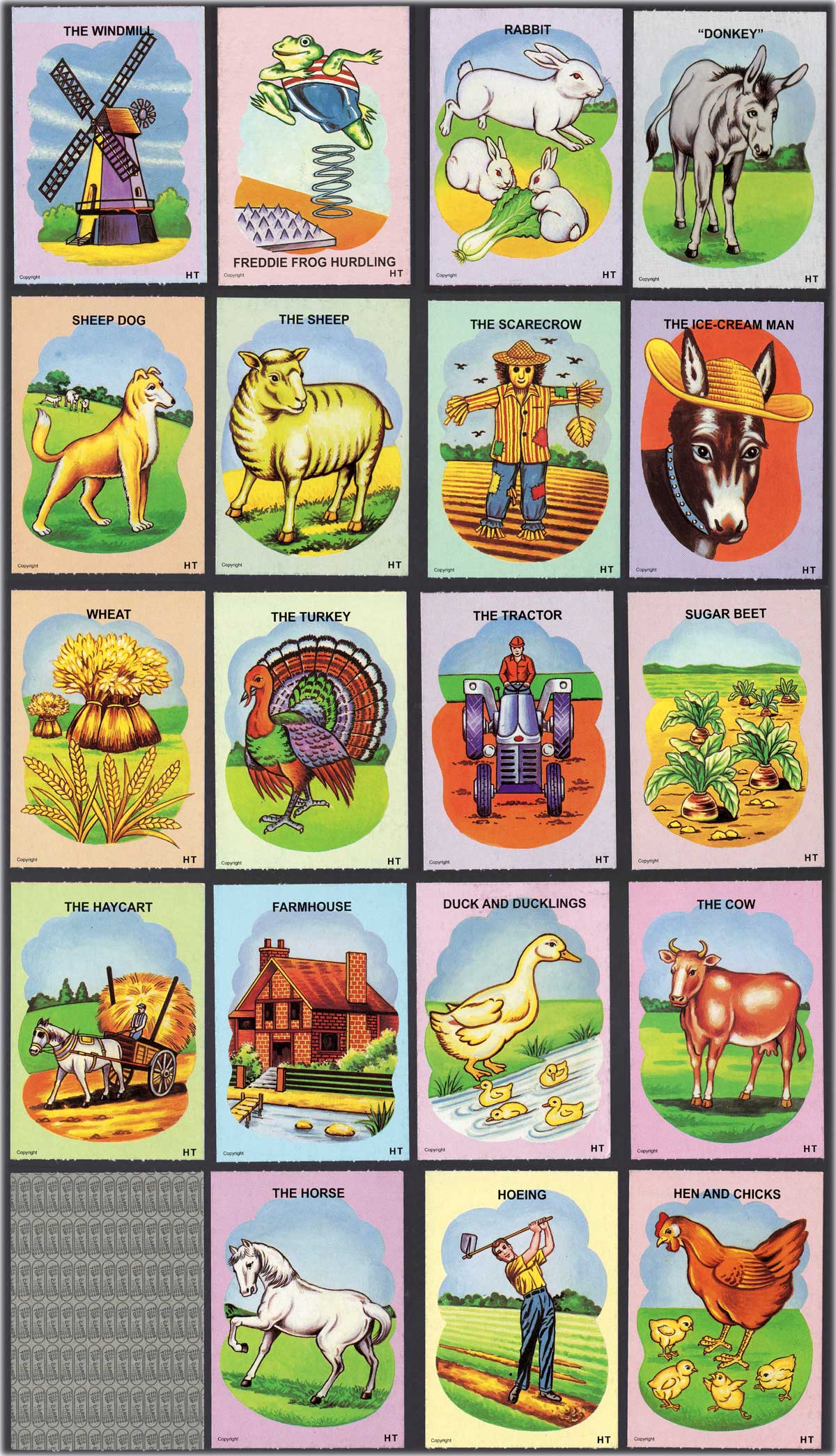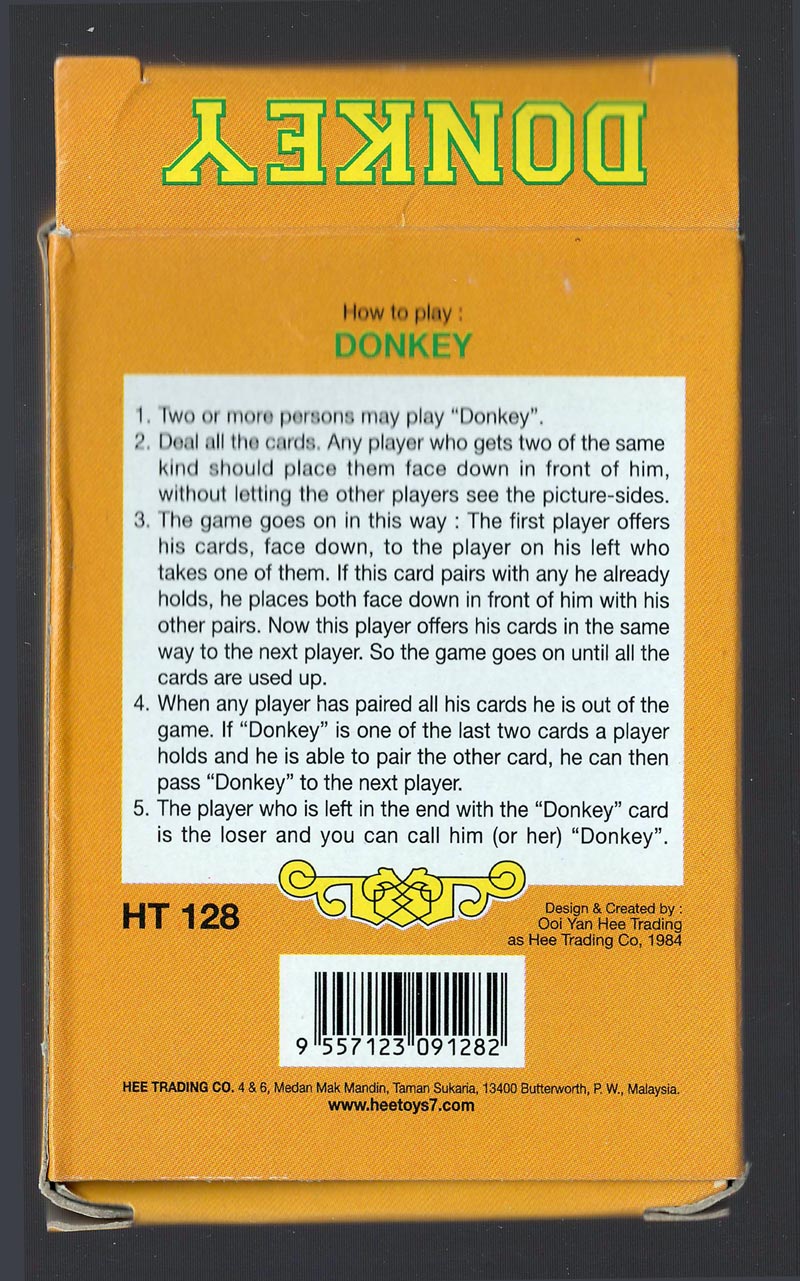 Member since February 01, 1996
View Articles
Curator and editor of the World of Playing Cards since 1996. He is a former committee member of the IPCS and was graphics editor of The Playing-Card journal for many years. He has lived at various times in Chile, England and Wales and is currently living in Extremadura, Spain. Simon's first limited edition pack of playing cards was a replica of a seventeenth century traditional English pack, which he produced from woodblocks and stencils.