Published November 09, 2011
Updated March 17, 2022
El Fenix
Naipe Fino 'El Fenix' playing cards by Clemente Jacques y Cia, Mexico.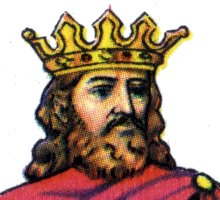 Naipe Fino 'El Fenix'
Clemente Jacques' Naipe Fino 'El Fenix' is one of several alternative names for the same pack. In it's earliest days it was titled 'Club' (c.1900-20), then 'Casino' (1920s), 'Minerva' (1950s), 'El Fenix' (c.1960-70s) and 'Valenciano'. Normal sized and patience sized packs are known and in later editions the cardboard is very thin and translucent.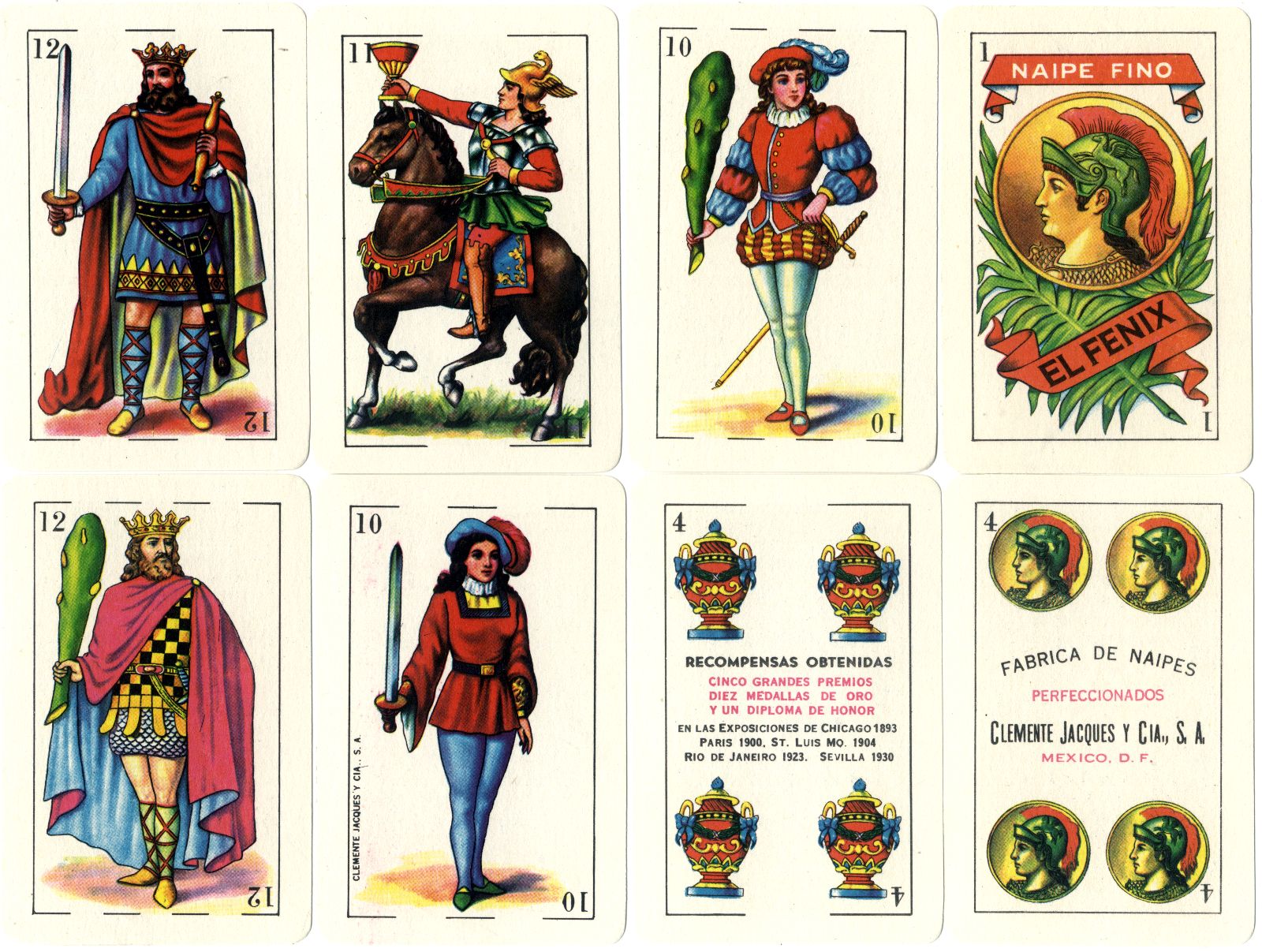 In 1970 the former Clemente Jacques y Cia, S.A. changed hands and was renamed Pasatiempos Gallo S.A. In 1990 it became Pasatiempos Gallo S.A. de C.V.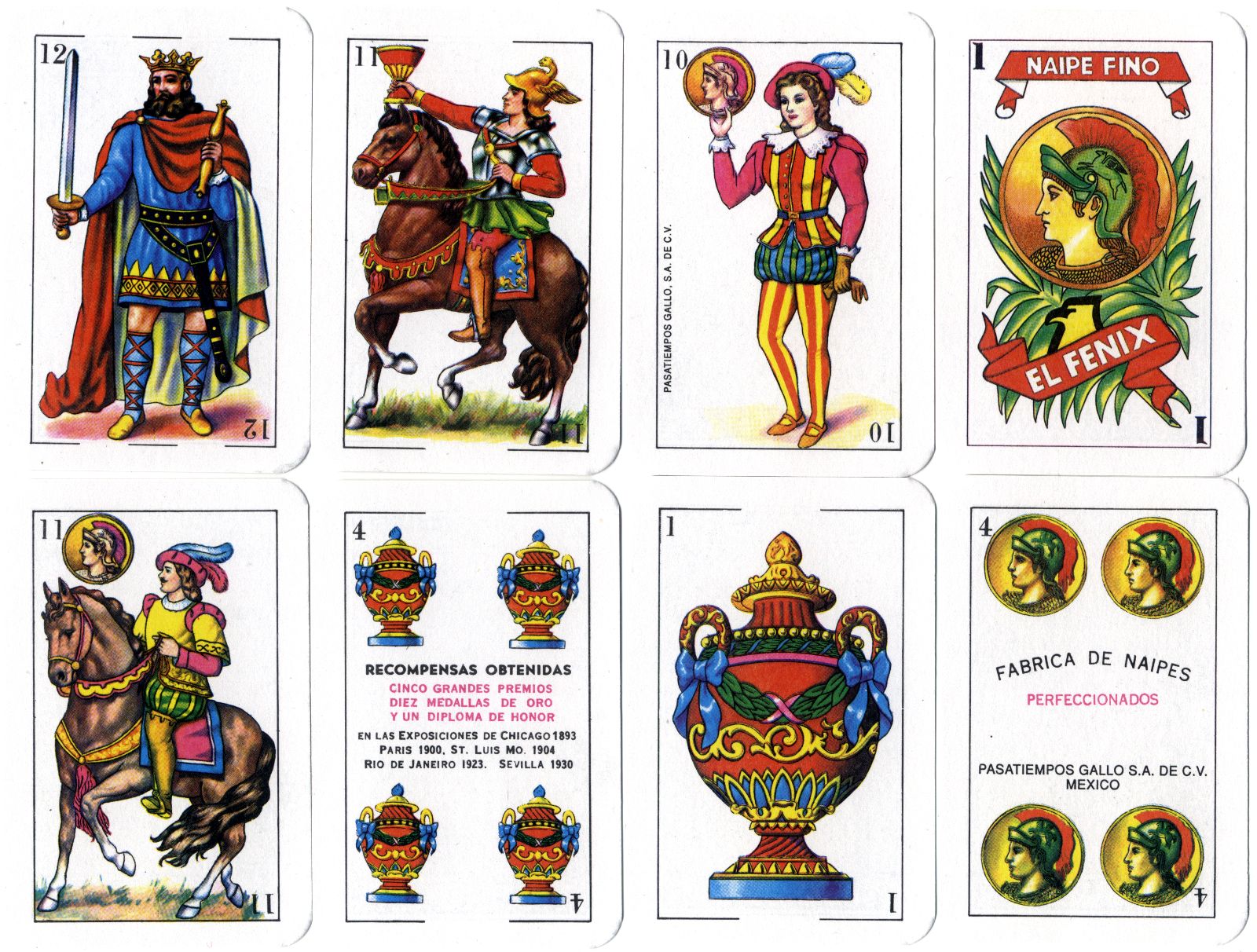 ---
García Martín, Enrique: Clemente Jacques, in LA SOTA no.15, Asescoin, Madrid, September 1996
Member since February 01, 1996
View Articles
Curator and editor of the World of Playing Cards since 1996. He is a former committee member of the IPCS and was graphics editor of The Playing-Card journal for many years. He has lived at various times in Chile, England and Wales and is currently living in Extremadura, Spain. Simon's first limited edition pack of playing cards was a replica of a seventeenth century traditional English pack, which he produced from woodblocks and stencils.