Archaeological find: old playing cards under the floorboards
The municipal archaeological service in Dordrecht (Netherlands) recently found some old playing cards under the floorboards inside a bar formerly called 'Hof van Holland', located at Kuipershaven 11 in Dordrecht. Second only to antique book bindings, this is a favourite location to discover old cards.
This shop/bar was active between c.1650 and 1800. The venue was sold in 1807 whereupon the first floor most likely was no longer used as a public space.

On the first floor there were two floors. The first was a tile floor which can be dated between 1580 and 1688. The second was a raised wooden floor. In between was an open space which served as an "artefact-trap" for all the small items that disappeared between the cracks in the floor. We found a rich find among which are smoking-pipes, coins and playing/game-items such as these cards, dice and wooden game pieces.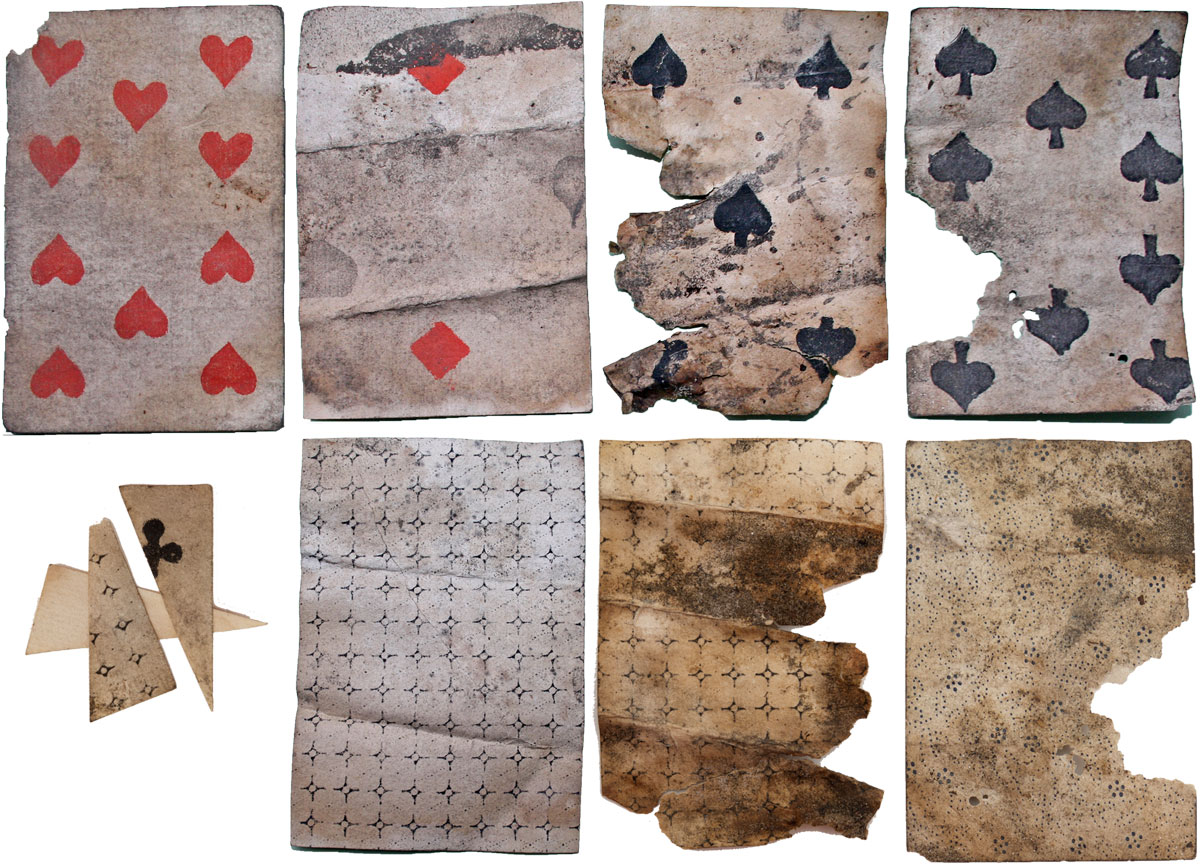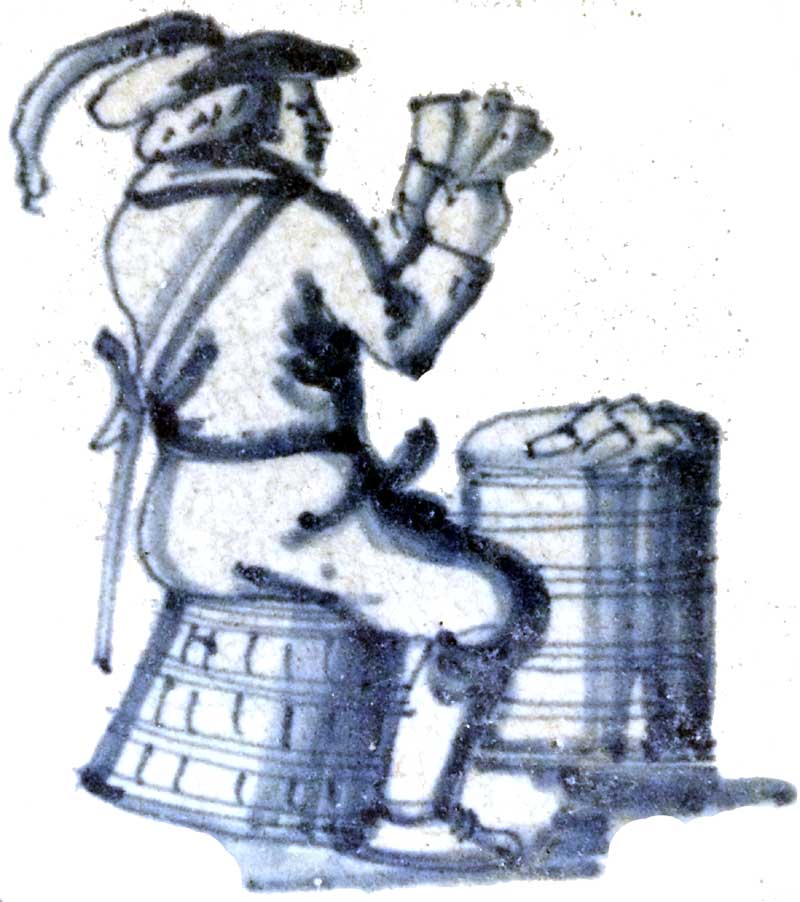 ---