Published July 03, 1996
Updated June 17, 2022
Baraja Morisca
Primitive Latin suited pack, possibly of Swiss or German origin for export to Spain, dated by paper analysis as early XV century, which makes this one of the earliest known surviving packs of playing cards.
Early XV Century Playing Cards
"Baraja Morisca" ~ an early suit system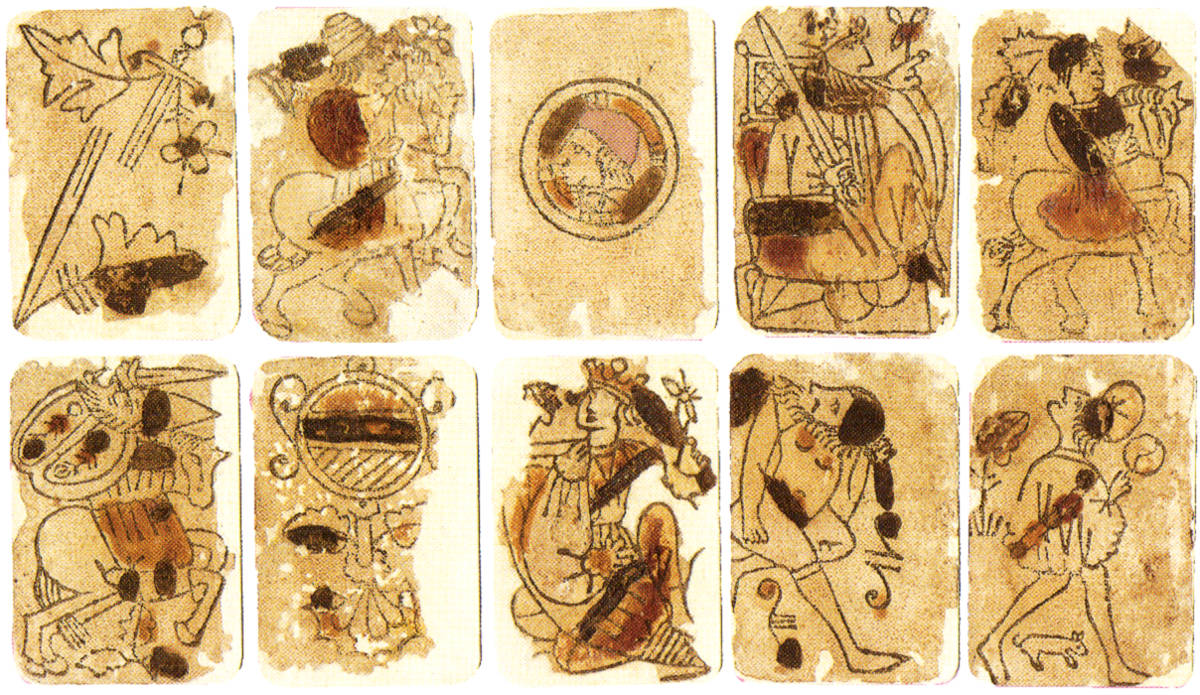 The cards show lingering evidence of a suit system derived from early Arabic cards, which in turn became popular throughout Europe from the 15th century. They have been printed from wood blocks and coloured by a technique known as 'a la morisca' which involved using the fingers dipped into the pigment. This is different from other early packs of cards which were hand-painted or illuminated and therefore more expensive. As their popularity spread, new methods of production were discovered to produce packs of playing cards more cheaply. Cards in the Museo "Fournier" de Naipes de Alava.

See Online Catalogue of the Museo Fournier de Naipes de Álava►
Member since February 01, 1996
View Articles
Curator and editor of the World of Playing Cards since 1996. He is a former committee member of the IPCS and was graphics editor of The Playing-Card journal for many years. He has lived at various times in Chile, England and Wales and is currently living in Extremadura, Spain. Simon's first limited edition pack of playing cards was a replica of a seventeenth century traditional English pack, which he produced from woodblocks and stencils.