Published December 10, 2017
Updated December 16, 2017
Navarra Pattern
Navarra Pattern produced for the Pamplona General Hospital Monopoly.
Playing cards had been produced for the Pamplona General Hospital Monopoly in the former kingdom of Navarra since 1631. As the monopoly contract was repeatedly renewed over time, and in order that cards could be differentiated from those of neighbouring kingdoms or tax jurisdictions, the designs became established as a regional pattern.
It is likely that wooblocks, and even completed packs of cards, were originally produced in France, before being produced in Spain, which explains why the designs contain features common to earlier, archaic French-made cards. Problems with the quality, as well as illegal imports, were often cause for disputes with cardmakers at the time of renewal of their contracts.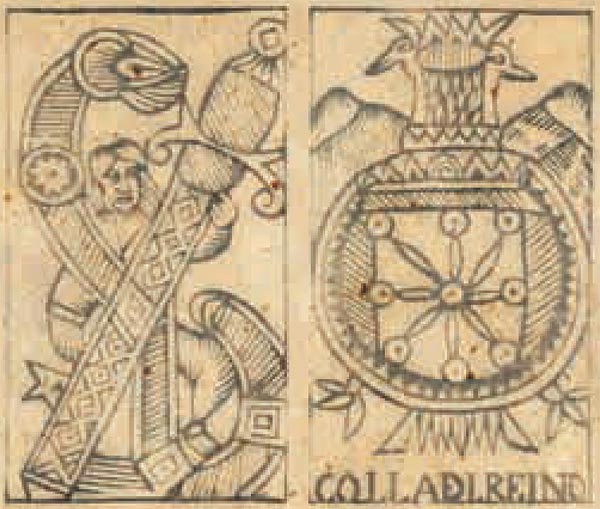 PEDRO VARANGOT, 1786
It is recorded that Pedro Varangot was married to Jeanne Darretche in Bayonne in 1743. Earlier packs attributed to him were made in Bayonne. see more →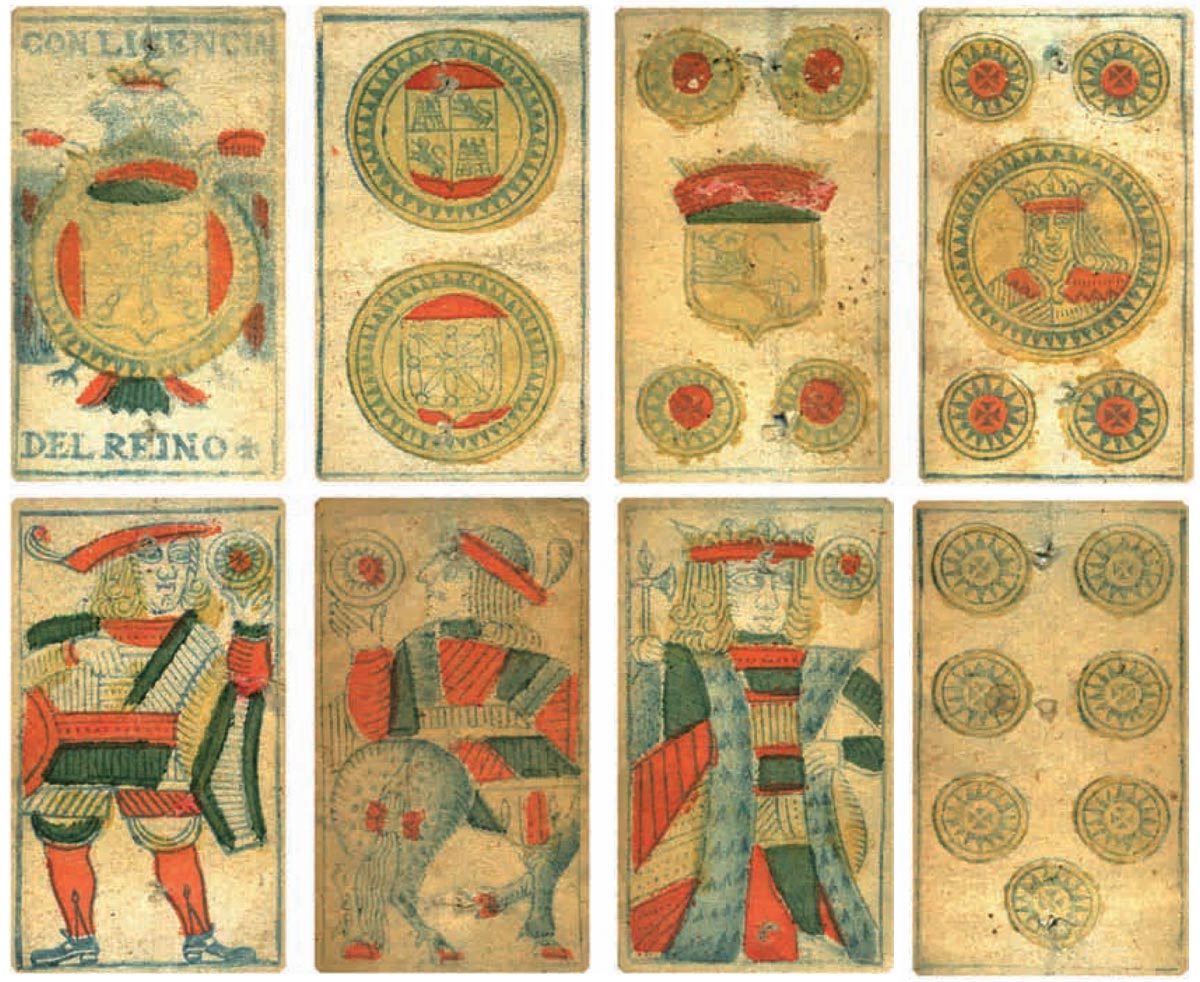 Unknown Cardmaker with initials I. I., 1793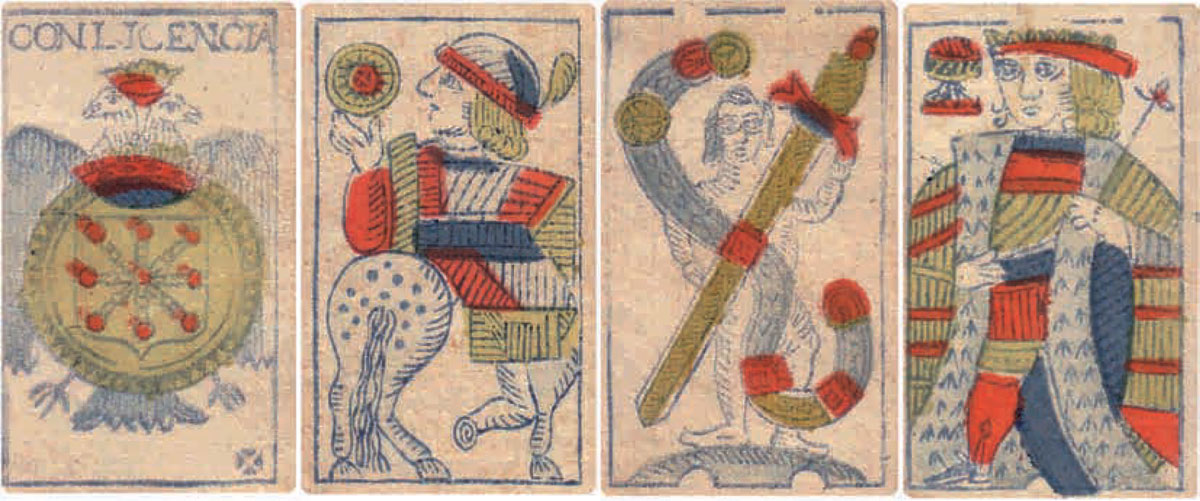 Member since February 01, 1996
View Articles
Curator and editor of the World of Playing Cards since 1996. He is a former committee member of the IPCS and was graphics editor of The Playing-Card journal for many years. He has lived at various times in Chile, England and Wales and is currently living in Extremadura, Spain. Simon's first limited edition pack of playing cards was a replica of a seventeenth century traditional English pack, which he produced from woodblocks and stencils.