Published August 27, 2011
Updated March 27, 2022
Navarra, XVII Century
Facsimile of 17th century Spanish-suited playing cards produced by Erregeak, Sormen S.A., Vitoria-Gasteiz (Alava), Spain, 1988.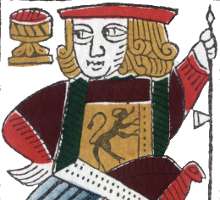 Facsimile playing cards reproduced from proof sheets taken from XVII century woodblocks preserved in the Fournier Playing Card Museum, Alava, Vitoria-Gasteiz, Spain
Produced by Erregeak, 1988, in a limited edition of 400 copies. The Ace of Coins has a twin-headed imperial eagle and the arms of Navarre, although no actual manufacturer or location is named. Several archaic features found on early Spanish decks include the King of Coins wielding a battle axe and the cavalier of coins in three-quarters rear position. However, in some respects the figures are more stiff and less playful than, for example, Phelippe Ayet from a century earlier. The colour scheme has been taken from other packs of the same era.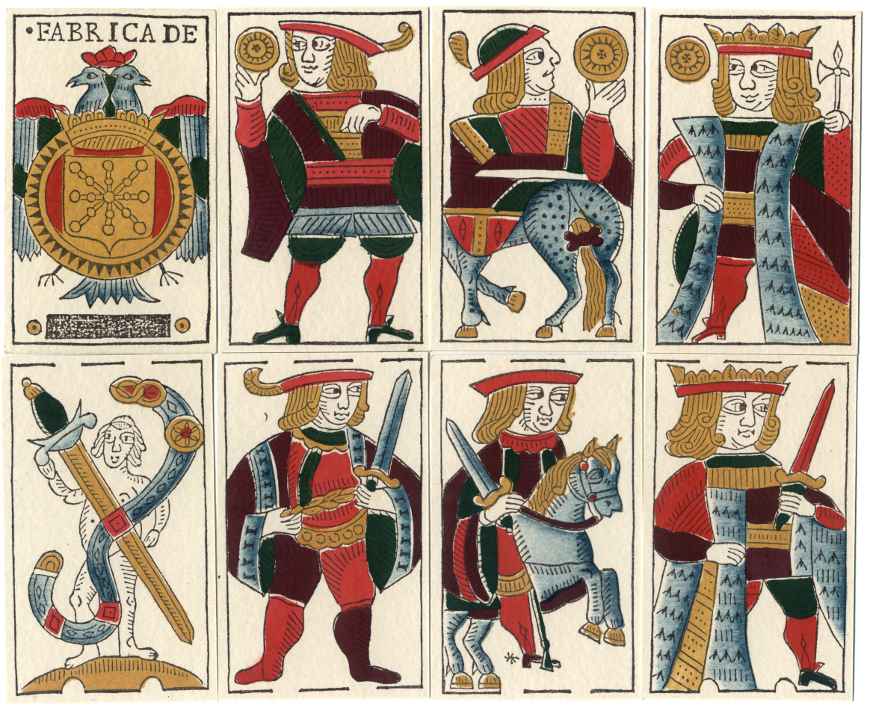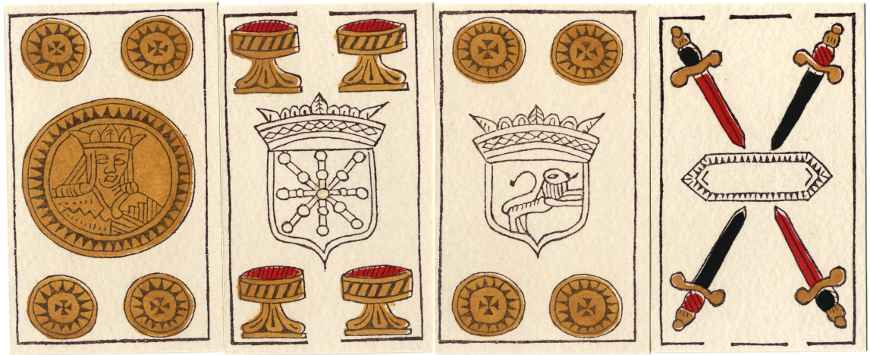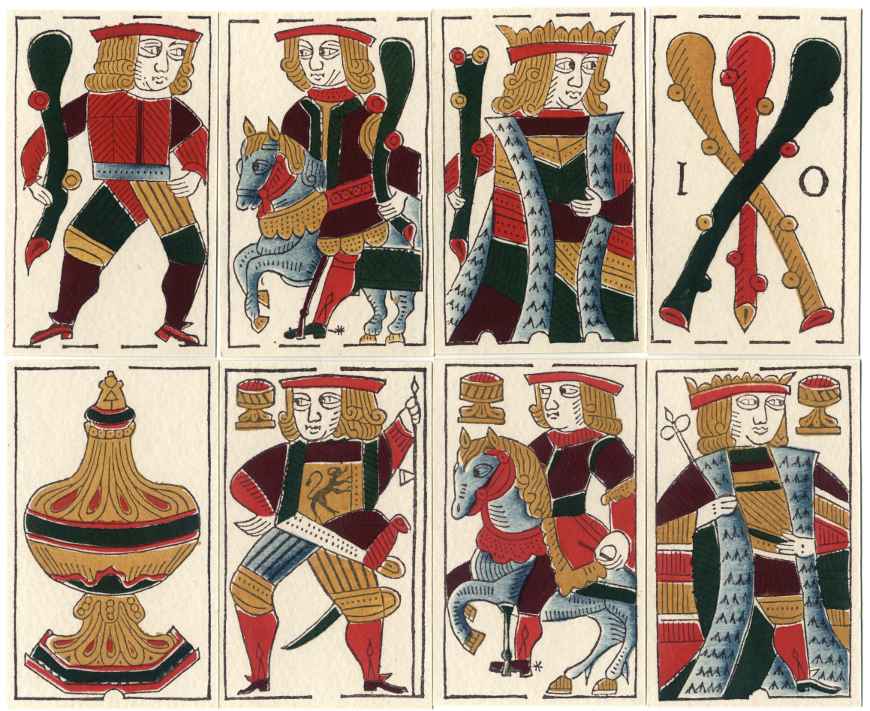 Member since February 01, 1996
View Articles
Curator and editor of the World of Playing Cards since 1996. He is a former committee member of the IPCS and was graphics editor of The Playing-Card journal for many years. He has lived at various times in Chile, England and Wales and is currently living in Extremadura, Spain. Simon's first limited edition pack of playing cards was a replica of a seventeenth century traditional English pack, which he produced from woodblocks and stencils.