Playing cards produced for the Pamplona General Hospital Monopoly in 1682 representing the archaic 'Navarra Pattern', for use in the kingdom of Navarra. The designs became established as a regional pattern as the monopoly contract was renewed over time. Thus, cards could be differentiated from those of neighbouring kingdoms or tax jurisdictions.
It is likely that wooblocks, and even completed packs of cards, were produced in France for the Pamplona General Hospital since 1631, which explains why the designs contain features common to earlier or archaic French cards.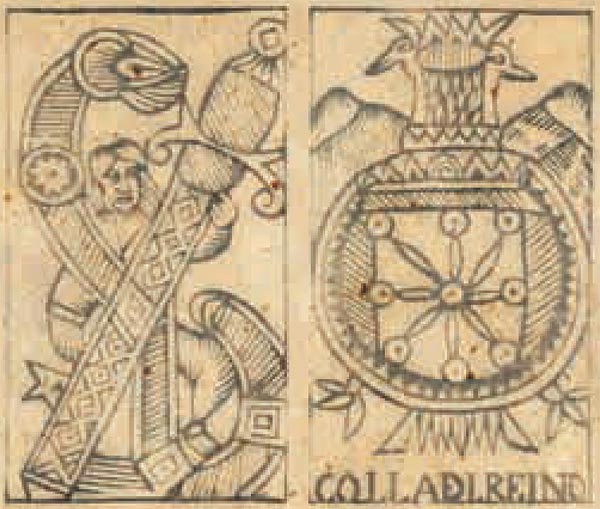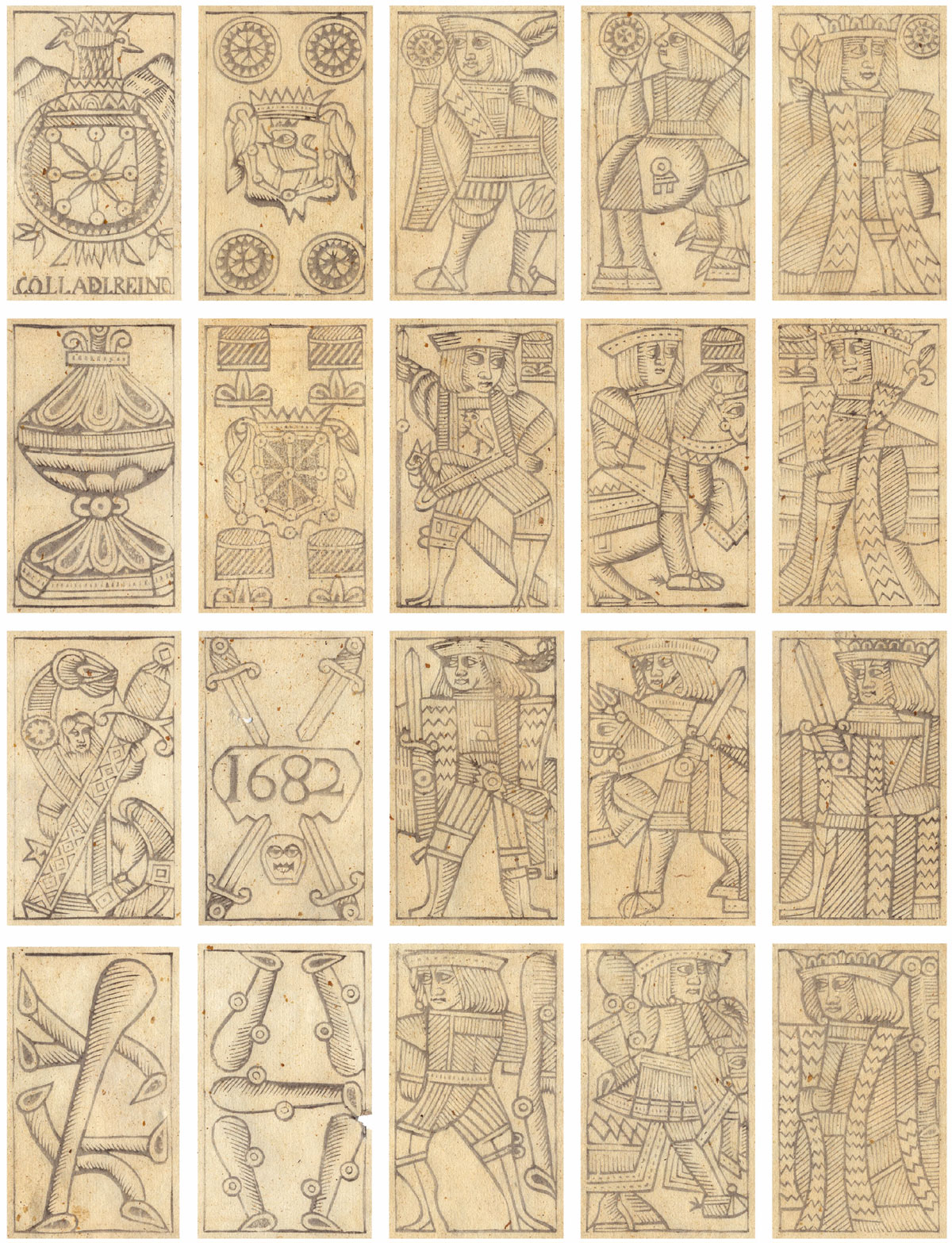 Member since February 01, 1996
View Articles
Curator and editor of the World of Playing Cards since 1996. He is a former committee member of the IPCS and was graphics editor of The Playing-Card journal for many years. He has lived at various times in Chile, England and Wales and is currently living in Extremadura, Spain. Simon's first limited edition pack of playing cards was a replica of a seventeenth century traditional English pack, which he produced from woodblocks and stencils.