Granbergs No.101 Standardkort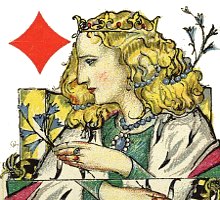 Granbergs No.101 Standardkort designed by Olle Hjortzberg
Gustaf Olof Olle (known as Olle) Hjortzberg was born in 1872 and died in 1959 in Stockholm, where he lived all his life. He trained at the Swedish Royal Academy of Fine Arts, of which he was later elected a member. He painted portraits and landscapes, as well as flower paintings, in both watercolour and oil. He designed bookbindings, illustrations and bookplates, including the poster for the Stockholm Olympic Games in 1912.

He designed these playing cards for Granbergs AB in c.1924 in 'Art Nouveau' style. A tiny monogram 'OH' can be seen on each of the court cards and the Joker.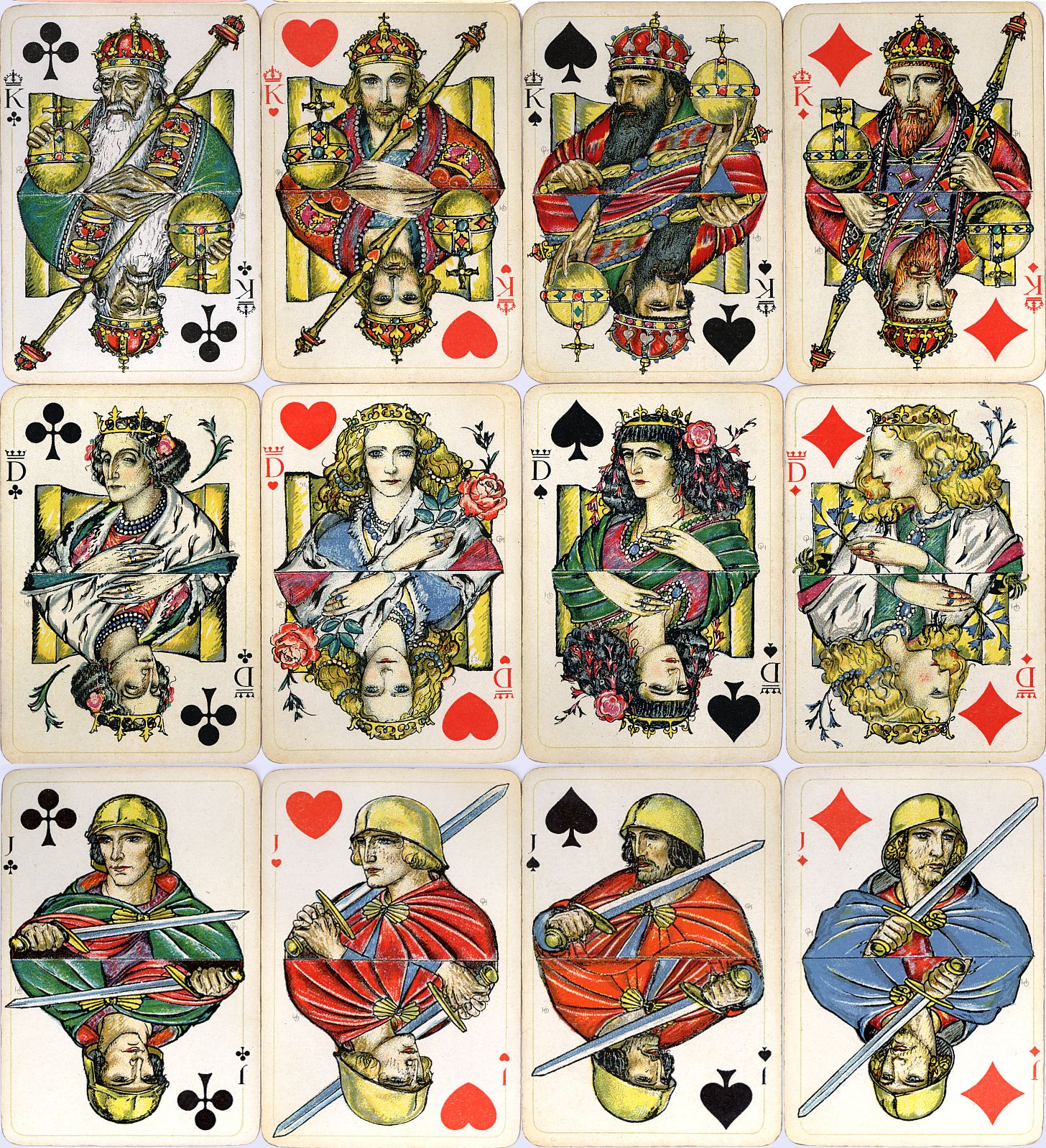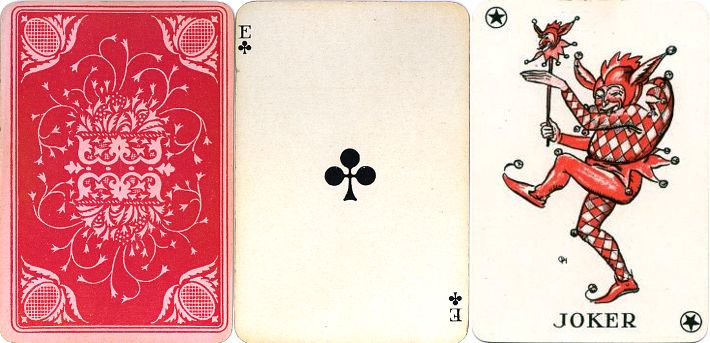 Some 6 versions of this deck are known containing small differences, with or without an outline or a toned background, and some changes in the Jacks' helmets in some editions, and with different back designs. No.102 is Klubbkort, and No.101 is Standardkort.
---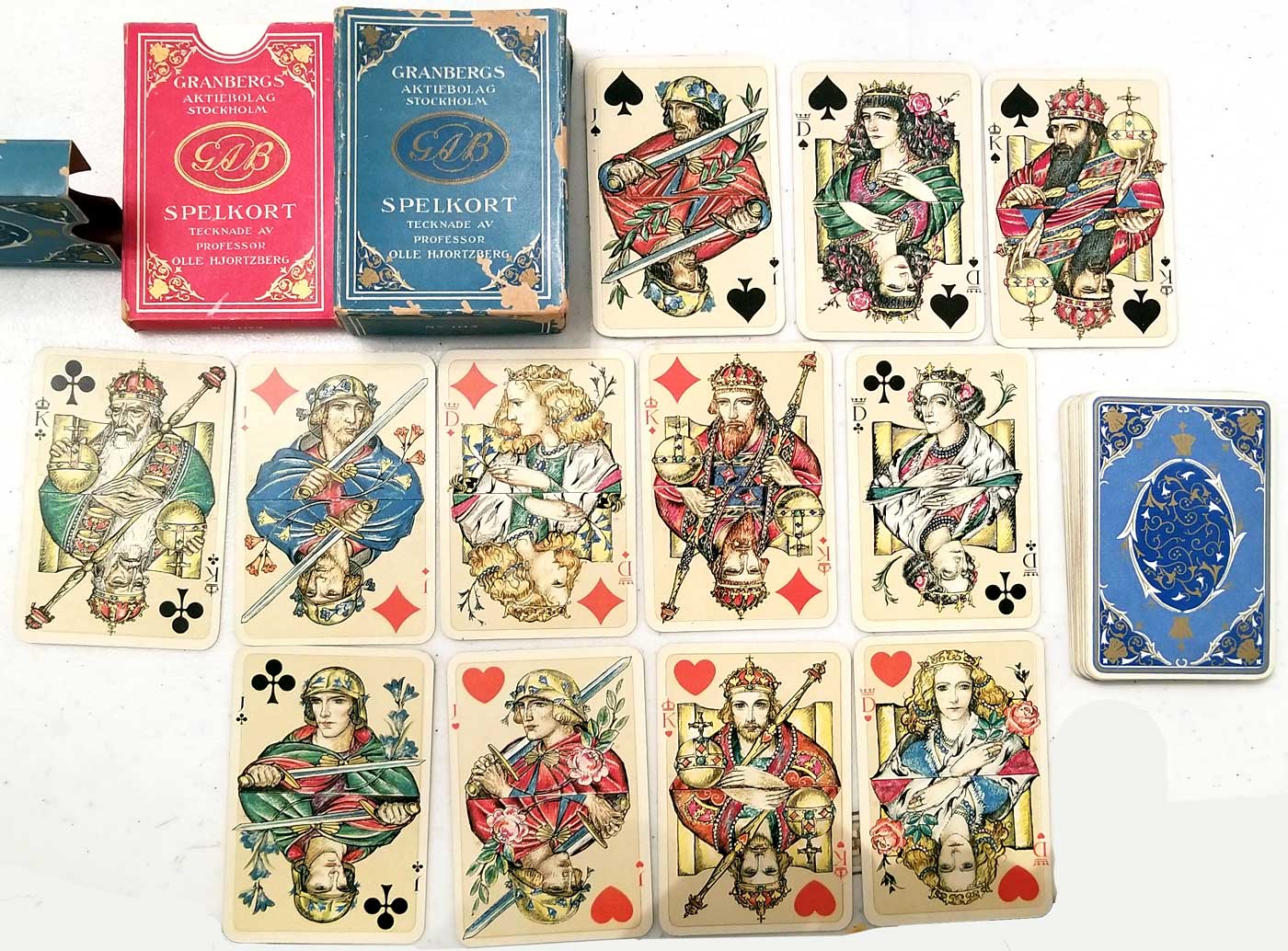 See more about Prof Olle Hjortzberg →