La Suisse Historique Swiss Cantons souvenir
A masterpiece in the genre of tourist souvenir decks, "La Suisse Historique" Swiss Cantons souvenir was designed by Melchior Annen (1868-1954) and manufactured by J. Müller & Cie in c.1920. A different scene is shown at each end of the four aces, and different costumes on each end of the 12 court cards. Müller had pioneered the production of tourist souvenir decks in the mid-19th century. New machinery now allowed twelve-colour chromo-lithography printing which in turn permitted a wider assortment of playing cards to be produced. This led to more business worldwide and a more prestigious reputation for the firm which became one of the most reputable in Europe.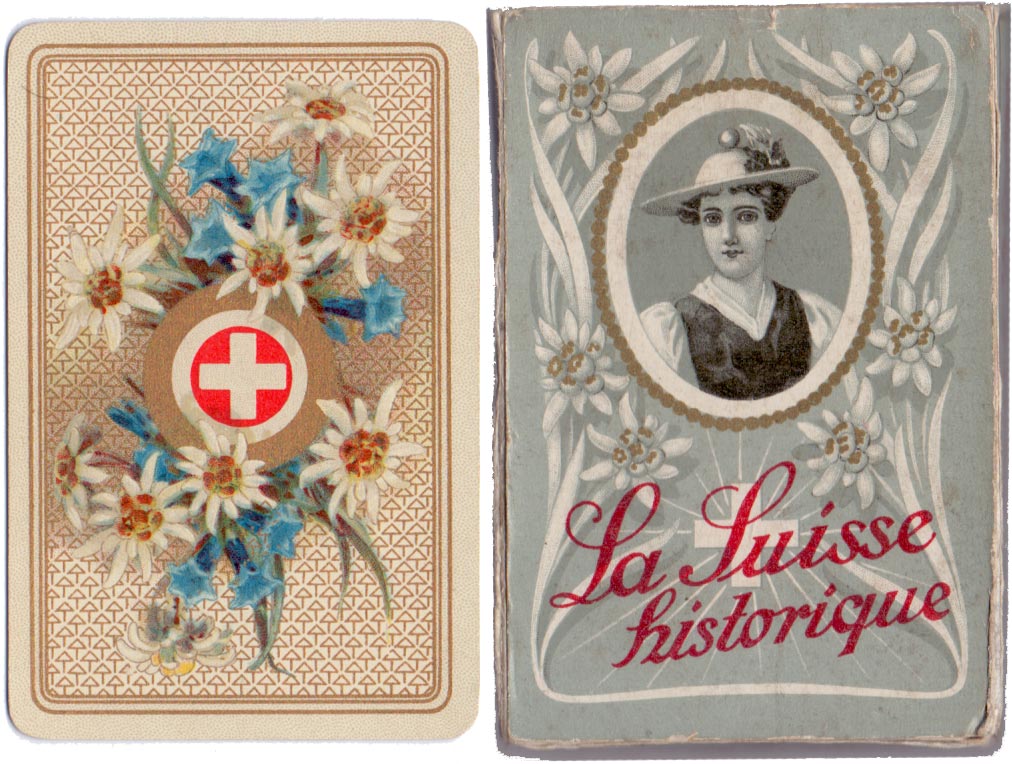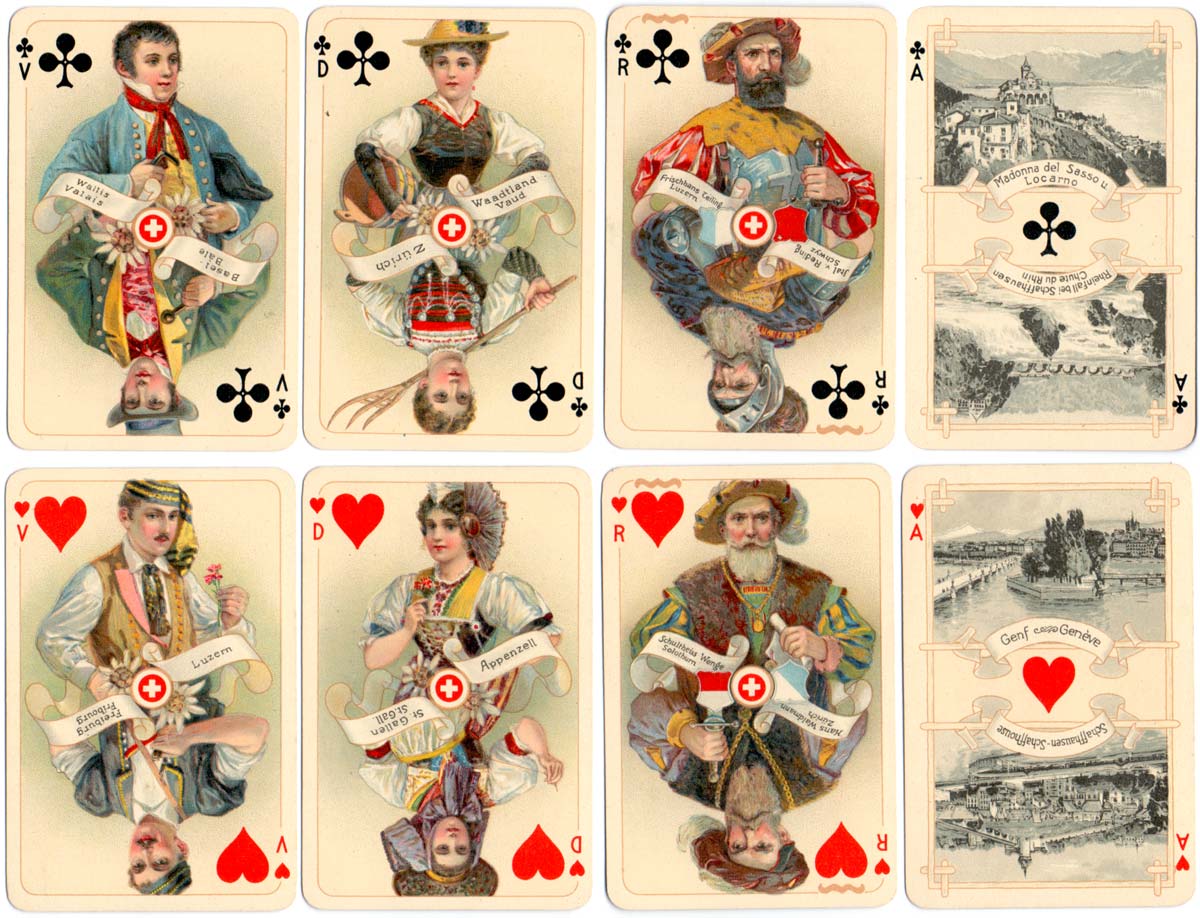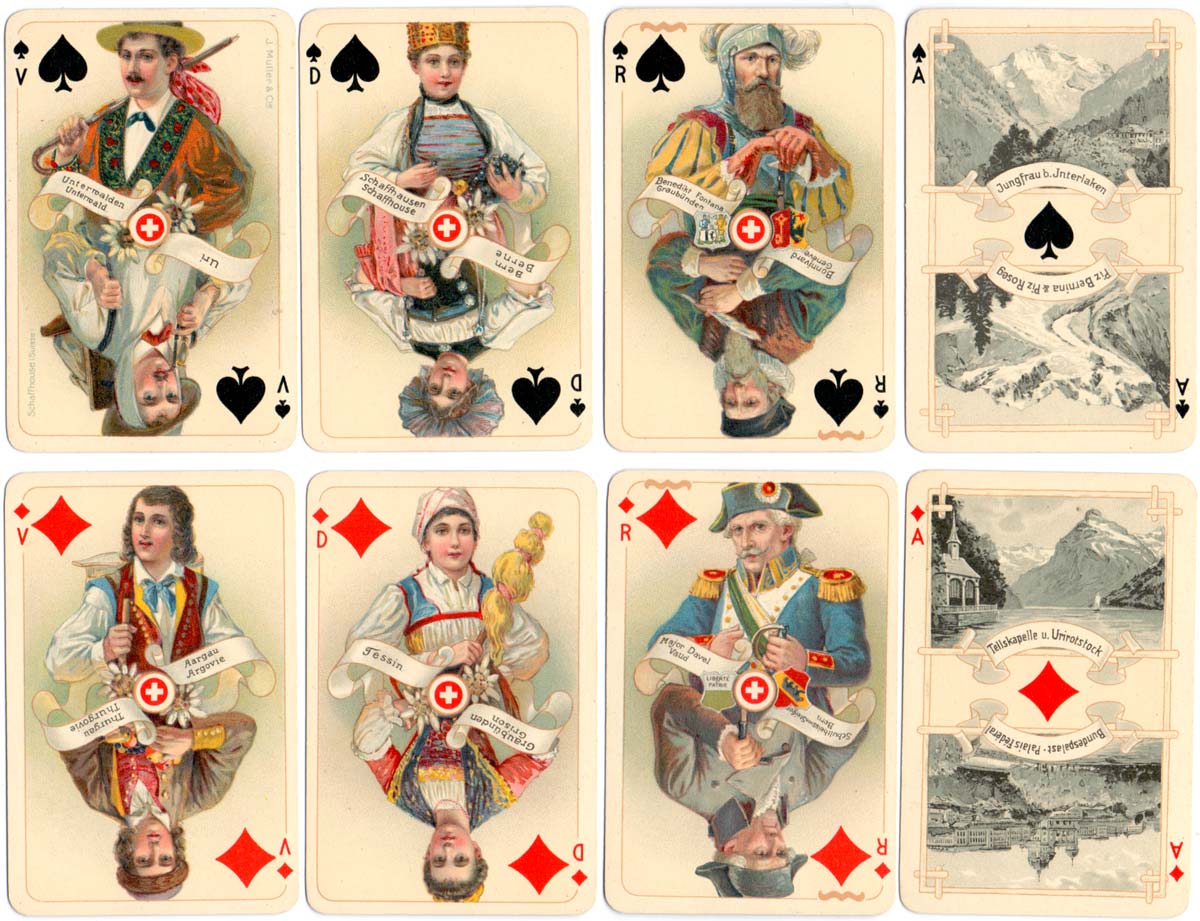 In 1999 the Müller playing card factory was sold to Carta Mundi.