Published July 07, 2014
•
Updated July 11, 2014
Breedon Press Ltd
Playing cards advertising Sunspel underwear printed by the Breedon Press Ltd, Nottingham, c.1950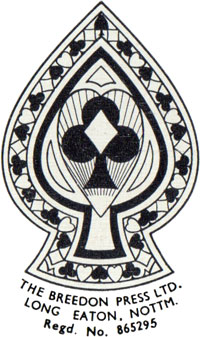 Breedon Press Ltd,
Playing cards advertising 'Sunspel Underwear for Men' printed by the Breedon Press Ltd, Nottingham, c.1958
Sunspel underwear was made in Nottingham from 1860 onwards and it is still in production. The trade name, Sunspel, was used from 1936, and the factory was situated in Long Eaton, Nottinghamshire, for a considerable period of time. Breedon Press must have been a local printer, who produced a high quality imprint, but it is difficult to get any information about the firm. The design of the playing cards is idiosyncratic and not based on anyone else's.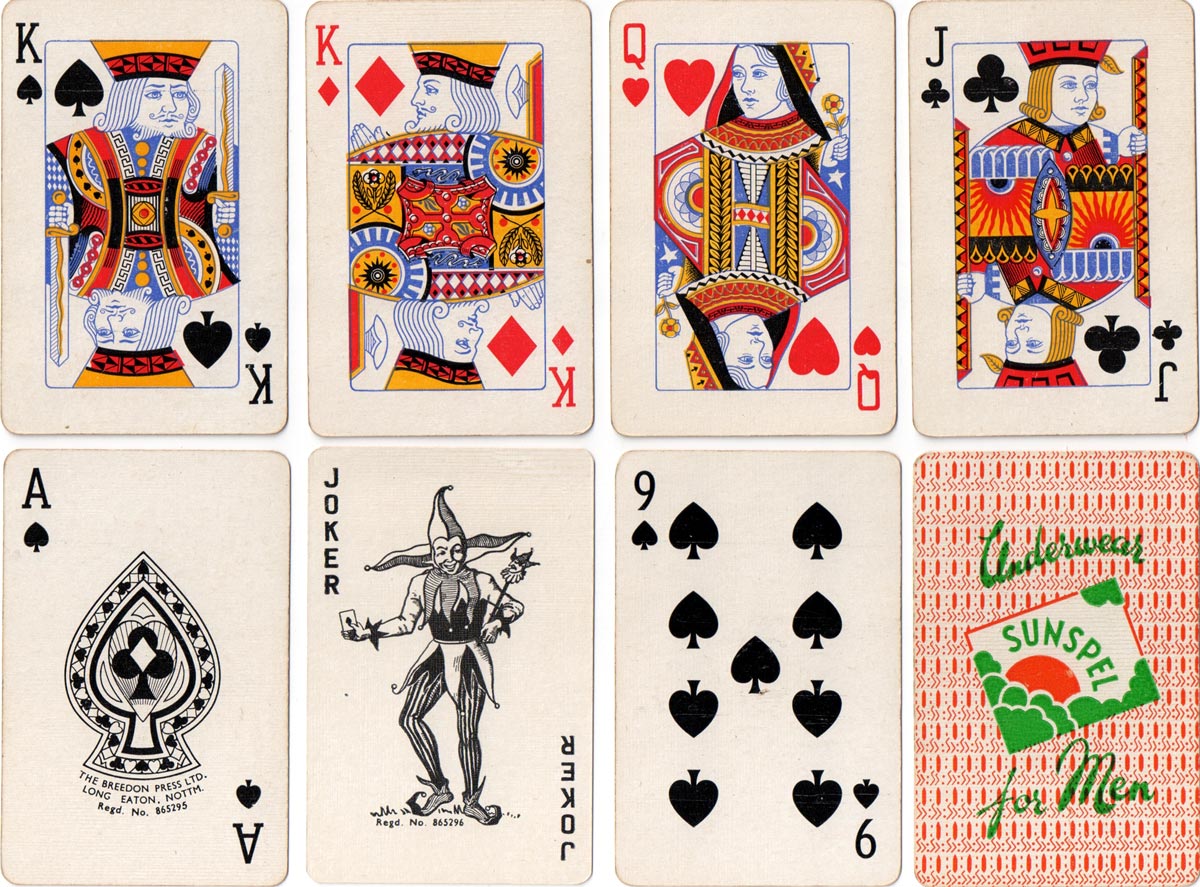 Member since February 01, 1996
View Articles
Curator and editor of the World of Playing Cards since 1996. He is a former committee member of the IPCS and was graphics editor of The Playing-Card journal for many years. He has lived at various times in Chile, England and Wales and is currently living in Extremadura, Spain. Simon's first limited edition pack of playing cards was a replica of a seventeenth century traditional English pack, which he produced from woodblocks and stencils.