Published May 20, 2012
•
Updated July 20, 2022
Alfred Marks
Alfred Marks Recruitment Consultants publicity playing cards published by Astra Games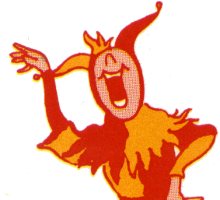 Alfred Marks Recruitment Consultants
Publicity playing cards with the compliments of Alfred Marks Recruitment Consultants, printed by Astra Games, mid-1980s
In this non-standard pack, presented in the style of a 'Happy Families' card game, each character is repeated four times in the four suits making a total of 12 ideal staff recruits, plus two Jokers. The Jokers have the caption "smashing staff, splendid service, no joke". The four Aces are branded with the words 'Alfred Marks Recruitment Consultants'. Alfred Marks first opened in 1919 and was bought by Adecco in 1977.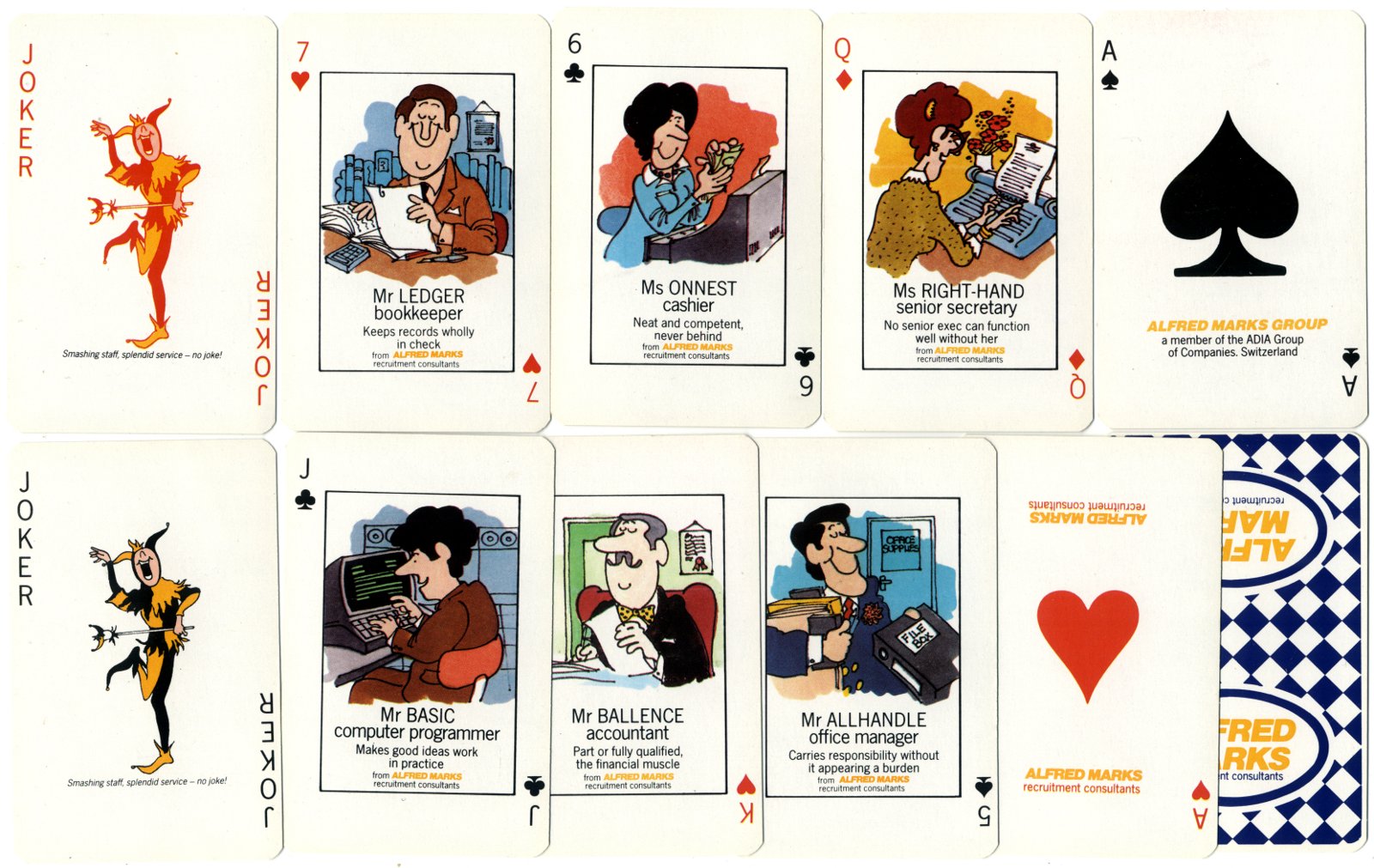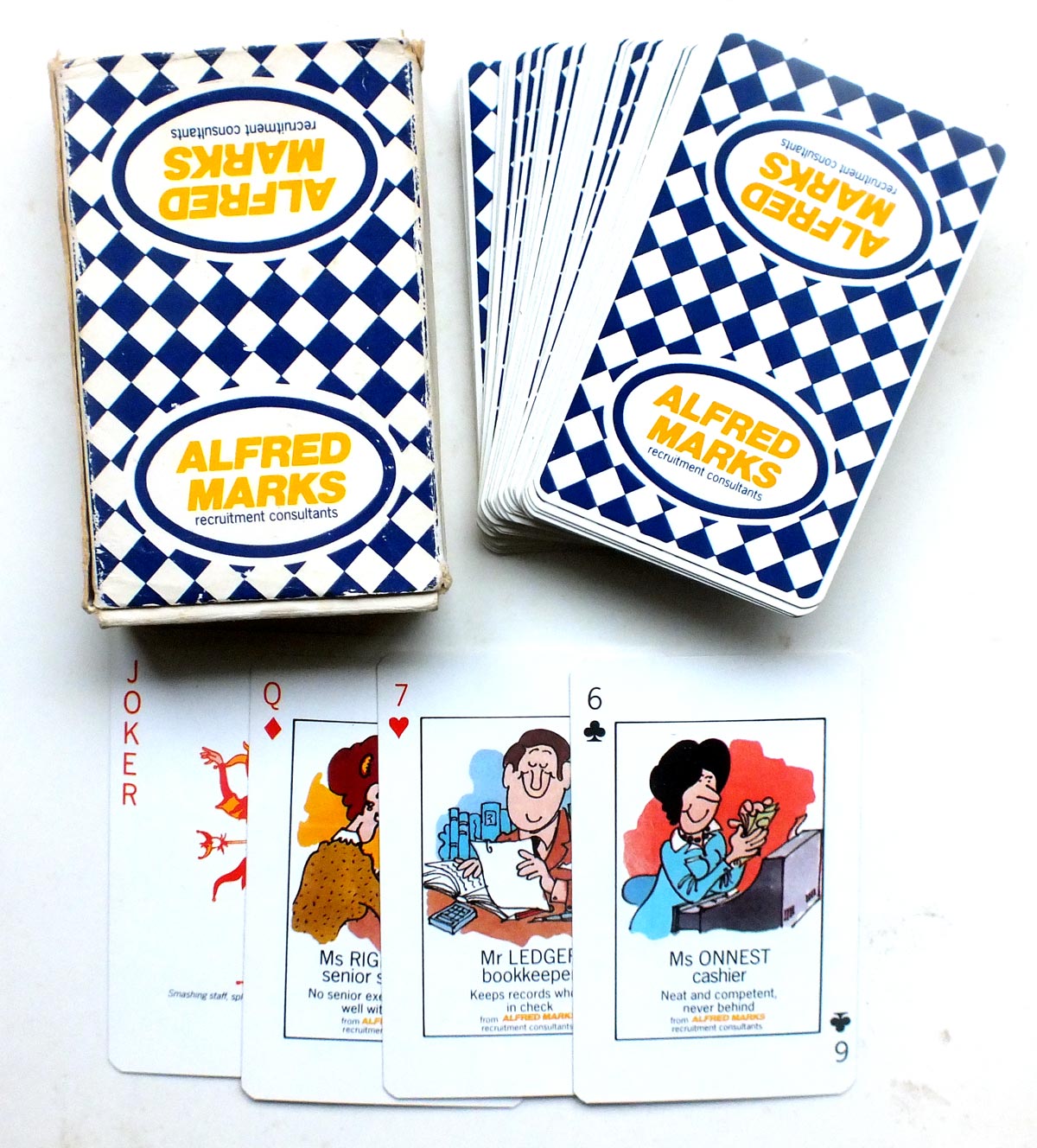 Member since February 01, 1996
View Articles
Curator and editor of the World of Playing Cards since 1996. He is a former committee member of the IPCS and was graphics editor of The Playing-Card journal for many years. He has lived at various times in Chile, England and Wales and is currently living in Extremadura, Spain. Simon's first limited edition pack of playing cards was a replica of a seventeenth century traditional English pack, which he produced from woodblocks and stencils.