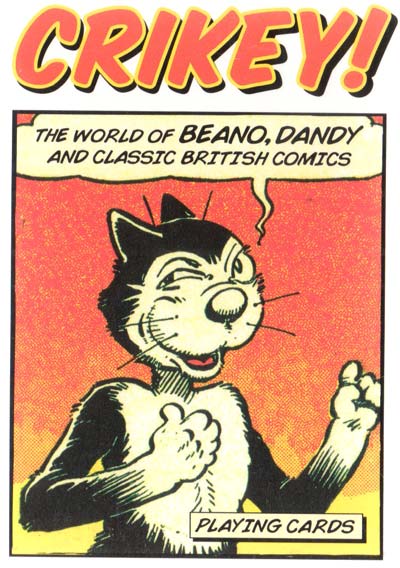 Crikey! Classic British Comics playing cards published by Bird Playing Cards, 2013.
In yesterday's world of comics, everyone was fair game. DC Thompson, founded in 1905 by a family with local shipping interests, had shrewdly spotted a gap in the market for boys' papers... more►
Enjoy this nostalgic review of the best of British comics, including The Beano, The Dandy, Bunty and Jackie and the unforgettable characters contained within.