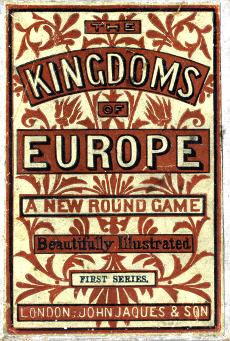 Kingdoms of Europe, c.1895
This collecting game, similar to Counties of England, was published in two series: the first series featuring Western Europe and the second series Eastern/Southern Europe. The city cards are beautifully illustrated with coloured engravings, whilst the Key cards depict national flags.
Europe experienced a period of unprecedented rapid expansion around the globe during the last third of the nineteenth century. European nation-states had become very powerful because of industrialization and the organizational efficiency of the nation-state, which led to easy dominance of non-European areas of the world. This Victorian family card game captures a snap-shot of European nations from this time.
First Series - Western Europe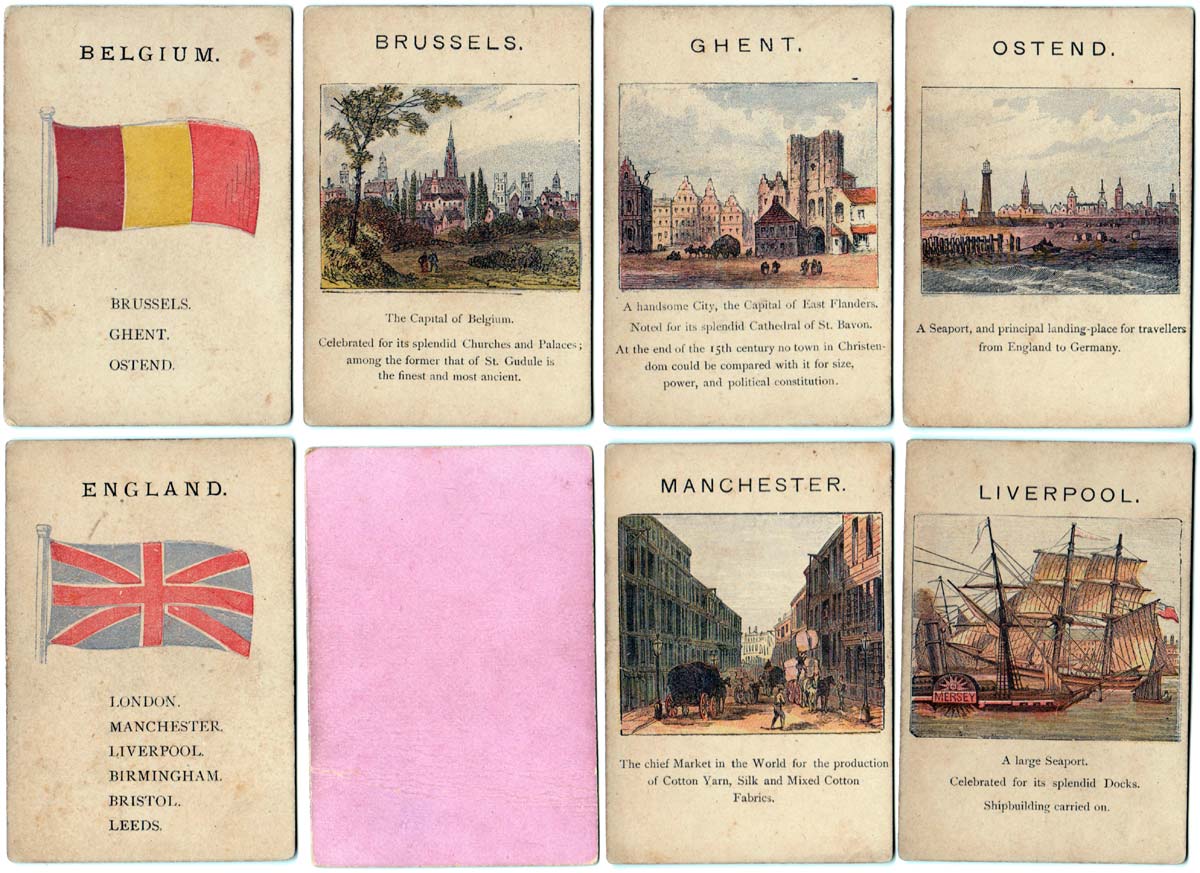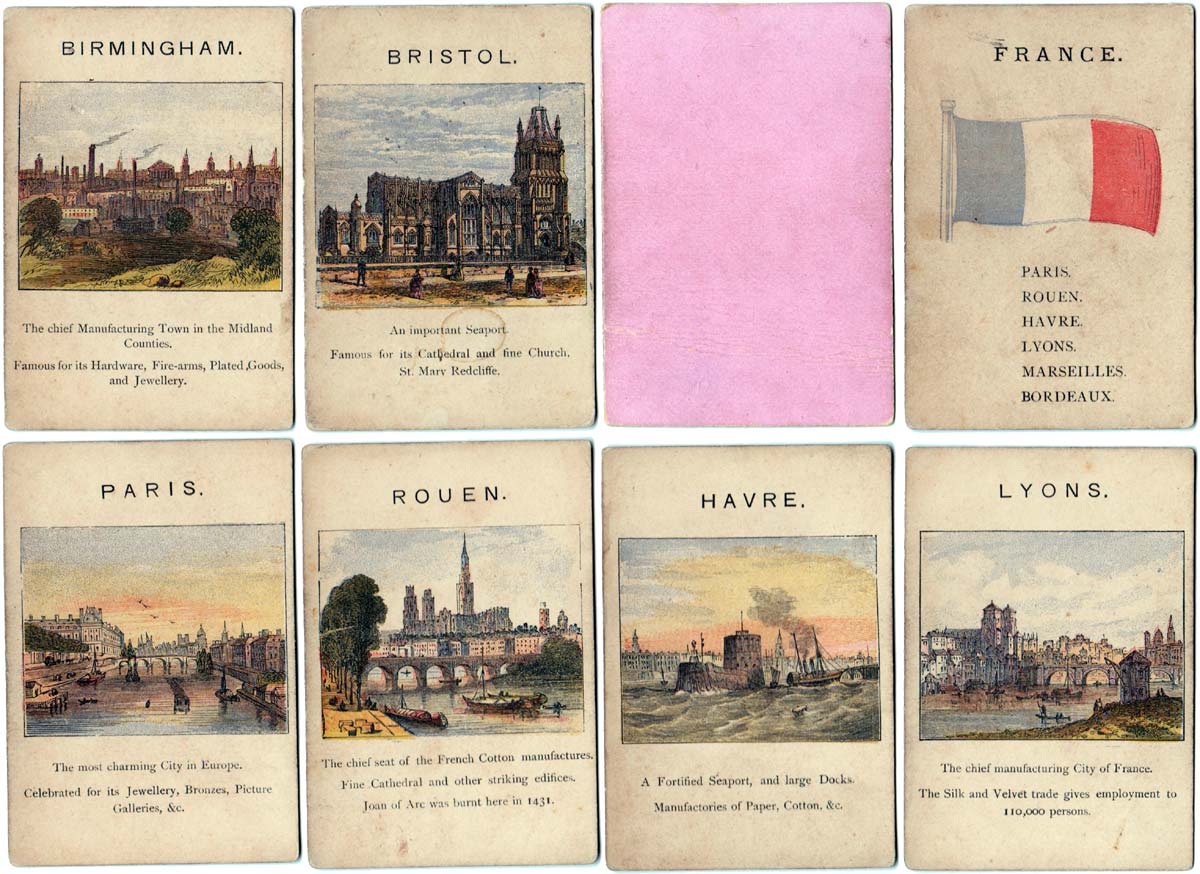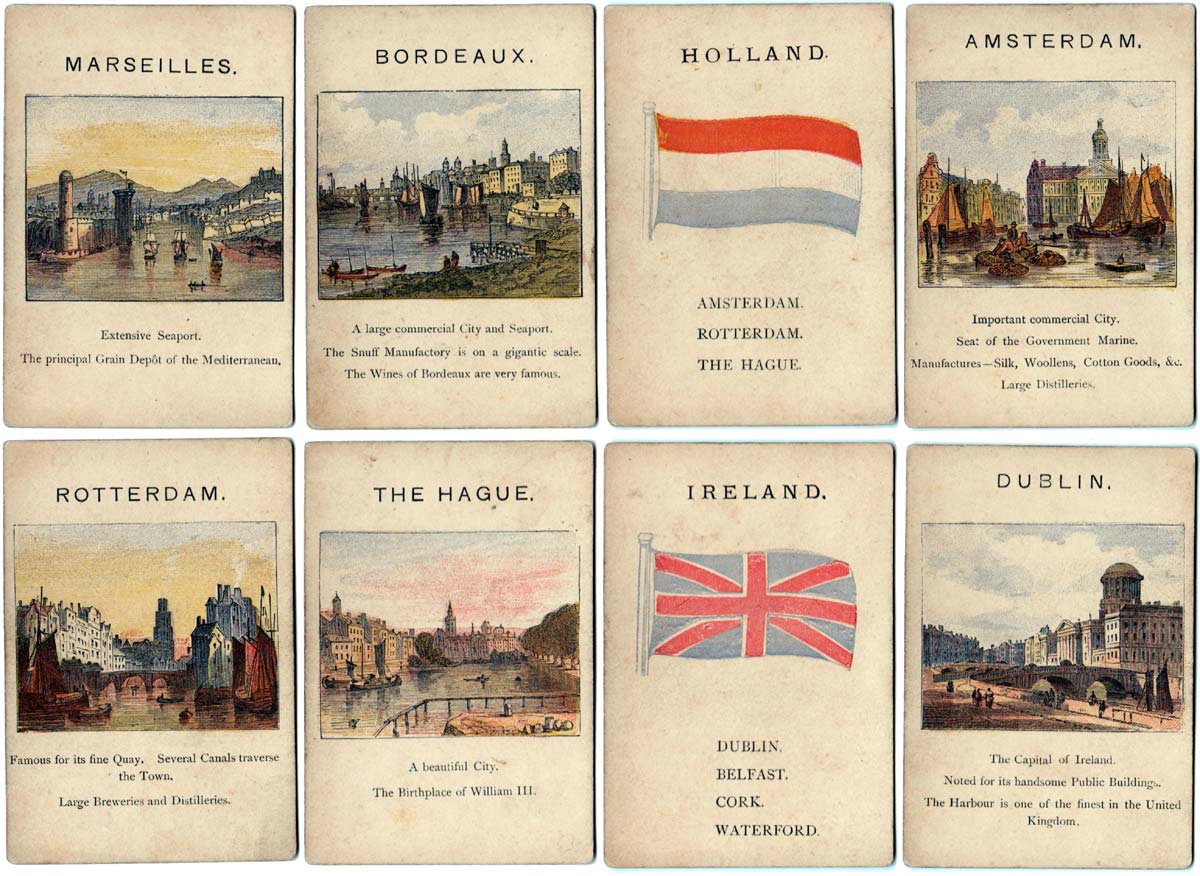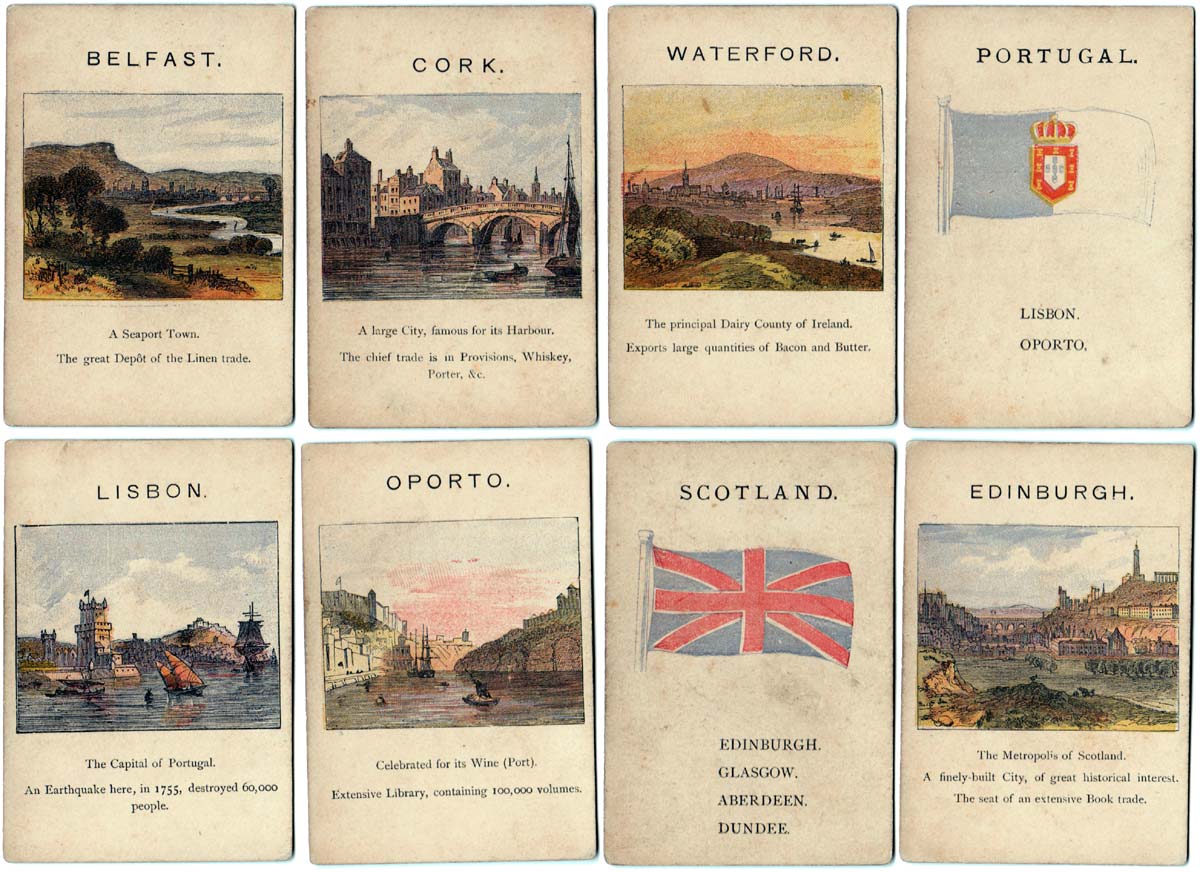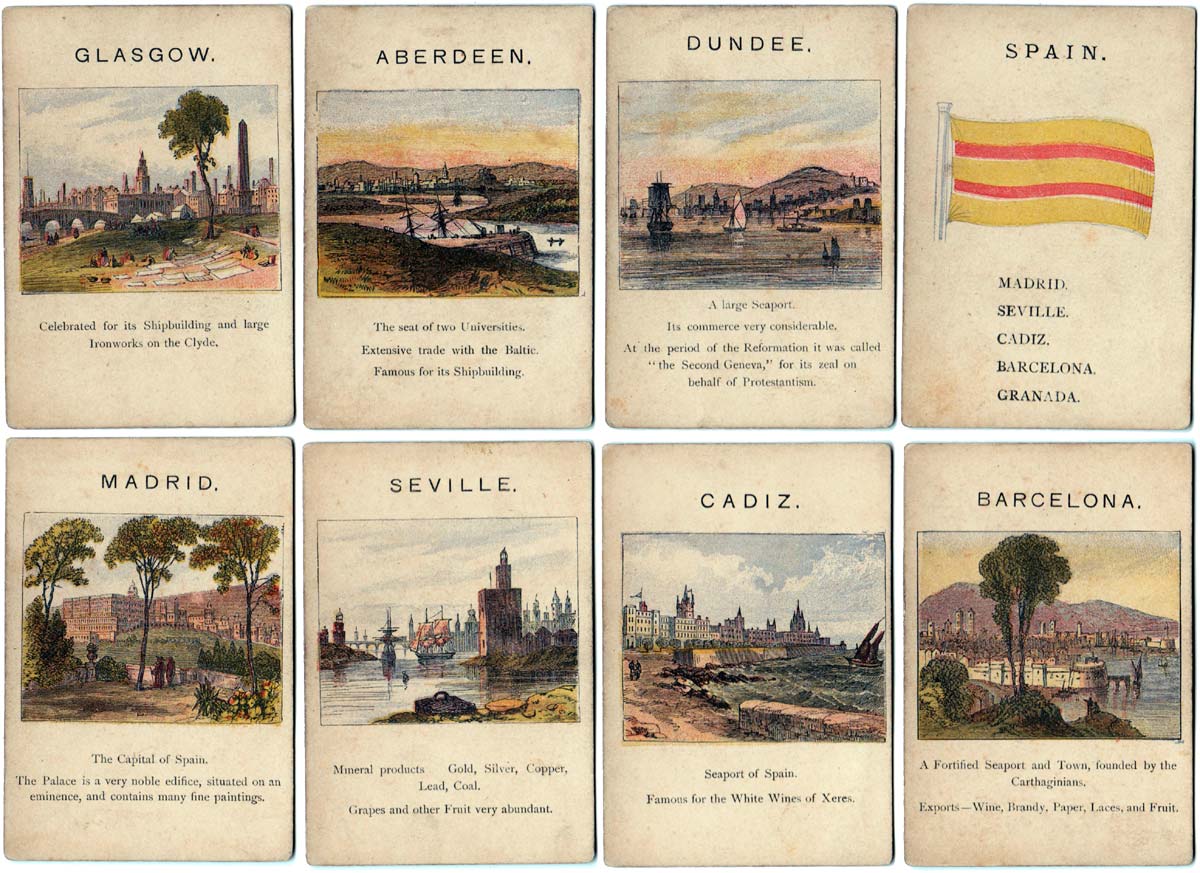 Second Series - Eastern and Southern Europe