Rally is a double-feature card game published by Pepys in 1955, the year after Sterling Moss entered the Monte Carlo Rally but before his famous victory in the Italian Mille Milia 1000 mile race which he won at an average speed of 100mph. The game starts at Glasgow and finishes at Monte Carlo and three route strips illustrate towns, scenes and check points through which competitors pass. The cards were all designed by the "Motor" magazine's artist known as Lane.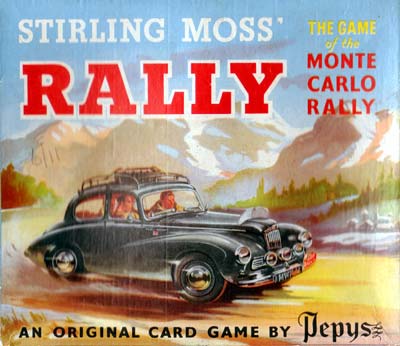 The 6 Cars
The 3 Pictorial Route Strips

The 40 Cards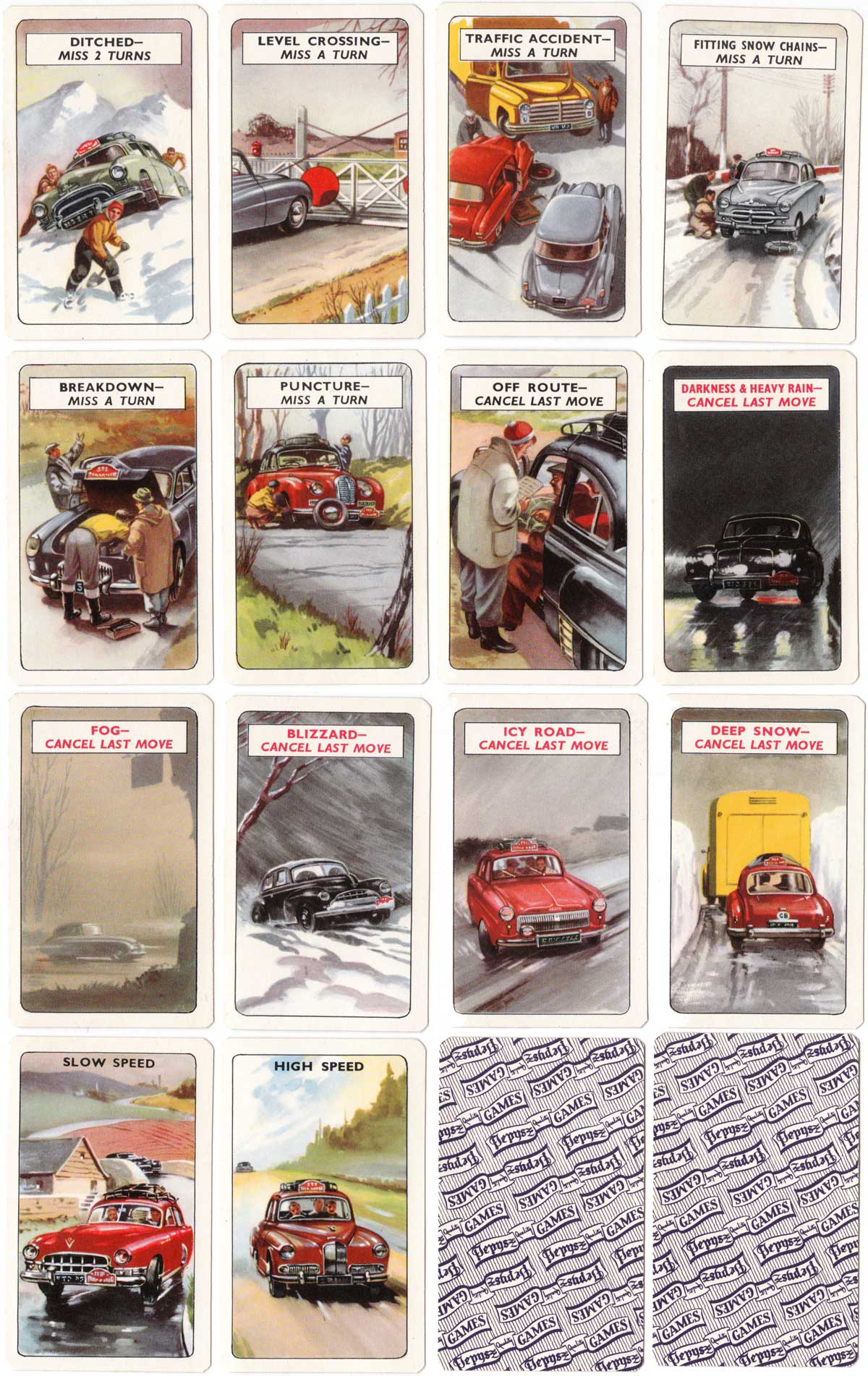 The game was re-published by Lagoon Games in 2011.