Andrew Dougherty's "Army & Navy" deck, c.1865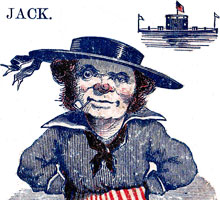 This remarkable and rare deck from the Civil War era has non-standard suits. The blue suits depict the ironclad warships "Monitor" and "Merrimack" and the red suits depict Zouaves and Drummer Boys. The court cards are full-length caricatures of naval and other personnel. The Ace of Monitors reads: "To commemmorate the greatest event in Naval History, the substitution of iron for wood. A. Dougherty Manufacturer, 26 Beekman St. N.Y."
In March 1862 civil war in North America brought about an engagement between the Union's "Monitor", mounting two heavy guns in an armoured revolving turret, and the broadside-armed Confederate ship "Virginia" (ex-frigate "Merrimack" cut down and iron-plated) known as the Battle of Hampton Roads (also known as "the Battle of the Monitor and the Merrimack") in the first engagement between ironclad warships. The battle lasted four hours without inflicting serious damage and with only one casualty, but heralded the beginning of a new era of ironclad warships rather than wooden ones.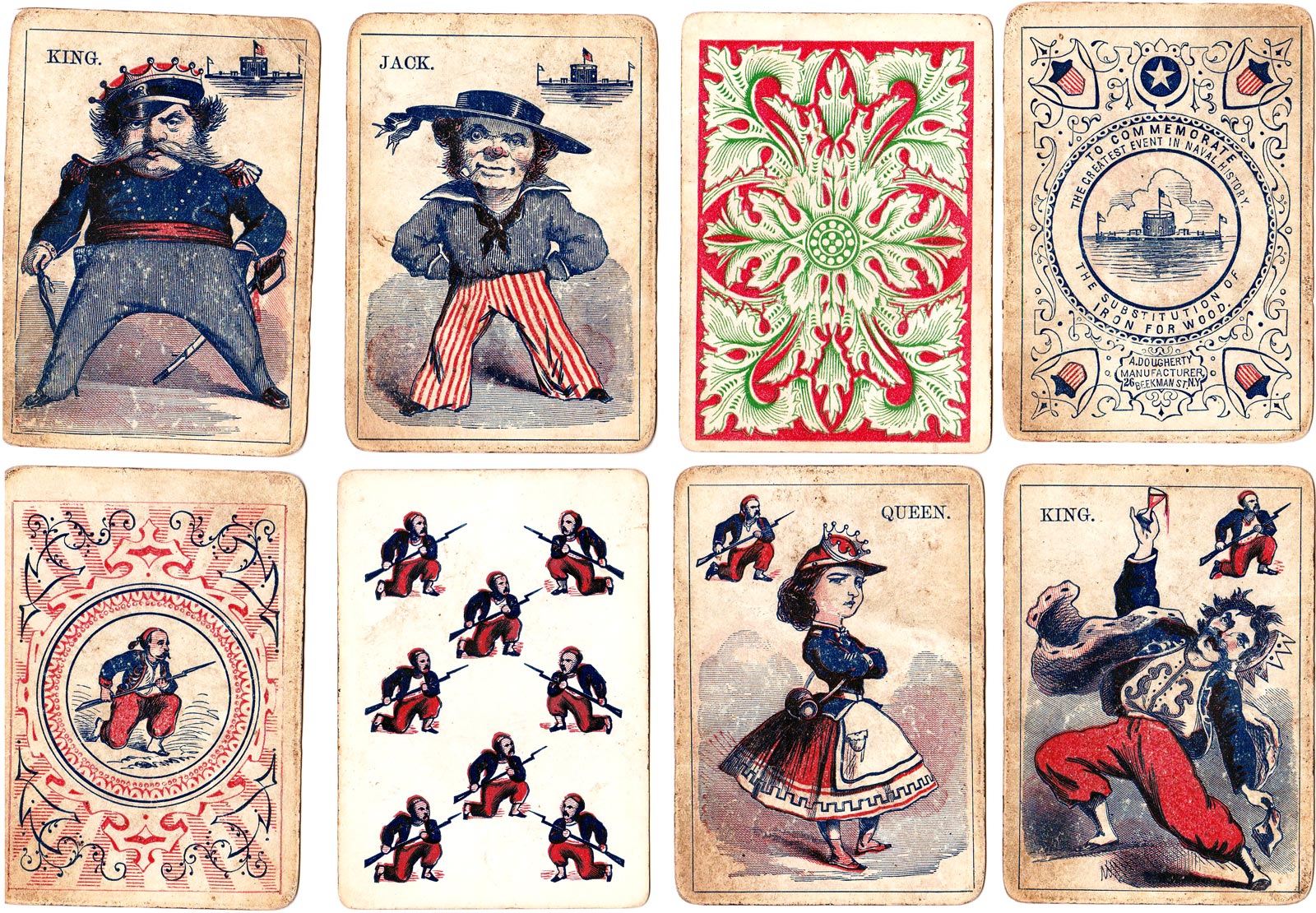 Member since February 01, 1996
View Articles
Curator and editor of the World of Playing Cards since 1996.