Published April 02, 2022
•
Updated April 24, 2022
Notched Construction Cards
Two Notched Construction Card Sets by Shackman & Co, N.Y. 1970s.
"Early Americana" Notched Construction Card Set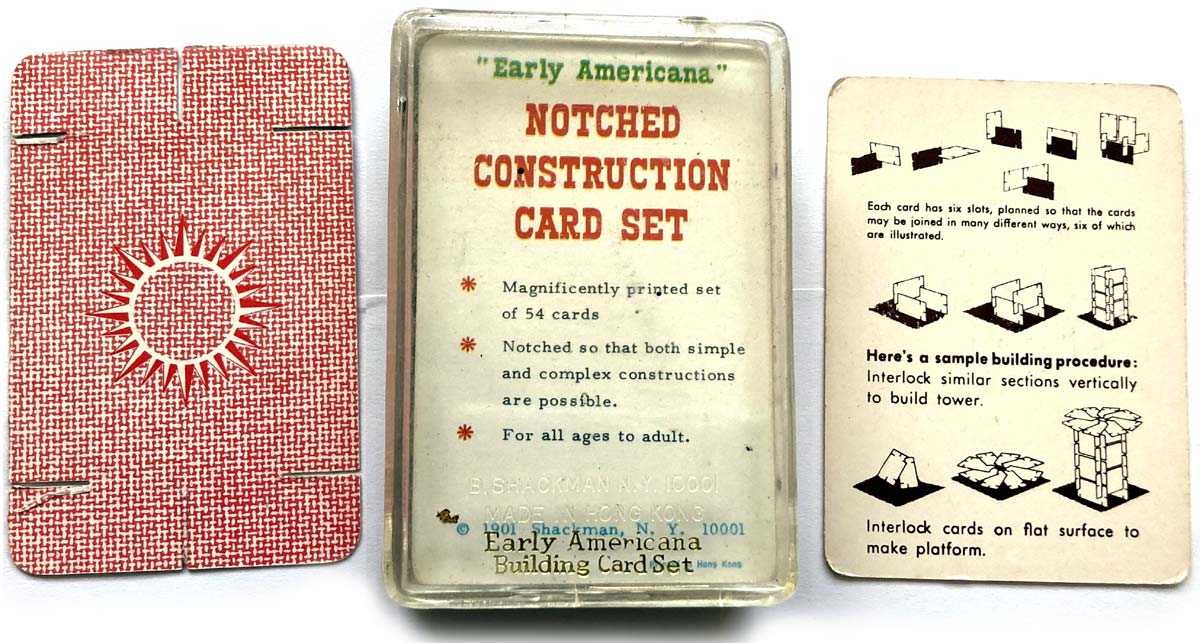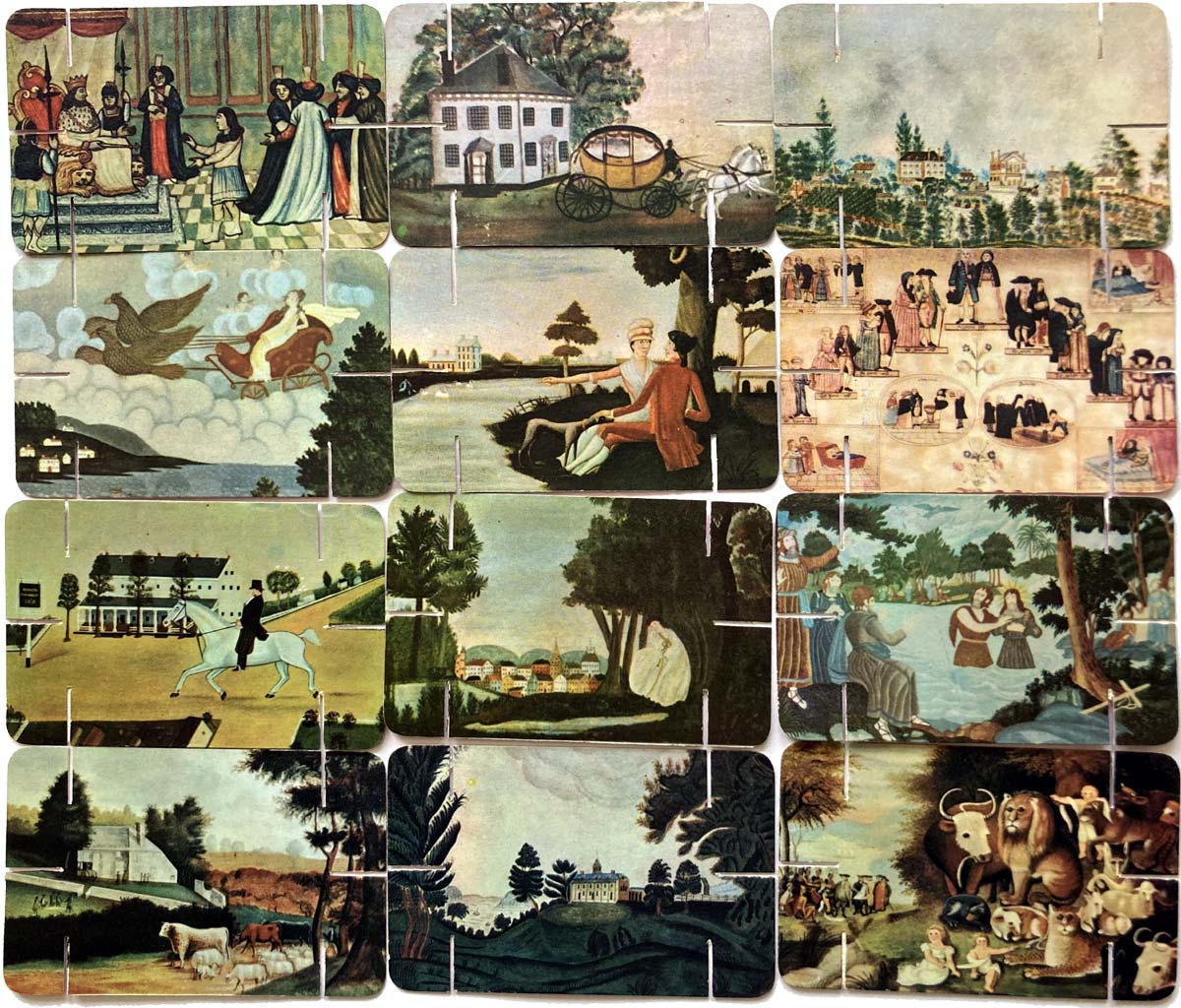 ---
Alice in Wonderland Notched Card Set
Reproduced from the original antique set by Thomas de la Rue featuring John Tenniel illustrations and published by Merrimack Publishing Corp c.1970s. Merrimack published a range of paper products including repro Victorian children's books, colouring books, paper dolls, party decorations etc. They also published several repro decks: a Whitman Fortune Telling deck, Lenormand deck, repro Cotta Transformation decks, etc. You used to be able to buy them at Shackman's.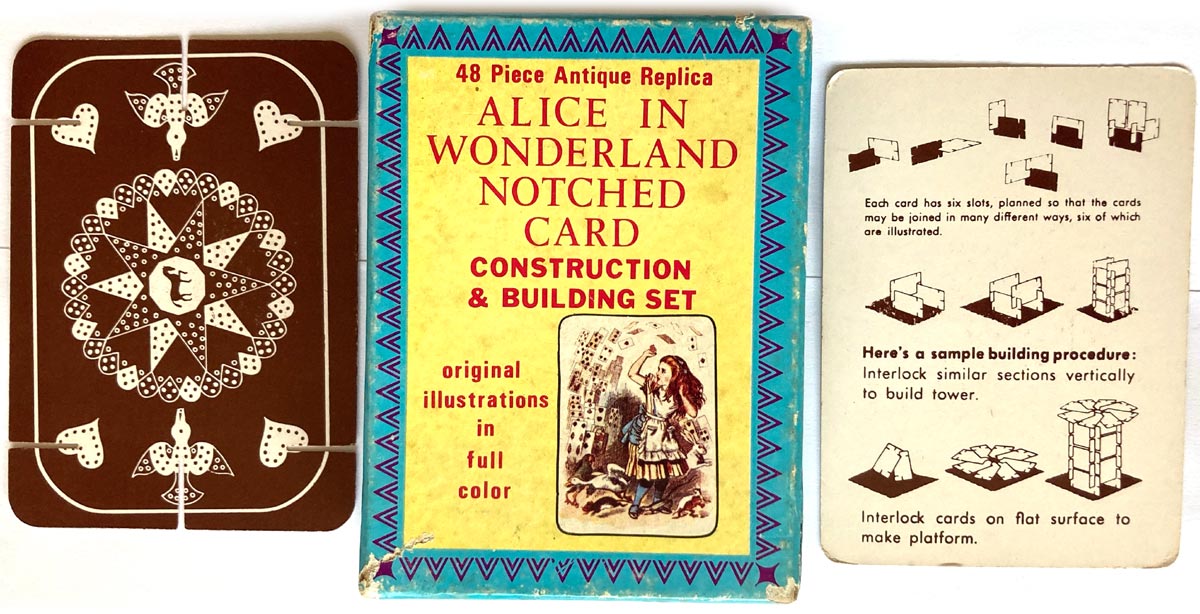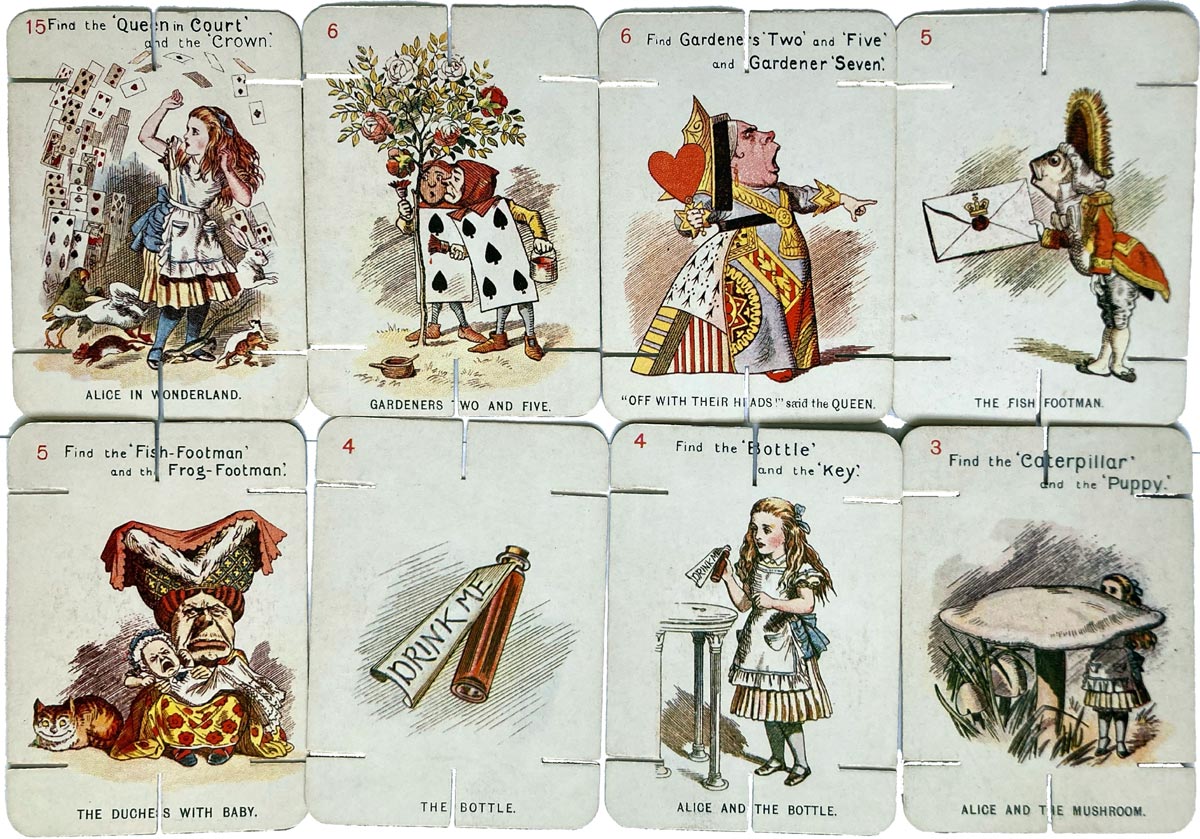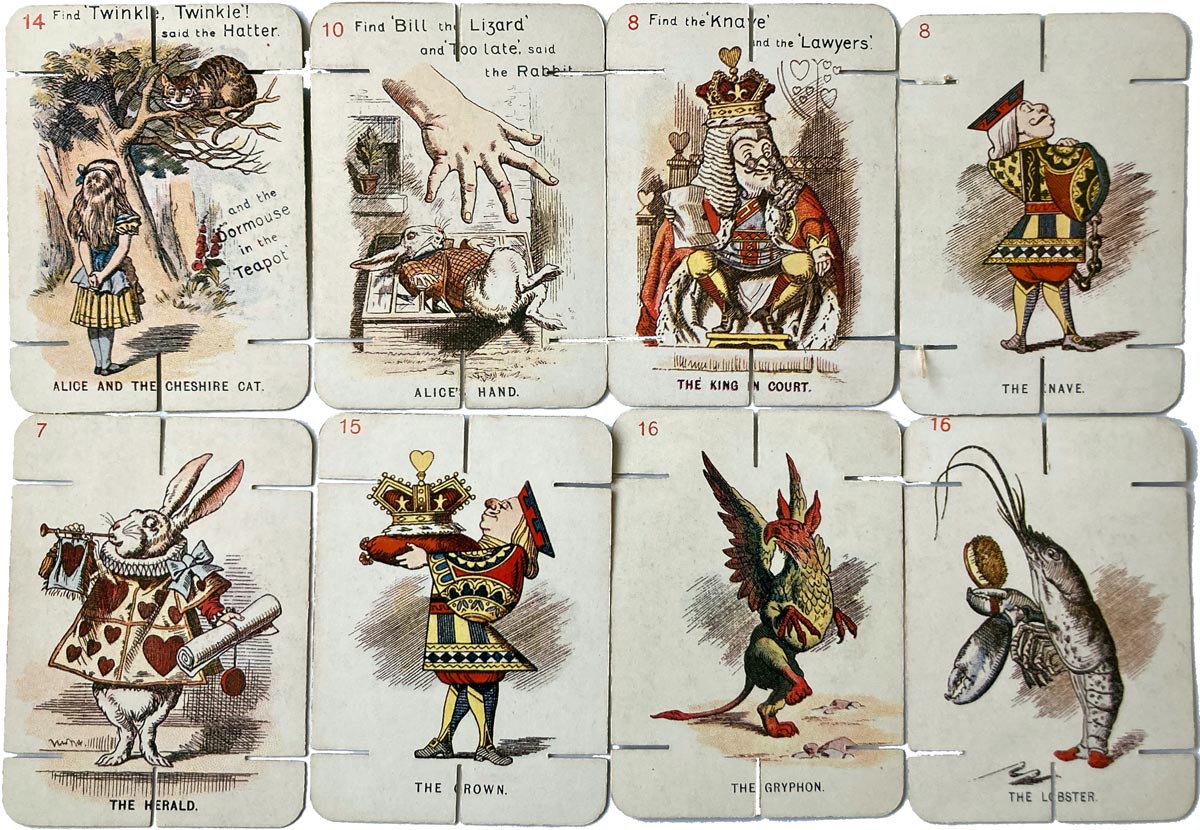 Established in 1898 Shackman & Co had an online website and mail order business selling novelty toys and reproductions of antique and vintage toys and paper ephemera that operated out of Michigan until 2018. The last post on their Facebook page was in January 2018 and the website is now defunct see here►
Member since July 27, 2019