Published February 03, 2013
•
Updated March 23, 2022
Charles Bartlet
Elaborate court cards on a deck by Charles Bartlet, Philadelphia, (who was in fact Samuel Hart) c.1845-60. The pip cards are double-ended. The date may be somewhere between c.1845-65.
Playing cards by Charles Bartlet, Philadelphia
Charles Bartlet has been shown to be Samuel Hart, who was attempting to trade on the good reputation of Caleb Bartlett, who had recently ceased production, and to capture a share of the market. The courts are in the old style possibly to preserve a loyal following. Bartlet's address in Philadelphia was the same as Harts's in 1846-48.
The back design on this Charles Bartlet deck appears to be inspired by the work of the English card back designer, Owen Jones (1809-1874), who commenced working for De la Rue (London) in 1844 and who also produced designs for Lawrence & Cohen. The date may be somewhere between c.1845-65, when single-ended courts were still in use, while double ended numeral cards were being introduced.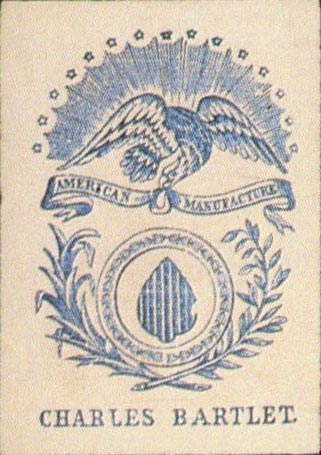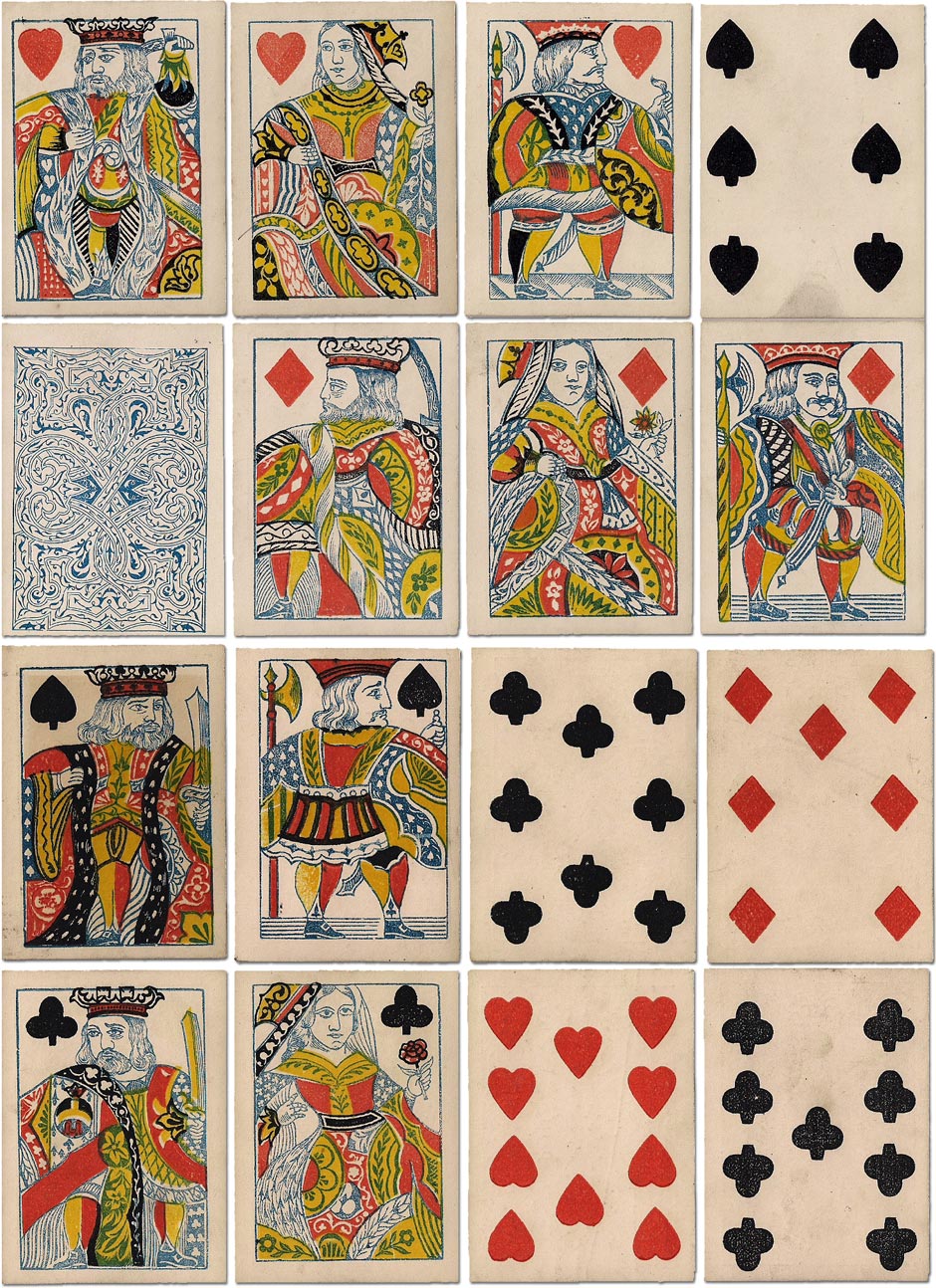 ---
Member since January 09, 2013
Rod Starling is one of the founding members of the 52 Plus Joker card collectors club. He has written many articles for the club's quarterly newsletter, Clear the Decks. His collection still encompasses both foreign and American decks. Rod has also authored a book titled The Art and Pleasures of Playing Cards.