Published August 13, 2018
Updated May 03, 2022
The Royal Historical Game of Cards
The Royal Historical Game of Cards invented by Jane Roberts and published by Robert Hardwicke, c.1840.
A very unusual series of 45 etched playing-cards, 9 arranged by centuries with text only, the rest show full-length figures of British rulers from William 1st to Victoria. The images are executed in elaborate detail. A descriptive pamphlet accompanies the cards which is titled "The Royal Historical Game of Cards, invented by Miss Jane Roberts. London: Robert Hardwicke, 26 Duke Street, Piccadilly, and all Booksellers." Jane Roberts (1792 - after 1861) wrote a quantity of poetry, some of which was published anonymously (a number of unpublished poems and draft plots for novels survive in her notebooks), as well as inventing the Royal Historical Game of Cards, which was mentioned in her journal and published sometime around 1840.
The 9 Century Cards
The nine Century Cards are inscribed with calligraphic text listing the monarchs, which are shown on the remaining cards illustrated below.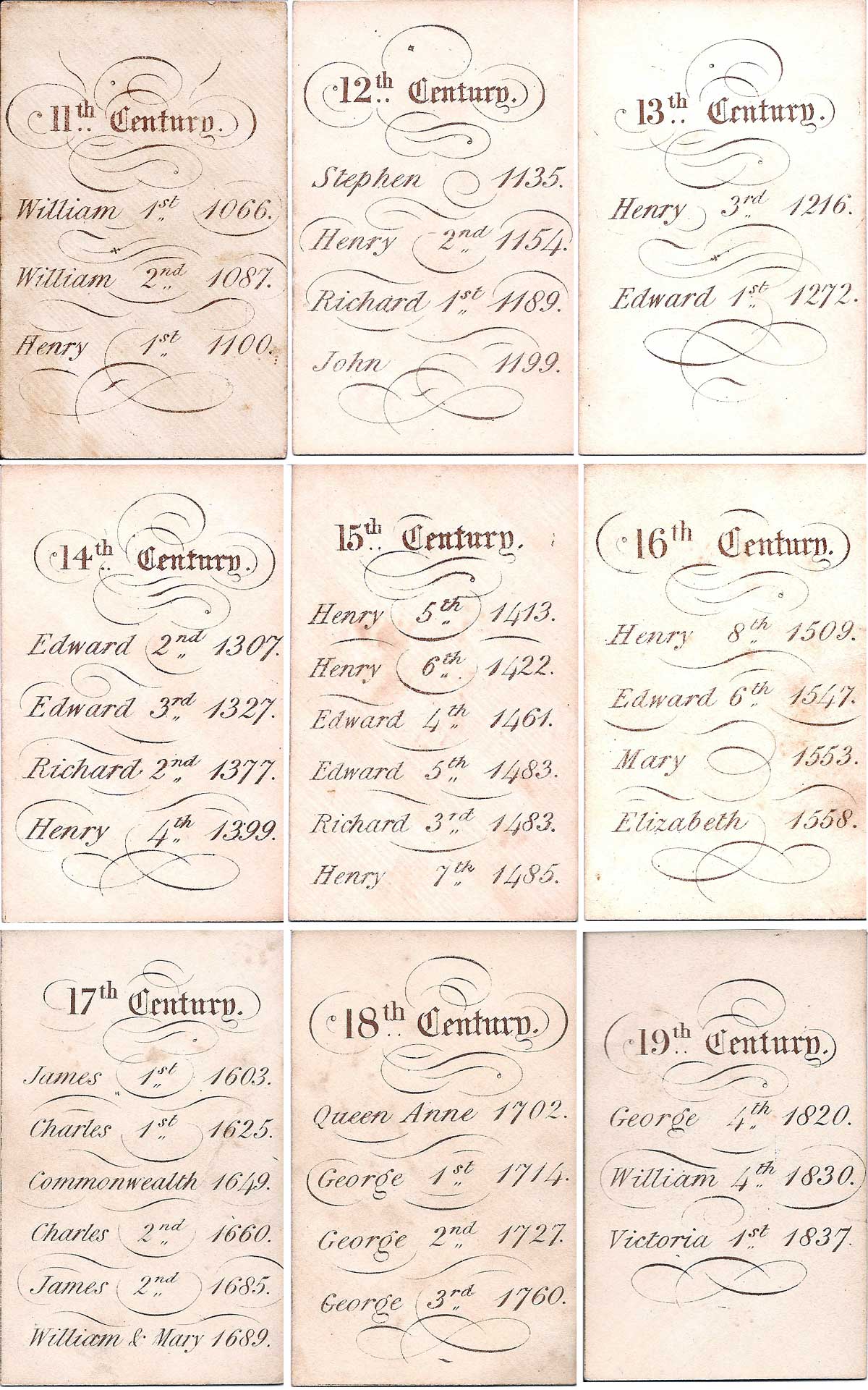 The Royal Cards

Member since February 01, 1996
View Articles
Curator and editor of the World of Playing Cards since 1996.