Boudoir playing cards
"Boudoir" playing cards were introduced by Chas Goodall & Son in 1906 in a new, slimmer size, measuring only 90 x 57 mms instead of 90 x 63mms. In 1921 the Company was sold to De la Rue, but the Camden Works was kept operational until its closure in 1929. Goodall cards and trade marks continued to be sold under the Goodall label, although manufactured by De la Rue, until De la Rue was blitzed during the war in 1940. Some brands were continued even longer, printed by Waddingtons.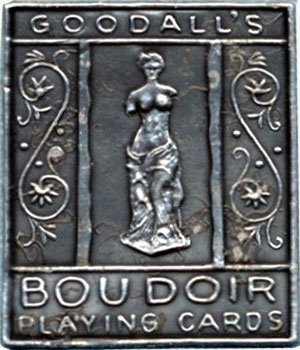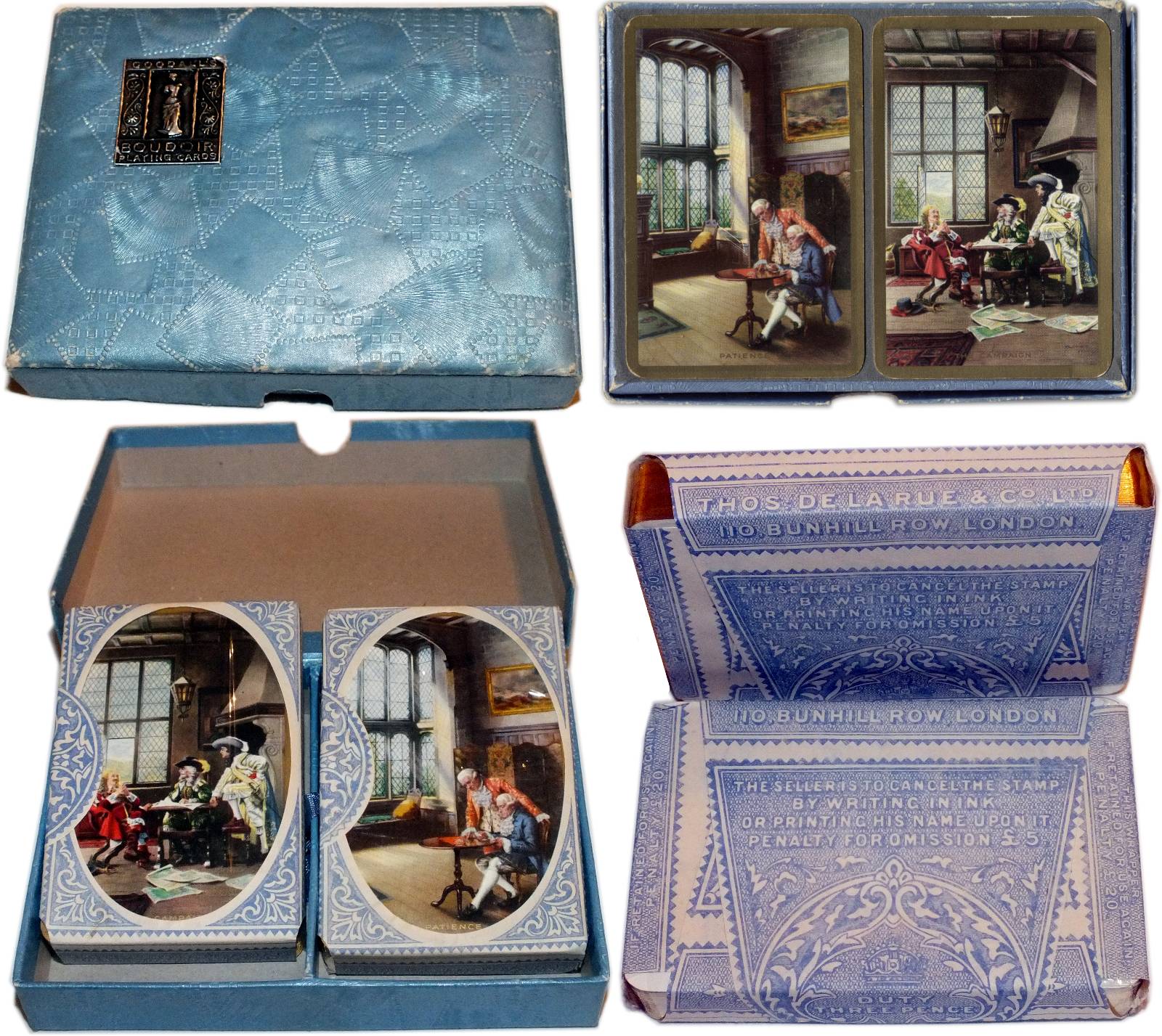 During the 1930s identical packs were sold apparantly haphazardly under the De la Rue and Goodall names, with De la Rue and Goodall Aces of Spades and Jokers sometimes used indiscriminately - De la Rue packs with Goodall Aces of Spades and De la Rue Joker; Goodall packs with De la Rue Ace and Joker, etc. In this way various De la Rue and Goodall brands were being sold together, as seen in the advertising leaflet shown below.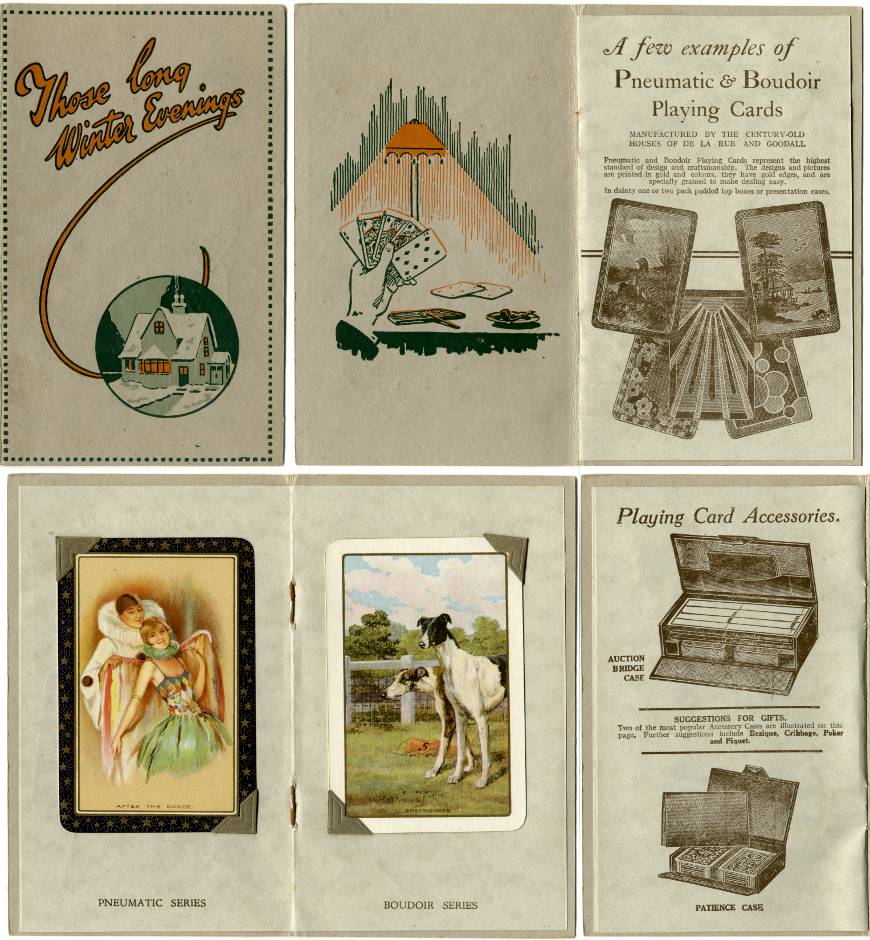 ---

---
References: