Published July 21, 2011
Updated February 08, 2022
Ecuador Turistico
Naipe Mi Ecuador Turístico souvenir playing cards
Ecuador Turistico
"La manera de divertirse conociendo nuestro país"
Naipe "Mi Ecuador Turístico" souvenir playing cards. Anonymous manufacturer, 52 cards with square corners and Spanish captions + 2 jokers in cardboard box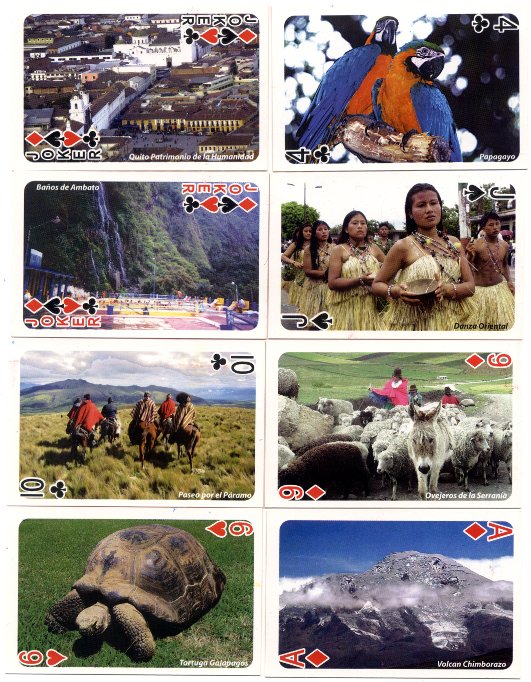 Ecuador has become more aware that it's cultural heritage is an exportable commodity. This souvenir deck, in contrast to the earlier "Ciudad de Quito" deck, features a wide range of tourist / heritage imagery, including street carnivals, indigenous people, folklore, rodeos, rural dwellings, natural scenery and Galapagos Islands.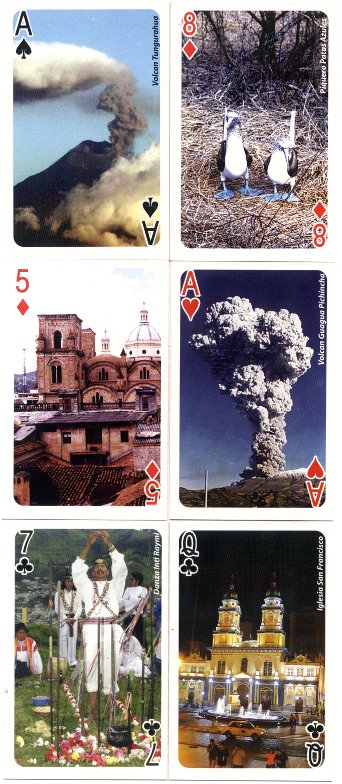 Member since February 01, 1996
View Articles
Curator and editor of the World of Playing Cards since 1996.