Published May 05, 2011
•
Updated July 11, 2023
Cartes Questions-Devinettes
A "Questions & Answers" family game from France produced by Imagerie Pellerin.
Imagerie Pellerin "Guess What?" card game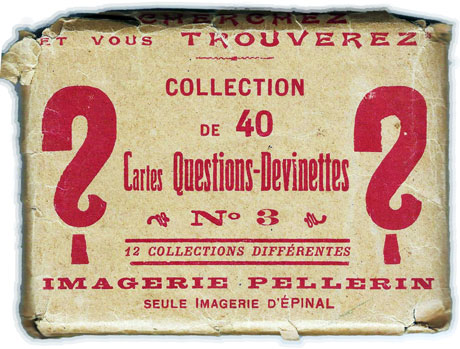 A "Questions & Answers" family game produced by Imagerie Pellerin, Épinal, France, c.1840.
Pellerin was a celebrated publisher of popular art, including playing cards and games. In 1796, Jean Charles Pellerin had set up the "Imagerie d'Epinal" and popularised printed images of everyday scenes. Épinal, France is best known for the "Images d'Épinal", the popular prints created by Imagerie Pellerin and the Pellerin family. These hand-coloured woodcuts or lithographs of military subjects, storybook characters and other folk themes were widely distributed throughout the 19th century. Pellerin ended up becoming the leading French firm in the field of popular imagery and also published playing cards and tarots.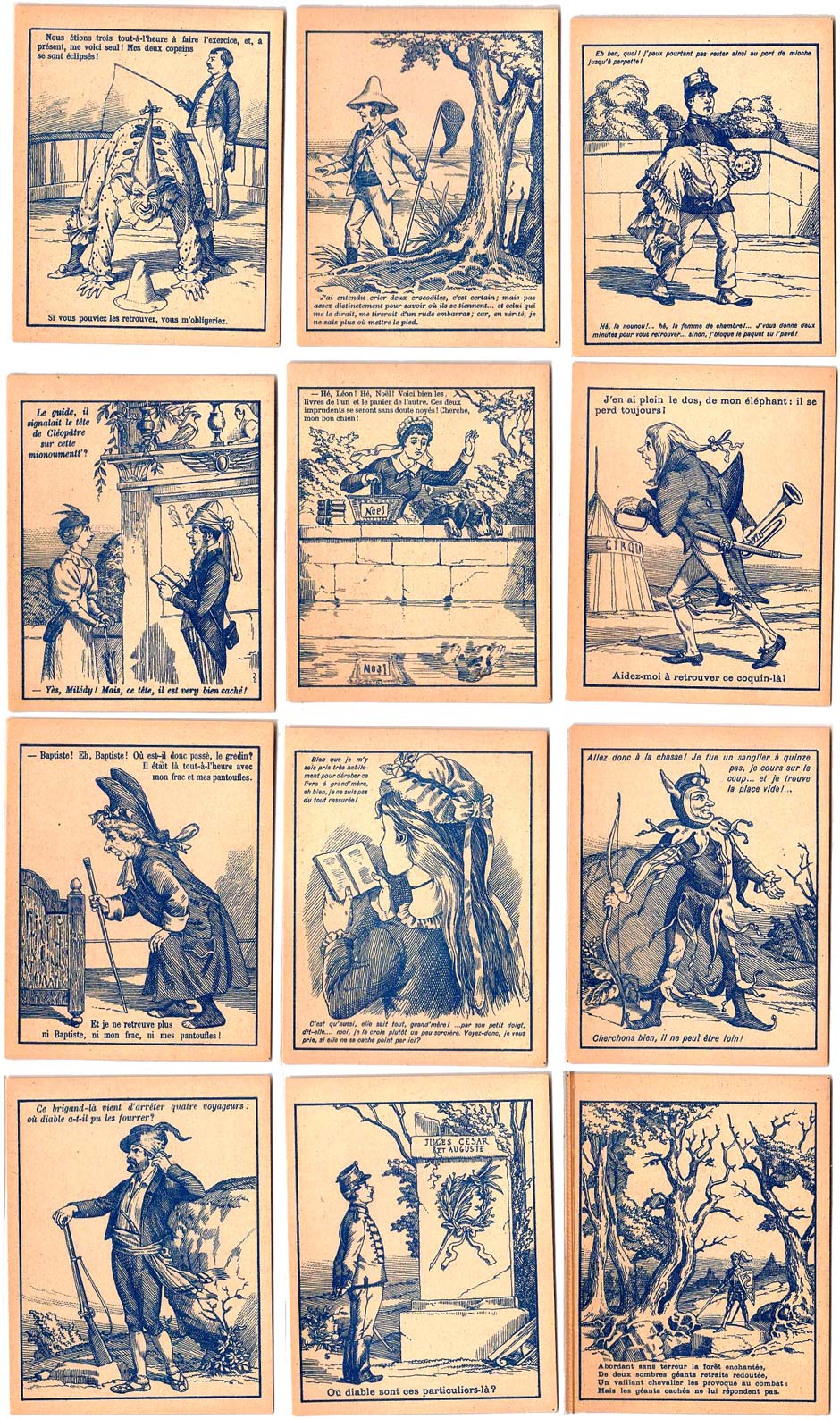 See also: Black Peter Cromy Card Games Happy Families Hijitus Illustrated Proverbs Jaques' Happy Families Noddy Happy Families Pekka-Peli Peruvian Animals Quartet Reshuffle Walt Disney Zoo Comics
Member since February 01, 1996
Founder and editor of the World of Playing Cards since 1996. He is a former committee member of the IPCS and was graphics editor of The Playing-Card journal for many years. He has lived at various times in Chile, England and Wales and is currently living in Extremadura, Spain. Simon's first limited edition pack of playing cards was a replica of a seventeenth century traditional English pack, which he produced from woodblocks and stencils.