Published April 28, 2011
Updated May 02, 2022
Bergmannskarte
Bergmannskarte, manufactured by Industrie Comptoir, Leipzig, c.1816.
"Bergmannskarte", Leipzig, c.1816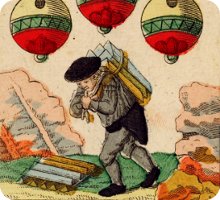 German-suited, single-ended "Bergmannskarte" manufactured by Industrie Comptoir, Leipzig (Germany), about 1816. Etching, stencil coloured, 36 cards.
As early as the sixteenth century German playing cards evolved so that miniature burlesque scenes decorated the lower half of each card. Packs with miniature illustrations or vignettes on the numeral cards were now being produced covering all types of subject, from glorifying military achievements to idyllic rural scenes, animals or folklore. At the same time, many packs illustrate the fashions of the day, buildings, royalty, heraldry or whatever the artist fancies.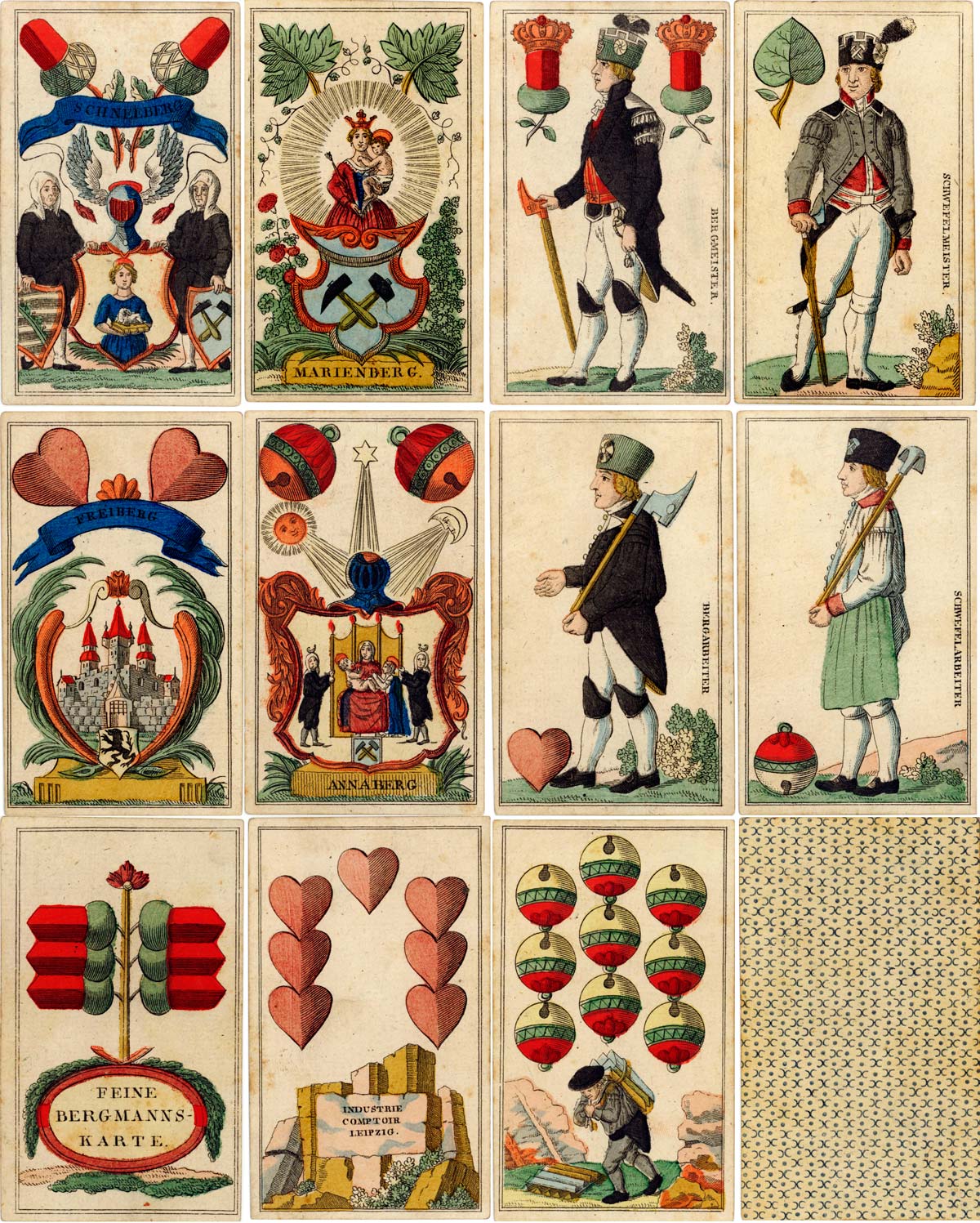 See also: Cartomancy Deck, c.1818►
Member since February 01, 1996
View Articles
Curator and editor of the World of Playing Cards since 1996.